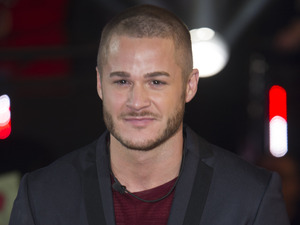 Series 16 runner-up Austin Armacost blogs the new series of Celebrity Big Brother exclusively for Reveal.
TO CLARIFY: This is my column and my opinions. I am entitled to say what I think and say what I feel, I am also entitled to change my opinion at any time.
Stephanie says that Gemma is not being a good housemate, yet Stephanie left a dirty pair of pants lying about.
2:06 PM: "Tiffany is alone in the smoking area" draped in Scotty T's shirt. I think next she would like to be in his trousers...
Sam Reece is a f**king fool if he stays with Stephanie. I am so confused what has transpired. Have I missed something? Has Stephanie decided she is going to be with Jeremy?
Gemma has cut her hand within 10 seconds of beginning to peel potatoes. Next time, let her stay in the blow dry chair and keep her out of the kitchen.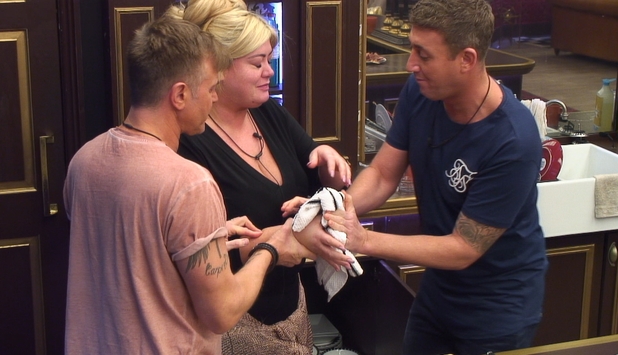 I really respect Danniella for being so open with her emotions and her feelings - being in the house requires a different level of strength and gumption.
Scotty T has decided to come dressed like a homeless elf to the task.
Chris Maloney is TOO NICE for this game.
I find it fascinating that many people on Twitter say, 'oh poor Stephanie she is being bullied', yet during the task she was the first one to call Gemma a name and start being nasty. If you want to say 'she is just telling the truth', well that is all Gemma has done as well.
Also, I find that Stephanie is not intelligent enough, or just doesn't have a large enough vocabulary to accurately express her feelings. She goes straight for the insults when it comes to GC.
Stephanie makes me sick!
I hate to agree with anything John has to say, but he has a point. What is the point of having secure doors if people are allowed to knock them through and just turn around and walk back in? Yes, it is cheating.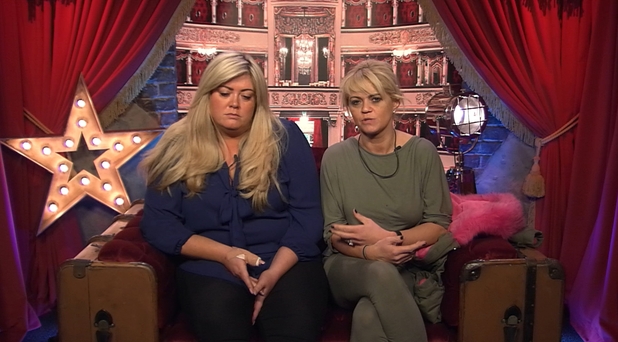 Darren and Chris are having a conversation in the smoking area OR in other words, the two most boring housemates are having a conversation in the smoking area. I think at this point, either Scotty T or Gemma are now my front runners for winning the whole show. Less Gemma if she knocks through the fire door again.
Stephanie once again is whining and saying "poor me, poor me", yet she just sat in the task room and called out Gemma on nearly every answer. You started it Stephanie darling, so stop moaning!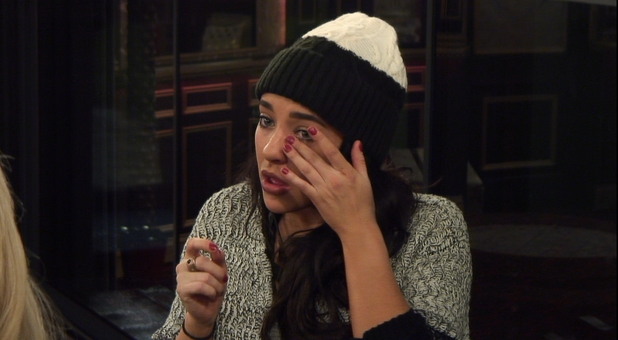 Gemma has come into the bedroom to apologise and now Stephanie has run away once again to appear like a wounded animal.
Has anybody else noticed that Stephanie is the one slagging them off when they are out of the room? Gemma and Danniella don't do that when she is out of the room.
Do bullies apologise? This is the second time Gemma has come and apologised.
GEMMA TO WIN!!!
Do you agree with my comments? Tweet me @AustinArmacost and @RevealMag with your thoughts!
Celebrity Big Brother airs nightly on Channel 5.Try Reveal's digital edition on iPhone & iPad. Subscribe now & never miss an issue!
CBB: tour the house -
Copyright: Channel 5