It's no secret that Tiffany Pollard thinks the world of her Celebrity Big Brother housemate Darren Day.
And now she's told him exactly how she feels.
At the end of last night's episode, the US reality star pulled Darren to one side to confess how much she admires him and how sexy she thinks he is.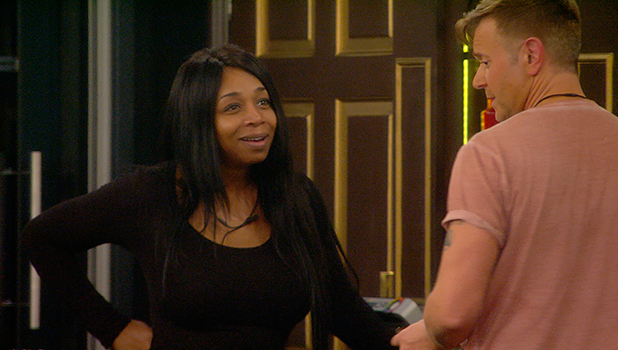 A bashful Tiff said: "Darren, I have to admit something to you. I don't mean any harm but you're such a nice man. You're such a force in here. I would never want you to mention this to anybody else but you're so sexy. I try to deny it though but you're so masculine in your looks and the way you just speak and everything about you."
Darren looked a bit baffled by her sudden admission, first laughing and joking, then wondering if it was part of a secret task to shower him with compliments, and finally questioning it she had indulged in a bit too much booze.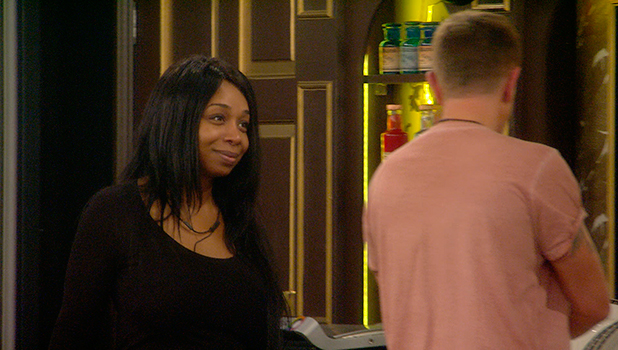 Tiff insisted she was sober and serious.
She said: "I just think you're amazing, you really are I would never want to say anything disrespectful. and I don't mean it in a bad way, I would be lying if I said I didn't think of you in those ways, but it's nothing I want you to worry about.
"I'll leave it like that. I don't want things to get weird or you to avoid me, or any of the other girls to find out because they think I should know better."
Ever the gentleman, Darren told him he was very flattered by her comments, before gently reminding her that he's a happily married man.
He said: "You know I'm happily married. And that is flattering. I am 47 and look in the mirror and see an old man! I am flattered but you know I'm happily married and there's only one woman for me and that's my wife."
Fans took to Twitter to praise Darren for his gentlemanly response.
I love Tiffany (She's so funny, clever and beautiful)
Darren is such a gentleman... Is this a task #CBB

— Lucy Zelazowski (@LondonBirdLucy) January 24, 2016
Tiffany likes Darren eh.. Not surprised he's coming across as a propper down 2 earth gentleman,who wouldn't like him!? @DarrenDOfficial #CBB

— кαүℓειgняιcнαя∂sση (@KleeR91) January 24, 2016
@barnsleydays haha that was funny Darren was such a gentleman about It all I have no idea why Tiffany felt the need to tell him

— Beth (@bethmoore78) January 24, 2016
Darren Day being a true gentleman and staying loyal. That man was sent from heaven.

— Callum (@callumhorgan_) January 24, 2016
@DarrenDOfficial is the absolute epitome of a Gentleman. The only classy person in #cbb #darrentowin #DarrenDay

— Aoife L (@AoifeLeighton) January 24, 2016
Darren Day has just won my heart.... There is nothing more enchanting than to hear a man say that he is in love with his wife.....

— diane knock (@DianeKnock) January 24, 2016
If only all men could act like Darren Day.. Bless him moving away from Tiffany saying his wife is the only woman for him!

— Kellie Hamilton (@Kellie_h91) January 24, 2016
How cute was Darren Day tho only one woman for me, my wife can't believe Tiffany

— Natalie S (@NatStephenson7) January 25, 2016