RUMOUR PATROL: Stephanie Davis' boyfriend Sam Reece is NOT entering the Celebrity Big Brother house tomorrow!
It has been widely
speculated that model Sam could be the mystery guest that host Emma Willis has teased
will enter the famous house on Tuesday night's live eviction show.
But he has said it's definitely not him.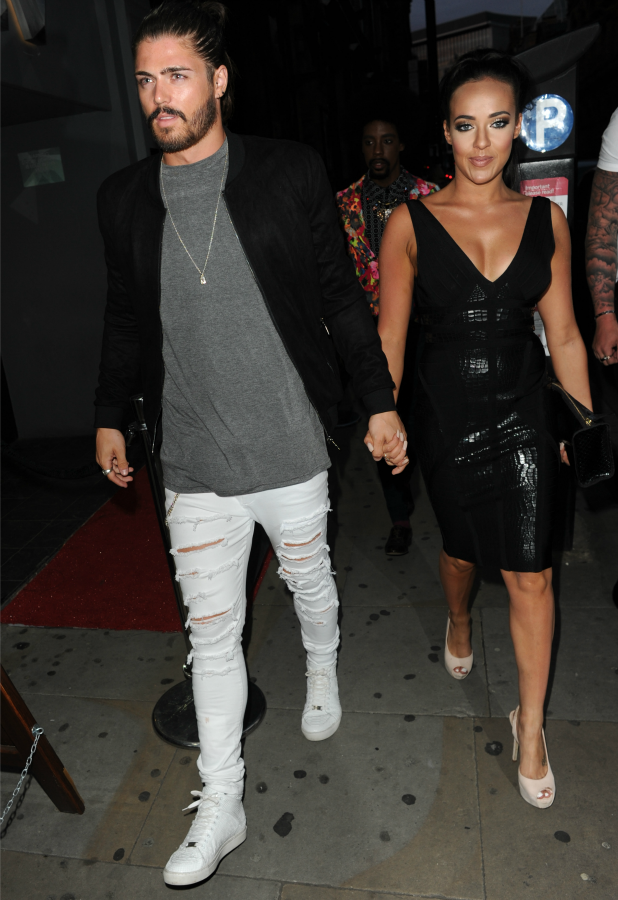 Sam tweeted overnight: "To everyone asking if I'm going in CBB. I can confirm it's not going to be me!"
He added: "But good luck whoever goes into the mad house."
Plenty of viewers were quick to express either their disappointment, as many had hoped to see Sam enter the house and confront girlfriend Stephanie about her flirtations - and kiss - with housemate Jeremy McConnell, or their relief.
@SamReece aw u really shud!! X

— lulu (@allieakalulu66) January 24, 2016
@SamReece thank goodness keep your dignity...xxxk

— scotland (@krimpers) January 24, 2016
@SamReece gutted #whataletdown

— Jade (@JadeSa11y) January 24, 2016
@SamReece you really should go in #CBB it would be TV gold but I also respect you not wanting to air your private life, all the best Sam x

— Little Monster UK (@LEDLADYGAGA) January 25, 2016
@SamReece AW I RESPECT U SO MUCH FOR THAT! it would have been entertaining no lie but wud have been a even bigger mockery 2 ur relationship

— Ready when you are! (@IyiAli) January 24, 2016
@SamReece well that sucks doesn't it? I'm going to make my home into BB and you can come to mine

— missdaisyharriet. (@Daisydoo91) January 24, 2016
@SamReece I bet u wish everyone would just leave it alone.. I'm sorry for what ur going thru, it's ur business no one else's xx

— Lesley Roberts (@lesley1810) January 24, 2016
Perhaps it's not that much of a surprise that Sam isn't the mystery guest. After all, a rep for
CBB
told
Reveal
last week that rumours of him entering the house were untrue, while
Emma Willis claimed it would be a "bit inappropriate"
to put a housemate's partner inside.
Emma said on Radio 1 this week: "I think to put in someone's boyfriend that's been watching the whole carry on, as much as it's kind of compulsory TV for people that are
Big Brother
fans and love that kind of thing, it would also be slightly inappropriate.
"Even we have boundaries, believe it or not. I've never met him, I don't know anything about it. I don't think it'd reflect well on him. If they genuinely love each other, they live together, I can't imagine he'd want to air his dirty laundry in public."
She added on
Bit On The Side
on Friday night: "Everybody is thinking it's Sam. I don't know is the honest answer. I'm kind of hoping it's not, do you know what I mean? Because I think it would make a bit more of a mockery of their relationship."
Sam hasn't tweeted about Stephanie since 11 January, when he withdrew his support from her on Twitter but insisted they are still a couple.
"Monday's comment was me withdrawing my support via social media for the time being. I will be talking to her when she leaves the Big Brother house."
"I would never end a relationship over text or social media. I want to talk to Steph face to face."
Stephanie is immune from the next eviction.