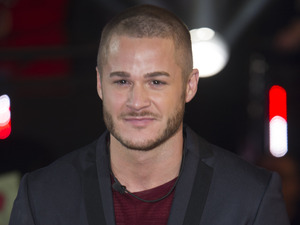 Series 16 runner-up Austin Armacost blogs the new series of Celebrity Big Brother exclusively for Reveal.
I hear chanting in the audience but did not expect to hear Gemma's name, because... I am quite enjoying watching Gemma.
Jeremy looks a t*t. I am just baffled by the way Stephanie talks about her stunning boyfriend and then jumps into Jeremy's arms.
I mean, Jezza's a good looking lad. I do feel bad for him though because Stephanie is playing MAJOR mind games.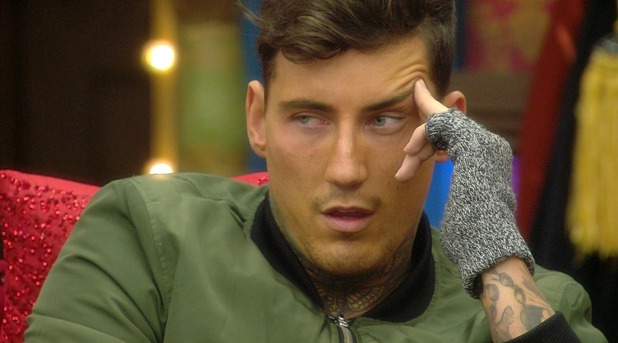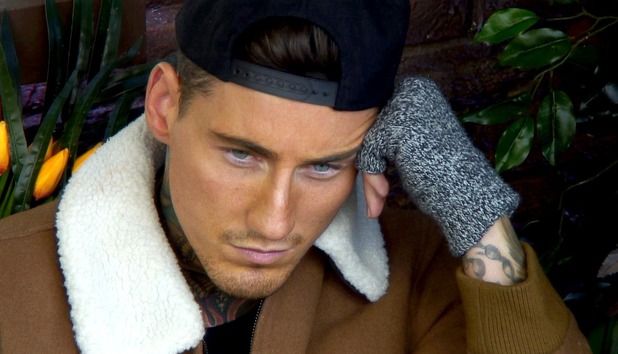 Stephanie and Jeremy on the couch = AWKWARD!
The public decided to put John in jail. Gemma doesn't want to do it. Surprised? NO! Gemma has said from the beginning she doesn't like doing tasks. Well, crawl on out John if Gemma is going to ruin it for you. Yes Gemma, they are taking the p*** out of you because it is so easy.
You do NOWT! Are you claustrophobic or just acting like a b*tch? I think it is the latter.
OH NO! Please do not tell me that another housemate is threatening to walk out? This season is just misery. Ok, now I can understand why they are chanting her name.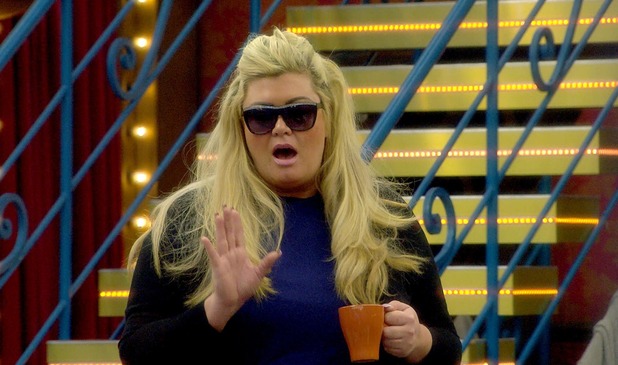 I am starting to be on #TeamStephanie now. Gemma is acting like a complete prima donna. Stephanie said: "If you couldn't hack it, don't be in here." She's absolutely right!
The impersonations were brilliant, right? And actually, so much fun.
Then Gemma herself earned two of the three fails? Oh my, I don't think that will bode well with the house. She does need to put her chin up, roll up her sleeves and crack on with the game. Get stuck in GC.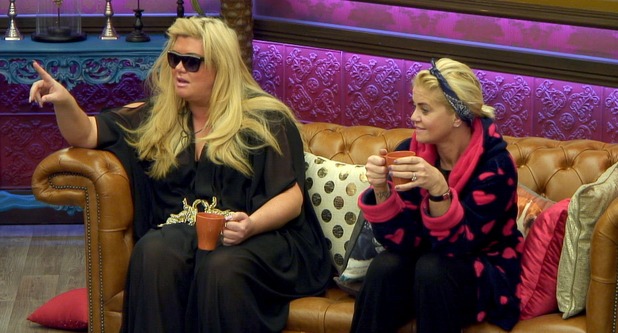 And the fourth to be evicted is... Megan! SHOCKER! I did not expect that at all. She has been so much fun to watch! Tiffany, stop crying she hasn't been sentenced to death. You are being a bit dramatic. There is no need for all that.
As for Megan, I would vote her diary room meltdown one of the best in CBB history.
Do you agree with my comments? Tweet me @AustinArmacost and @RevealMag with your thoughts!
Celebrity Big Brother airs nightly on Channel 5.Try Reveal's digital edition on iPhone & iPad. Subscribe now & never miss an issue!