Emma Willis has teased that a special guest will enter Celebrity Big Brother next week... but who?!
At the very end of the Friday night live show (22 January), the host promised that viewers will see a special house guest join the fun next Tuesday but revealed no further information.
Was she being coy? Um, no, she just didn't know!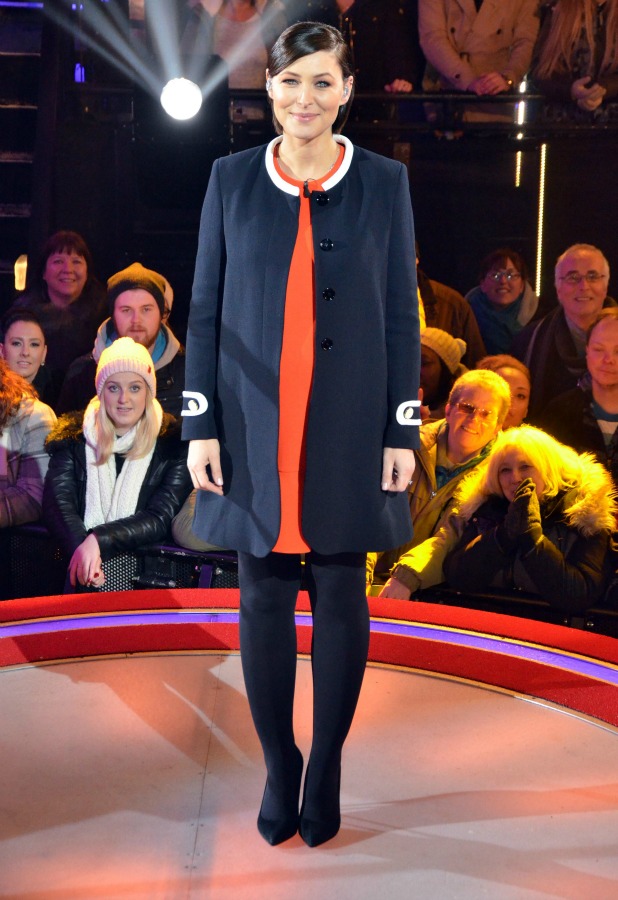 Appearing on
Bit On The Side
afterwards, she admitted: "I literally just read it and I didn't know! I don't know what it is or who it is. Honestly! I'm so sorry!"
Rylan Clark-Neal pointed out there have been
SO MANY rumours that Stephanie Davis' boyfriend Sam Reece could enter the house
to confront her about the flirtations with Jeremy McConnell.
A rep for Channel 5 previously denied that, while Emma has also said it would be "inappropriate."
Tonight, she said: "Everybody is thinking it's Sam. I don't know is the honest answer. I'm kind of hoping it's not, do you know what I mean? Because I think it would make a bit more of a mockery of their relationship."
Plenty of viewers have taken to Twitter to share their thoughts on this mystery house guest
@bbuk @EmmaWillis @Rylan I get where Emma's coming from re ?Sam going in the house. Not something u want to be playing out on national TV

— Sarah (@Curleypussycat) January 22, 2016
@bbuk @EmmaWillis its either @SamReece or @therealdeekelly

— Tim Kiff-Munds (@timm3049) January 22, 2016
@bbuk @EmmaWillis is it @idriselba ?

— Colin McDougz (@ColinMcDougz) January 22, 2016
Everyone expecting the special guest to be Stephanie's boyfriend but it's probably gonna end up being Chris's nan. #CBB

— Tom Light (@tomlight93) January 22, 2016
Please let the special guest be Helen Wood or Marc Oneill #cbb

— salamay (@skittlessalami) January 22, 2016
Nick Grimshaw is the special guest we already know lol #CBB

— Kirsty (@_KirstyBx) January 22, 2016
There will be a press release announcing who the 'special guest' is on Monday! #CBB

— Emma Willis Fans (@TeamEmmaWillis) January 22, 2016
That special guest wouldn't be Stephanie's boyfriend Sam by any chance would it @EmmaWillis ? @bbuk #CBB #CBBBOTS

— James Howes (@jamesrhowes) January 22, 2016
Emma said on Radio 1 this week: "I think to put in someone's boyfriend that's been watching the whole carry on, as much as it's kind of compulsory TV for people that are
Big Brother
fans and love that kind of thing, it would also be slightly inappropriate.
"Even we have boundaries, believe it or not. I've never met him, I don't know anything about it. I don't think it'd reflect well on him. If they genuinely love each other, they live together, I can't imagine he'd want to air his dirty laundry in public.