Total Divas star Nattie Neidhart has teased a season full of drama for the WWE show's brand new series...
And we *so* can't wait!
This time round we'll finally get to see if
Nikki Bella did kiss her ex Dolph Ziggler
(and whether she told her boyfriend John Cena about it), the moment Rosa Mendes and her beau Bobby Schubenski got engaged in Paris and
new girl Amanda Saccomanno make her debut.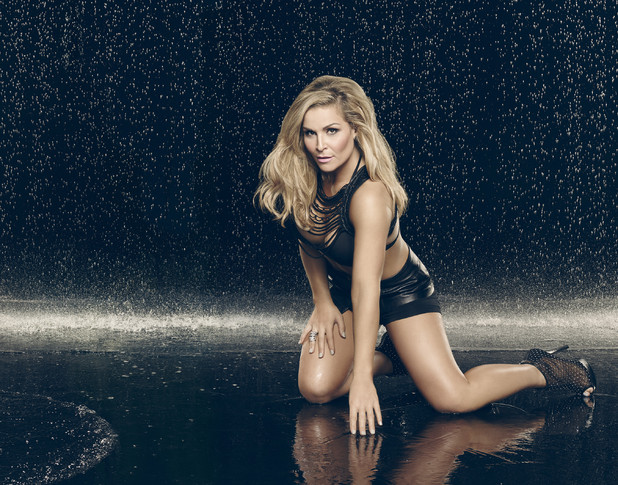 Ahead of
Total Divas
return,
Reveal
caught up with show favourite
Nattie Neidhart
and she gave us a teaser of what's to come. Spoiler alert: There's a trip to Paris (and we may be making a little cameo), Rosa will be documenting her pregnancy, Nikki is struggling to deal with John's decision not to marry and Nattie is still having problems with that eye injury of hers.
Hi Nattie! We're so looking forward to seeing what you girls got up to in Paris. What was your favourite moment from the trip?
My favourite moment was when we went to the Moulin Rouge. That was really fun, the performance was amazing, but it was awesome because all the girls went for a really lovely dinner and I think it was the first time in the show's history when all the girls were together. So it was a nice feeling of unity - especially because there can be conflicts. It shows we work through them. Yes we don't have to always get along, but at the end of the day we all still do respect each other. The Paris episode you're going to see us laugh and cry and almost fight it out, but in some way we always come back together.
What can we expect from the rest of series five?
Well, the great thing about the girls is that we never have a shortage of drama. We never have a dull moment. We always have some sort of conflict. For me, this series, I focus a lot more on my family. I'm so blessed that I have such a beautiful, bright and crazy family. We go on our first ever family vacation - and I now understand why in 30 years we've never gone on one... I don't know if we ever will again after that one, it was pretty crazy! I had no idea Mandy was coming with us and she ended up inviting 15 of her family. We shared a house and I was like this is either going to make me and Mandy closer... or it's going to make me want to kill her! We also have Rosa Mendes coming back on the show with her pregnancy and that's a first ever for Total Divas and then you have Nikki Bella's struggle because she really, really wants to be Mrs Cena, but I've always told Nicole she and John are soulmates. And we have Mandy our new castmember. She's pleasantly surprised me. I've been around girls that have come and gone from WWE and I've found her to be very genuine. I ended up really liking her as I got to know her, she's a good girl, but there is some drama with her and the others.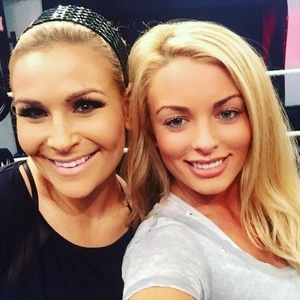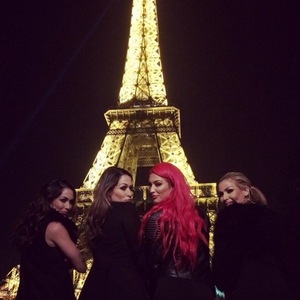 As you've been in the business for a long time, do you think you take the newbies under your wing? How is Mandy getting on?
I've given her a lot of advice, I've been around WWE all my life. The first thing I look for in people is consistency in their character. If they are too up and down, hot and cold or back and forth - that to me is very telling. The one thing I've noticed with Mandy is that she's pretty consistent. She knows who she is and I like that. She's not a ticking timebomb. She wants to work hard, she wants to fit in, she's not going to put up with anybody treating her poorly.
We saw you struggling to decide whether to have surgery on your eye last time around. How is it doing now?
When both of my eyes are open I can see well, but the left eye is the one that gives me problems. If I close my right eye, I can only see 20 percent out of my left. It does bother me, I thought I could get it fixed, but I realised it's not that easy. There are times when my eye won't be the best and I wish my vision was a little stronger, but I'm ok. It does scare me, though, I don't want to get a lazy eye or get blind from it, but at the same time I'm just dealing with it one day at a time because if I do fix it, I might not be able to go back to wrestling.
Your husband TJ became injured too. How is he doing? Is he on the mend?
TJ's injury was so severe compared to mine, he is doing ok. His recovery is a long, long process. We're just so grateful we've had great doctors to work with and TJ is so strong mentally. He's been wrestling for twenty years and it is his second injury. To be wrestling for as long as we have and to have so few injuries, it's pretty shocking for him. He's taking it really well, and every single day I think he gets physically stronger.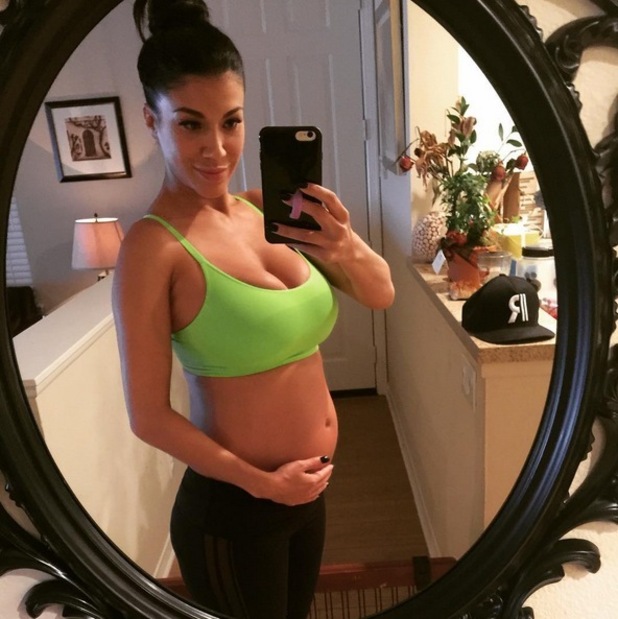 And we have to ask how is Rosa getting on? You must be so excited about her having a baby!
Rosa is doing great. I actually think that ever since she met Bobby (Schubenski) and found out she was having a baby, she has been so much happier. I've seen this whole new side of her, she's really come to life. [Being a mum] is something I think she has been destined for. She's really showing that you can turn your life around, years ago she was struggling with addiction and it's really hard to go through that. Rosa has taken a negative and turned it into such a positive and I give her so much credit for that. She's really, really turned life around!
Total Divas Season 5 premieres Sunday 24th January at 6pm on E!
For exclusive competitions and amazing prizes visit Reveal's Facebook page NOW!