Farrah Abraham has hit back at Kendall Jenner after the model suggested she didn't agree with Farrah's "life choices."
It all kicked off on when Kendall appeared as a guest on big sister Khloe Kardashian's new show
Kocktails With Khloe
, which featured a discussion on Farrah's feud with Nicki Minaj.
(That row happened when
Nicki took to Twitter after watching Teen Mom reruns
to say she didn't like the way Farrah spoke to her mother.)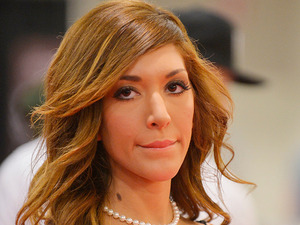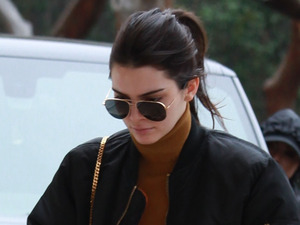 Kendall, 20, has said: "I don't really agree with a lot of Farrah's decisions in life. That's why I'd say I'm on Nicki's side."
Khloe also said she was Team Nicki.
Now, we all know former
Celebrity Big Brother
housemate Farrah is rather feisty and doesn't hold back, so it's no surprise she responded to Kendall's comments via Twitter.
Farrah tweeted a picture of an old Kardashian Christmas card that had been Photoshopped to insert an image of Kim Kardashian's ex-boyfriend Ray J, with whom she made a sex tape.
The card featured the words: "I made this whole family famous with my d**k."
Farrah added the caption: "#LifeChoies @KendallJenner."
So far Kendall hasn't replied.
Watch this space.