Celebrity Big Brother's Gemma Collins isn't too impressed with Jeremy McConnell, claiming that now he's patched things up with Stephanie Davis, he's ignoring the other housemates.
On last night's episode we saw
Jeremy telling Stephanie to leave him alone
as he'd had enough of her cosying up to him one minute then talking about marrying her boyfriend Sam Reece the next.
But now
they've cleared the air and are back to being besties.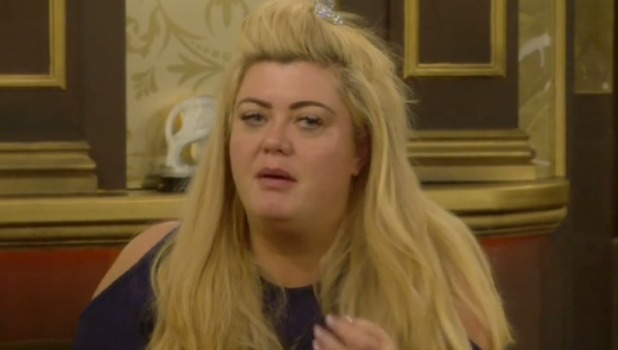 When housemate Tiffany Pollard told Gemma that Jeremy had stopped speaking to her, Gem replied: "Because he's back with her. He stops speaking to all of us because he's back with her. Don't think it's you. I think it's a piss take.
"It's 'cause she's back with him now, so then he goes on the turn with everyone else again. It's disgusting, isn't it? When he's not with her he's really nice, when he's with her he's [not]."
Megan McKenna then joined the conversation and said she felt Jeremy was being distant with her.
"I don't think that's a good character trait," remarked Gemma, "that you can let someone flip you to turn you like that. Do you know what that is? It's weakness. That's a weak person right there."
Gemma also accused Stephanie of borrowing her bronzer without asking.
"I don't like leaving my stuff in the bedroom. I do no trust her. I found my bronzer in her make-up bag." But she did concede: "It could have been picked up by mistake..."
Gemma, Tiffany, Jeremy, Stephanie and Megan all face eviction tonight, alongside Danniella Westbrook and John Partridge.
CBB
airs at 9pm on Channel 5.