Angie Bowie has given her thoughts on *that* epic Celebrity Big Brother mix-up when Tiffany Pollard thought David Gest had died, rather than Angie's ex-husband David Bowie.
If you remember, when the
sad news about Bowie's death came on 11 January
,
representatives for Angie informed her off-camera
, as she was still in the house.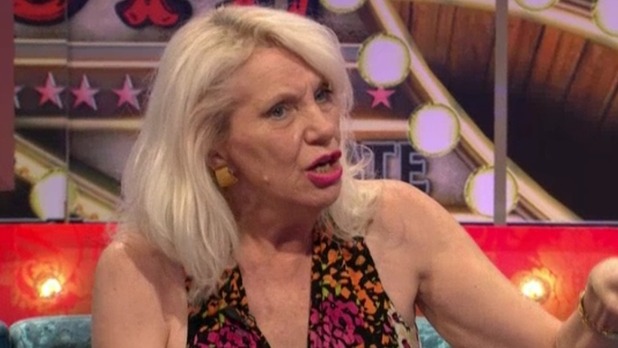 Returning to the house, she
pulled Tiffany to one side and informed her David was dead
. But poor Tiff thought Angie meant housemate David Gest, who had been unwell, and had a major meltdown.
Appearing on
Celebrity Big Brother's Bit On The Side
last night, Angie - who quit the show this week because of illness - said: "It was unbelievable. What was going through my mind was, what kind of a moron are you Angie that you would tell this woman anything and expect her to follow it!
"I didn't say David Bowie. It was my fault. I should have said David Bowie. But I didn't say David Gest either. I just said David.
"I started to realise the difference between how Americans speak and how we speak: I am American so I'm not talking out of school, I was just educated here [in England]. If someone was to say that to me, I would say, 'What David?' not immediately assume David Gest.
"Then I felt really bad and guilty because I had no idea she was so close to David Gest."
Angie left the show on 19 January, with a rep saying: "After being unwell for a few days, Angie Bowie has decided to leave the Celebrity Big Brother House. Her exit will be addressed in tonight's live show on Channel 5 at 9pm."