Tina Malone shocked some Celebrity Big Brother viewers last night when she absolutely SLATED housemate Gemma Collins' weight, love life and attitude.
The
Shameless
actress was a guest on
Bit On The Side
on Thursday evening (21 January) and it quickly became clear she isn't much of a GC fan...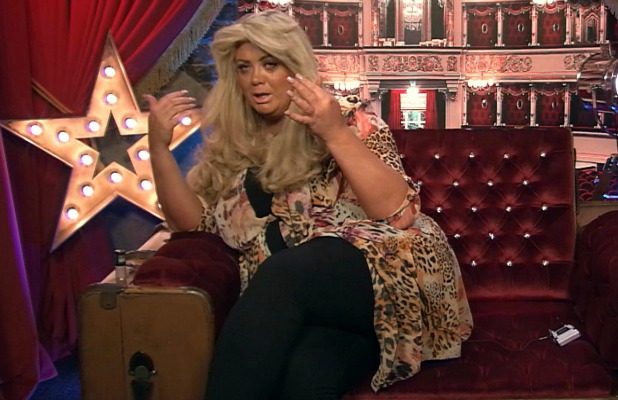 Reacting to
Gemma's meltdown in the Diary Room over her "frazzled" hair,
Tina commented: "I think she should be more worried about getting a gastric band, maybe, than hair extensions. I think Gemma is really depressed because somebody has probably locked the fridge.
"It's hard to watch because you think about it on a serious hand, she was on another show [
I'm A Celebrity
] and she left after three days because of no food, and she finds it hard to believe people in this world are starving and eat rice.
"And now she's crying about her extensions and Big Brother has to find the budget to replace them. Oh, please. She talks about she's had a hard time... She's had one fella in about fifteen years and he abused her by hiding her cakes, probably."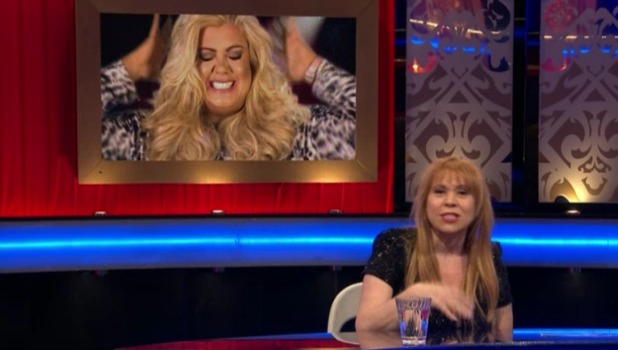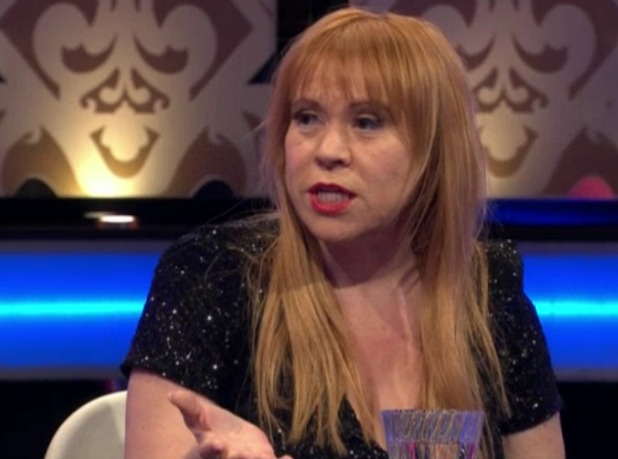 Tina also said: "I have a history with Gemma. She is rude, she's always late and doesn't have that much of a CV. I think she's full of her own importance. Let's be honest, Megan and Stephanie are young girls and have tantrums. We all did stupid things at 22, but Gemma is in her 30s. Get a grip."
She also chimed in on Gemma's refusal to do the spinning task, saying: "That lazy, fat cow didn't get out of bed to do the task. And I was a fat cow so I can say it. I'm not being funny but she's very rude to people and she needs someone like me to tell it like it is."
Plenty of Twitter users were quick to criticise Tina's focus on Gemma's weight, including former
CBB
housemate Nicola McLean, who said body shaming was not appropriate, and Gemma's official Twitter account, as well as viewers.
Tina Malone is going IN on Gemma tonight. #CBBBOTS #CBB

— Big Brother UK (@bbuk) January 21, 2016
I'm not Gemma's biggest fan, but Tina Malone is being unnecessarily nasty about her weight on #CBBBOTS right now. #CBB

— Elliot Gonzalez (@elliot_gonzalez) January 21, 2016
Wow my jaw hit the floor, say what u want but Tina Malone calling Gemma a lazy fat cow is just nasty #cbbbots

— Karein P (@Curvykarein) January 21, 2016
What Tina Malone said about Gemma Collins was out of order! #cbb #cbbbots

— Becky Watts (@BeckyWatts_) January 21, 2016
Turned #CBBBOTS off.Like or hate Gemma, there is no excuse EVER for weight shaming anyone. So, so angry, Tina Malone should be ashamed. #cbb

— Danni Ellis (@DanniEllis1) January 21, 2016
#CBB don't agree with Tina Malone think she was harsh and that latest comment about Gemma's weight was totally wrong and uncalled for xx

— Corrine Marshall (@corrine07) January 21, 2016
Why is Tina Malone using all her time on #cbbbots just to call Gemma fat??? Rude and too far

— Sam (@s4mbirch) January 21, 2016
Tina Malone needs to stop. She's really insulting Gemma and she's not even there to answer her back. Finding this a bit awkward #cbbbots

— Ayesh (@AyeshahRose) January 21, 2016
Now I do not like Gemma. Like at all. But what is with the fat shaming from Tina Malone?! Uncalled for. @bbuk #CBBBOTS

— Elisa Ellis (@SaysElsie) January 21, 2016
Tina Malone is savage. How did she go for Gemma like that? Nah pure savage. #CBB #CBBOTS

— Jummy. (@JimJamJummy) January 21, 2016
I don't agree with Gemma's behaviour tonight. But Tina Malone on #CBBOTS was disgusting. Take a look love get over yourself

— Nicola Palmer (@nicpal95) January 21, 2016
Tina and Gemma actually met on TLC show
Tina Malone: My New Body
last year, where Tina paid a visit to Gemma's boutique in Essex to discuss whether it's ever possible to be plus size and happy. Gemma told her it was, but Tina insisted: "When you're a fat girl, you will never be happy."
Gemma had told her: "Am I happy with myself? One zillion per cent. Am I happy with my body? I could do with losing a few stone but what I would say to you is, after all this journey, is Tina Malone going to be finally happy with herself?"
Meanwhile, after quitting
I'm A Celebrity
in 2014 after just three days, former
TOWIE
star Gemma revealed she'd been battling personal issues at home that meant she wasn't in the right frame of mind for the jungle.
She told
This Morning
: "I regret it terribly because on a personal level it was the dream job I always wanted. I'm not a quitter. I would have gone in there to win it."
However, she said that a "horrific ordeal" had occurred just 24 hours before her flight to Oz – an ordeal that she did not share with producers at the time. "What happened to me was horrific but I just thought, 'Gem, you've got to do this. You have to do this. Not only for yourself, but for everyone that has supported you throughout your years on TOWIE.' I didn't want to let anyone down."
"In hindsight, I never should have got on to the plane to go. I never should have. It's not the TV company's fault. I was trying to be 'upbeat Gemma' and they knew that something had gone on, but I probably covered it up a lot more because I didn't want to let them down - they'd given me such a massive opportunity."