Stephanie Davis is wondering if she's used CBB housemate Jeremy McConnell as a substitute for boyfriend Sam Reece.
The former
Hollyoaks
star has
grown very close to Jeremy in the Celebrity Big Brother house
, even sharing a kiss with him, despite having been in a relationship with model Sam for more than a year.
In scenes to air tonight, she tries to sort her head out in the Diary Room.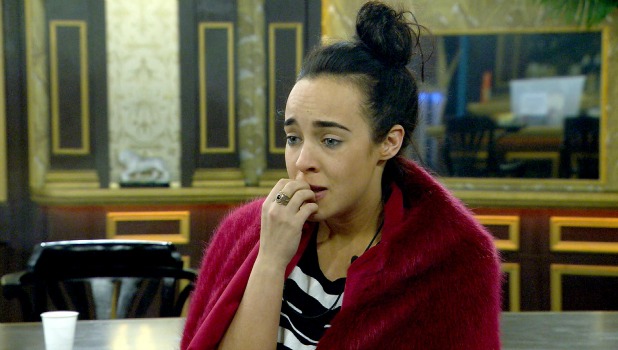 After chatting with Gemma Collins about how "gorgeous" Sam is and how much she wants to marry him, it seems like Stephanie is feeling very reflective.
"I've just realised everything," she says. "I've missed Sam so much that I've had to block him out completely. Maybe I've substituted Jez for Sam as I've missed the contact.
"I don't want to look like a tease, it's not like that, I think the world of Jez."
Stephanie then starts to get upset.
She isn't the only one getting upset tonight ever:
Jeremy pours his heart out to the Diary Room
about his side of things, after hearing Stephanie talk about marrying Sam.
"I hate drama. I know it's a game. I am so over it and bored of it," he says.
"I'm sure you've heard her say 'what are we gonna do on the outside? Are you gonna wait?' What the f**k does that mean? If she didn't have any intentions with me and she has a boyfriend, would she say that? Cos I wouldn't. It's too much! My head has melted. I don't want to speak to her. I just don't get it. She's the one who's not being honest and real."
Stephanie's boyfriend Sam hasn't tweeted about Stephanie since 11 January when he withdrew support from her on Twitter, but insisted they are still a couple.
"I will be talking to her when she leaves the Big Brother house," he said.
"I would never end a relationship over text or social media. I want to talk to Steph face to face."
Tonight, Thursday 21st January 9pm on Channel 5