Has Stephanie Davis and Jeremy McConnell's flirtation in the Celebrity Big Brother house come to an end?
It certainly seems so as in tonight's episode we'll see Jeremy saying Stephanie has been dishonest with him about her intentions and what will happen when she returns to the outside world, where she's dating model Sam Reece.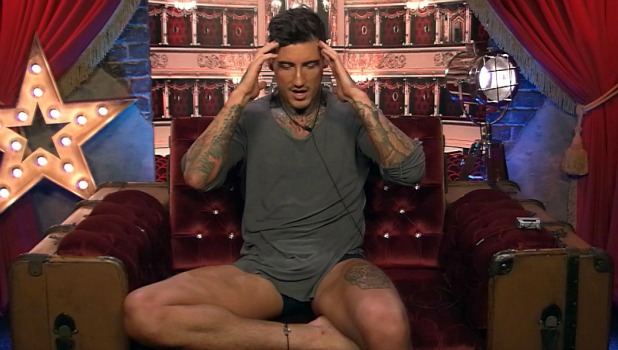 Jeremy has
made no secret of his affections for Stephanie
, even telling her on last night's show that he'd fallen in love with her on TV.
They've kissed and cuddled and grown very close over the past ten days... but
Stephanie is in a relationship with Sam,
who she's been dating for a year. That's led to plenty of speculation over what Stephanie really wants: Jeremy or Sam.
Tonight, it all gets too much for Jeremy, especially after he hears Stephanie saying she's going to marry Sam, which prompts Megan to advise him Stephanie will go back to her boyfriend when the show is over.
John Partridge tells Jeremy: "I don't get it. She's saying 'oh he's lovely' about her fella, and she's mugging you off."
"She's a mind f**k," agrees Jeremy.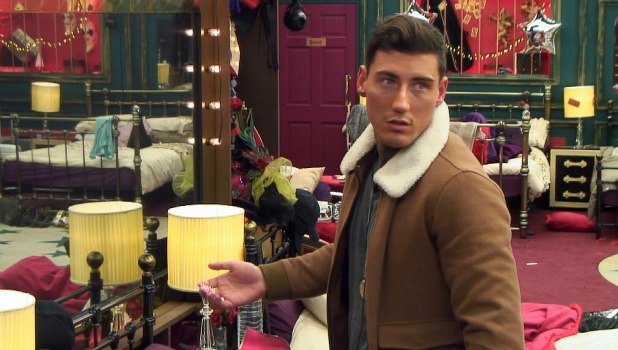 Jeremy goes to the Diary Room to clear his head... while Stephanie tries to listen at the door.
"I hate drama. I know it's a game. I am so over it and bored of it," he says.
"I'm sure you've heard her say 'what are we gonna do on the outside? Are you gonna wait?' What the f**k does that mean? If she didn't have any intentions with me and she has a boyfriend, would she say that? Cos I wouldn't. It's too much! My head has melted. I don't want to speak to her. I just don't get it. She's the one who's not being honest and real."
After opening his heart to Big Brother, he leaves the Diary Room to find Stephanie sitting on the floor waiting for him. She asks for a hug but he says no, that he wants to be on his own.
Stephanie becomes upset and asks again for a hug, but Jeremy just walks away.
Wow.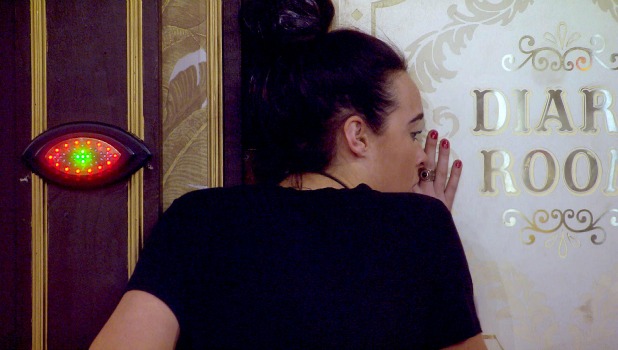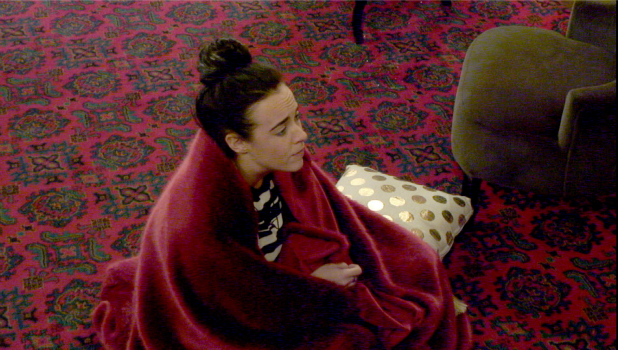 Jeremy has done this before, however. If you remember last week he
told Stephanie to leave him alone while he was trying to sleep
, saying: "I'm bored of it. The whole thing. I'm sick of this emotional s***. I can't deal with it.
"My head can't take any more of it. My head's f***ed, I just want to sleep. I can't listen to you. This is messy, like... I just want to take myself out of the situation. I can't deal with it, my head's wrecked."
But after that, they cleared the air and continued to be super close, leading
Jeremy to profess his love on last night's episode
. "You fall in love in a slightly weird place and have a connection with people. It's good to take that home with you. It makes you strong. It's something you'll never do again. We are on Celebrity Big Brother. We will look back on this and I'll think I fell in love on TV with a bird."
Meanwhile, Stephanie's boyfriend Sam hasn't tweeted about Stephanie since 11 January when he said: "Hi everyone, I will no longer be supporting Stephanie Davis... Thanks for all your support and love you have given me!!"
He then added: "I would like to clarify that Stephanie and I continue to remain a couple irrespective of comments on social media surrounding our relationship saying that I've 'dumped' her as she still remains in the house.
"Monday's comment was me withdrawing my support via social media for the time being. I will be talking to her when she leaves the Big Brother house."
"I would never end a relationship over text or social media. I want to talk to Steph face to face."
Tonight, Thursday 21st January 9pm on Channel 5