Kris Jenner has described son Rob Kardashian's diabetes diagnosis as "like a godsend" as it's providing him with real initiative to turn his life around.
The only son of Kris and the late Robert Kardashian, the
28-year-old was diagnosed with the condition just after Christmas
, after reportedly being taken to hospital unwell.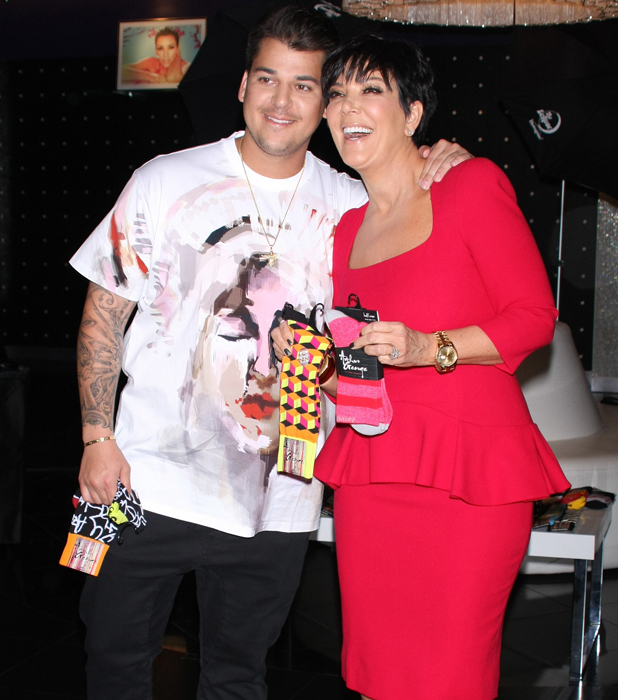 Speaking to
Access Hollywood
this week, his mum said: "That was almost a relief, because then he can take all the steps. It was like a godsend, so it's all good."
Kris, 60, admitted it won't be an easy journey for her son but has full confidence that he can regain his health and self-esteem. He's rarely been seen in public for the past two years, with reports suggesting he's frustrated by his weight gain and battling social anxiety.
"Rob has been to that happy place before in his life. He's such a perfectionist. It's a big challenge for him now to turn all that around, but he can, and that's the good news, is he can turn it around and and be in a much healthier place."
Last week,
Kris had spoken about Rob during a TV panel
, saying he's very much part of the family despite constant reports of feuding or him not wanting to be involved.
She said: "I think Rob enjoys all the family stuff we do. He has his business, his sock line and his stuff. But I think that it was just the perfect time for him to take like a little hiatus. We said, 'Just get well. Feel better.' He was depressed and just wasn't feeling good and didn't know why.
"He wants to still come back and shoot the show, he just wants to feel good. It's not that he doesn't want to be on the show, it's just he wasn't feeling good."