Stephanie Davis has managed to wind up her Celebrity Big Brother housemates Danniella Westbrook and Gemma Collins by playing pranks...
After
squirting toothpaste in a sleeping Jeremy McConnell's hair
, the former
Hollyoaks
actress turned her attentions to Danniella in the bedroom.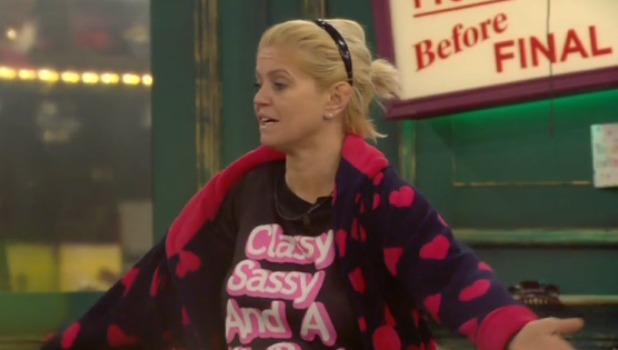 Rather than using toothpaste this time, she decided to hide a pair of Jeremy's shoes between Danniella's pillows.
Big mistake.
Former
EastEnders
actress Danniella was pretty angry, pointing out she has to sleep on those pillows and now someone's dirty shoes have been smeared across them.
"I just found Jeremy's trainers wedged under my pillows as Stephanie is hiding stuff," said Danniella. "I have to sleep in that f**king bed. It's not on. It's a pair of trainers, it's been on someone's feet."
"I'm not f**king happy, mate."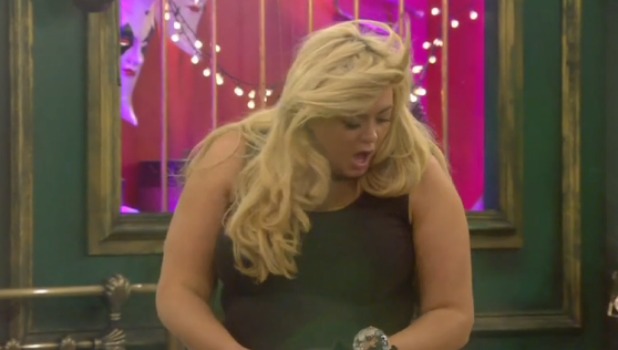 Gemma was equally unhappy: after hearing Danniella, she wanted to check on her own footwear collection and discovered a pair of Dolce and Gabbana shoes had gone awol.
"They are EXPENSIVE!" she shouted.
"EXPENSIVE!"
Well, peacemaker Chris Maloney went off to find Steph and figure out what happened. She denied touching Gemma's shoes and told her to look under her bed, but admitted she had put Jeremy's in Danniella's bed.
"Well it's not f**king funny!" said Danni. "Is that funny? No it ain't!"
CBB
continues tonight at 9pm on Channel 5.