Whatever happens between Stephanie Davis and Sam Reece when she leaves the CBB house, one thing is for certain: he won't be signing up to Tinder any time soon.
There's been SO much speculation about the
current status of Stephanie and Sam's relationship
, after
Stephanie kissed her Celebrity Big Brother housemate Jeremy
despite having boyfriend Sam waiting for her in the outside world.
Sam hasn't spoken publicly about Stephanie since 11 January, when he withdrew his support from her over Twitter, but insisted they remained a couple.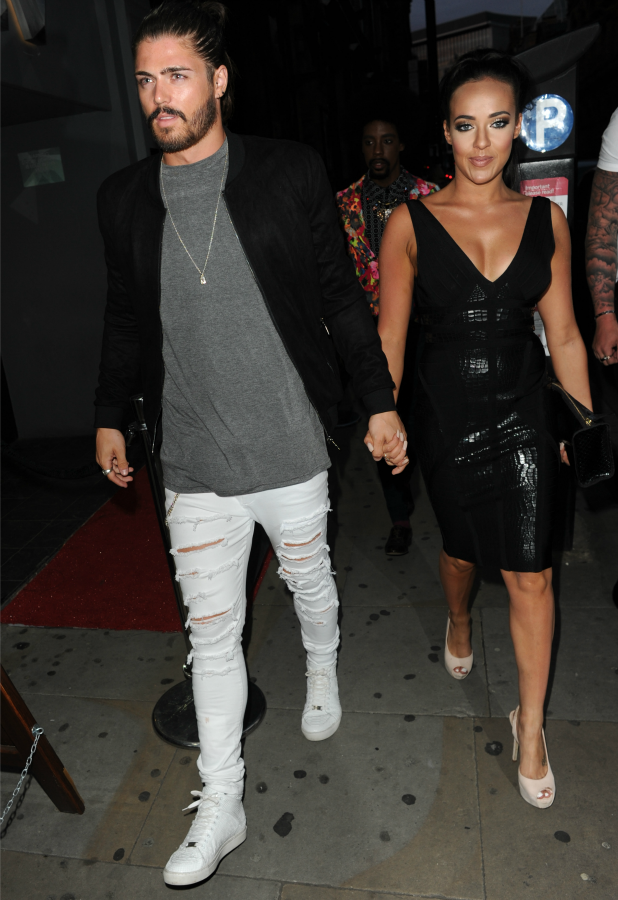 Since then, however, viewers have seen
Stephanie and Jeremy kiss
, and last night Irish model
Jeremy confessed to Stephanie that he'd fallen in love
with her.
Sam was watching the show last night - as he tweeted about how much he likes Darren Day - but didn't make any specific reference to Steph and Jez... although he did reply to one Twitter user who suggested he should get himself on Tinder.
"Never in a million years mate!" replied Sam.
Of course, that answer had fans wondering whether it's because Sam is still very much together with Stephanie, or just because he doesn't like the idea of Tinder dating.
@SamReece please don't tell me your staying with her

— Laura (@laura11107) January 20, 2016
@SamReece @rutt3r don't think he needs to go on tinder after this, the boy knows he is beautiful!

— Sophie Anne Dews (@sophie_anne1993) January 20, 2016
@SamReece Hope u sort things as Must b doing ur head in Hun seeing all Steph stuff constant

— Keeley Fullagar (@keeley_fullagar) January 20, 2016
@SamReece @rutt3r Sam they be queuing at yr door....u can swipe left or right then

— ☆Emma☆ (@c00kiema) January 20, 2016
@SamReece why? Single aren't you?

— Katie Turner (@lilmadamtaylor) January 20, 2016
Sam hasn't spoken about Steph on Twitter since 11 January when he said: "I will no longer be supporting Stephanie Davis... Thanks for all your support and love you have given me!!"
That led to speculation Stephanie had been publicly dumped but Sam was quick to say this wasn't true, saying: "I would like to
clarify that Stephanie and I continue to remain a couple irrespective of comments on social media
surrounding our relationship saying that I've 'dumped' her as she still remains in the house.
"Monday's comment was me withdrawing my support via social media for the time being. I will be talking to her when she leaves the Big Brother house."
"I would never end a relationship over text or social media. I want to talk to Steph face to face."
Seven housemates face eviction on Friday. Stephanie, Gemma, John, Jeremy, Tiffany, Danniella and Megan.