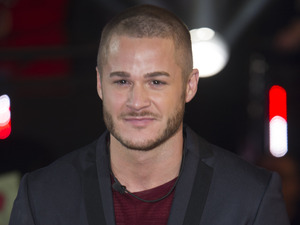 Series 16 runner-up Austin Armacost blogs the new series of Celebrity Big Brother exclusively for Reveal.
Chris Maloney might as well have a permanent ass cushion in the smoking area, he is always there.
Gemma Collins wants some more rest so she can get up and make entertaining television - I would have to agree with that.
Gemma has once again told somebody who wanted to go, "I think it's best." Is that playing a game? Or does she genuinely feel that towards the past three people? I am interested to know the truth.
Angie, you are now free to leave the house. In Big Brother's mind I am sure they are thinking: "We should have just gave her some hair conditioner so she would have stayed longer." Or possibly, more black ribbon. Angie was entertaining while in the house. I cannot say that for some of the departed housemates...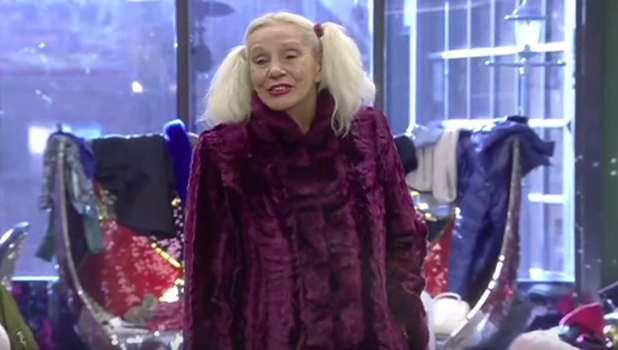 Gemma, spilling stuff on the kitchen floor and walking away is not acceptable. In the house, the motto is "all for one and one for all." That was
not
cool.
David is not feeling well, Stephanie is poorly, Angie is unable to return to the house. OMG! If I am correct, I believe during every task at least one person has been excluded from the task. Please CBB, stop bringing people in who can not perform the task.
Scotty, CONGRATULATIONS on having a turbo dick.
Jeremy, you have just earned 10 points by admitting you regret the situation with Stephanie. You don't want to be the guy who people look at and say, 'what a knob'. You want to be the standup guy (I think) you can be.
I liked John when he went in. However now, I think he is a complete b*tch. Do I think that Gemma is doing anything behind anybody's back? NO! Absolutely not. There is nothing she has said behind anybody's back - end of! Gemma and John just don't get along, simple as.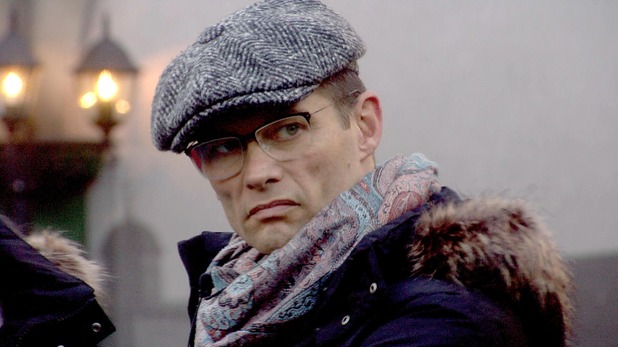 FACE TO FACE NOMINATIONS! Yay, this is one of the best parts of the show. If you have the bollocks to stand up and say what you really think, it is easy. But, if you are like most of the housemates and scared to say the truth, there will be a problem.
Gemma isn't scared… Love her!
Tiffany looks like a big breasted widow.
John, are you making nominations or are you passing out buttered bread rolls?
Tiffany says, "You don't know how hard it is to come from America and try to make it in here." Sorry sister, but yes I do. Yes, we do things differently but adaptation is key. You might as well say "it's like I am in a different country" because you are. Just because we speak the same language does NOT mean we are the same type of people. I can truly say I like Tiffany and understand why she feels like a fish out of water BUT if we are in the UK it is our job as foreigners to adapt.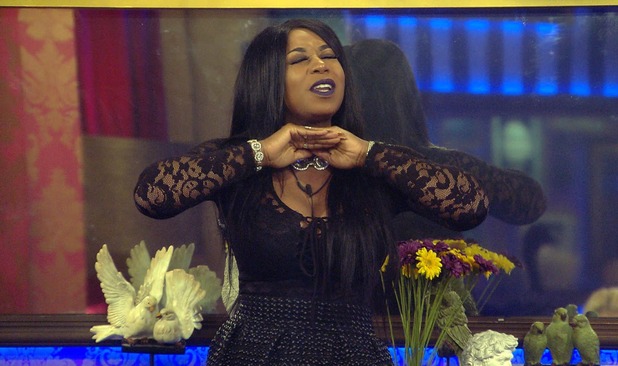 I like Scotty T! Yes, I have completely changed my opinion and think Scotty is a cool dude. Everybody has drama, anger and angst but Scotty is just cracking on and having fun. SPOT ON Scotty T, it is "a game".
Even though James nominated me, I don't think if I had a chance for revenge I would've taken it. Darren, your nomination isn't even worth it.
Can somebody please hand Christopher a tissue!
Stephanie goes straight to Jeremy for a kiss and a cuddle after nominations? I mean, how is Sam Reece possibly putting up with this?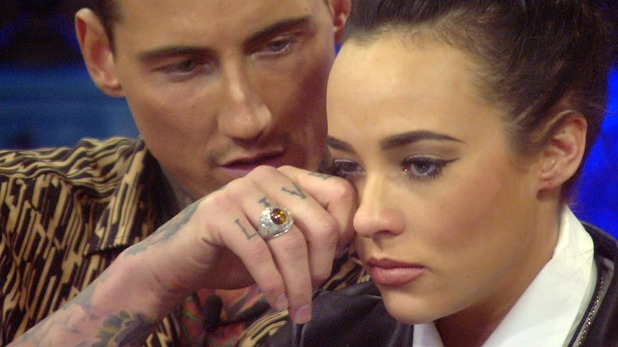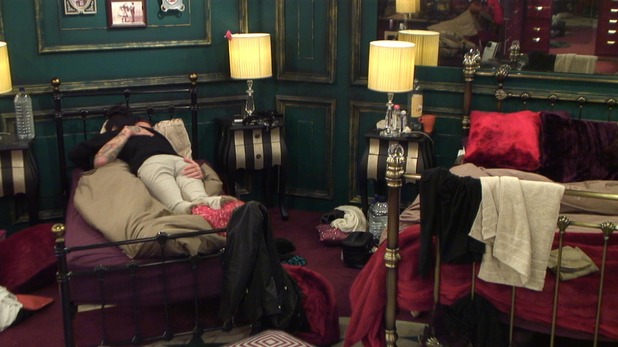 Do you agree with my comments? Tweet me @AustinArmacost and @RevealMag with your thoughts!
Celebrity Big Brother airs nightly on Channel 5.Try Reveal's digital edition on iPhone & iPad. Subscribe now & never miss an issue!
CBB: tour the house -
Copyright: Channel 5