If you're looking for a brilliant, funny, emotional and inspiring new TV show to watch on these freezing cold nights - dashed with a dollop of celebrity glamour - then E!'s Just Jillian is the one for you."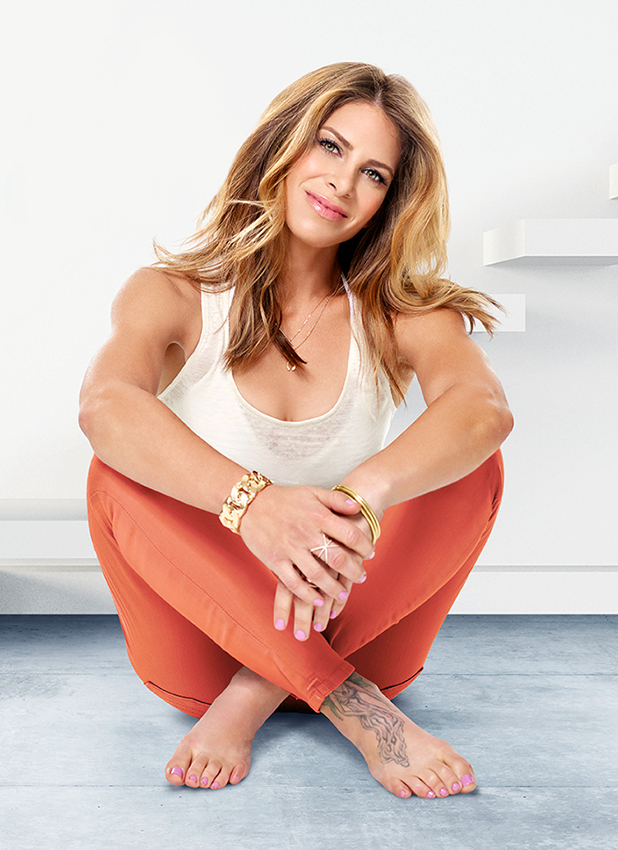 Jillian Michaels
is super famous over in America but if you're not familiar with her, let us fill you in...
She's a trainer, wellness expert and life coach with more than twenty years' experience, an award-nominated television personality, a best-selling author, a motivational speaker and a business entrepreneur.
She's a household name in the US thanks to her 'America's Toughest Trainer' brand. She starred on
The Biggest Loser
. She's released books, DVDs, video games. She has her own website, with millions of users, a weekly, award-winning podcast, and even an iPhone app. She's also a dedicated philanthropist, serving as ambassador to organisations including American Cancer Society and Stand Up 2 Cancer.
So, all in all, pretty much a super woman, right?!
Now, she's opening up her life to the cameras with brand new E! docuseries
Just Jillian
, which will allow us to see the person behind the brand. We'll meet her partner Heidi and their adorable children Lukensia, four, and Phoenix, three, and watch Jillian as she balances her hugely successful, global career with family life.
We were lucky enough to get a sneak peek of the first episode and it's absolutely brilliant! Move over Kardashians, their is a new family on E! and we're already desperate to see the rest of the series! And if you aren't familiar with Jillian's career or life, it honestly doesn't matter: you'll still love the show.
Here's what Jillian had to say when we caught up with her over email:
The opening of the first episode is brilliant. It pretty much sums up what most people may think, that you're scary and intense and take no prisoners, before saying that's not the real you after all. Was that the main motivation for the show?
Ha! Actually no! My producing partners wanted the audience to feel what they felt when they first met me so that's why it opens that way. For me, I wanted to do the show because the bigger picture of what I do is about building a better life overall - and health is simply one tool to help you do that.
What's different about this show than anything I've done before is that I am in fact not an expert on how to do that. So the hope is that the audience will relate to the show and its cast of zany characters (my friends and family). They will laugh, cry, and hopefully take a few things away at the end.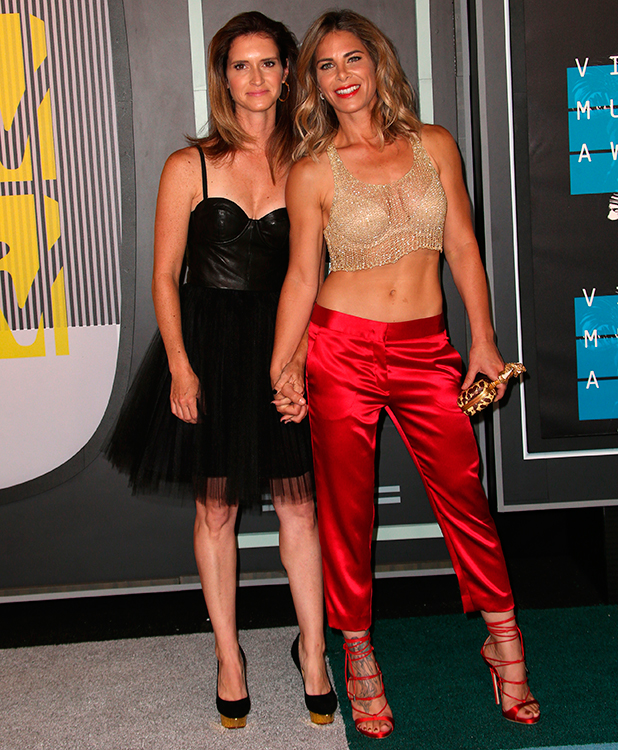 Was Heidi supportive from the start about having her life on camera?
Ha! Yes, but she doesn't want to do press. She has to do a cooking segment with me now on Valentine's Day and she is super pissed about it. Oh well :)
We meet your beautiful children in the first episode and get some background on Lu's adoption and the birth of your son. Did you always know the kids would be involved or did you have hesitations about putting your children in the public eye?
They already are in the public eye. They were on the cover of People magazine from the first week they came into our lives. The paparazzi have followed them their whole lives. Heidi and I feel the key is to keep them grounded. It seems to be working.
That said they aren't physically on the show that much - although some of the story lines might be about them (like parenting differences over a school bully situation). However, when they are on the show they steal it. They bring the same humour, innocence and effervescence to the show that they do to our lives.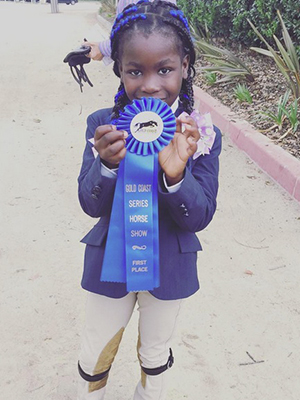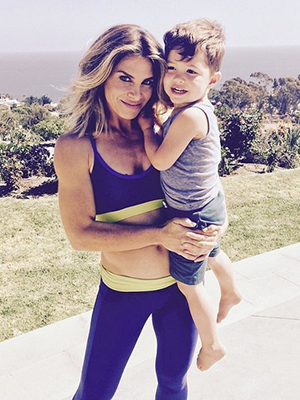 You're very honest in the show talking about adoption, family, pregnancy struggles, the difficulties of long-distance relationships. It all feels very real and genuine which is sometimes unusual in fly-on-the-wall shows. Was anything off-limits?
No. You bring up a great point. Most reality now days has become fake and this show is not. It is in fact my real life. My real friends. My real family. My real co workers. And I think that's what makes it fun, funny, and heartfelt. That said, I've always been an open book so this is nothing new.
You're pretty open and direct with the kids. The conversation about a disillusioned Cinderella was pretty amazing. Is it important to you to be realistic and not sugar coat things?
I am a straight shooter 99 per cent of the time and then I figure I will love them and help them cope with the realities of life as they begin to comprehend them. Although, there are parts of life that are simply too dark for young kids and we always shield them from those things until they are older and better able to cope with them.
There's a scene where you tell Lu she can say 'bulls**t' in front of you. Do you think that will be a bit controversial with parents who don't think children should swear?
My rule with my kids is that we aren't allowed to call names ever. We can't say shut up ever. And I explain to them that if they swear around other people there will likely be upsetting consequences like trouble at school and losing friends. In front of me however they can express themselves however they want. I swear and I'm not going to be hypocritical with my kids. I can't tell them not to swear and then swear.
In the first episode it briefly touches on Heidi wanting marriage but you seeming less needing of that. Is that a storyline that will be explored throughout the series?
Ha! The reason I was fine allowing this issue to play out is because we all have things from our past that haunt or hinder us. All I can say is watch the show. Mind you, this is not a Disney movie. It is real life and the frog doesn't always turn into a prince. Human transformation is often hard fought for and hard won. It's incremental and takes time. So... Watch and see what happens.
There's a sequence in the first episode where you're working away from home in London (that hotel room view was incredible!) and we meet your sister and learn a bit about your family. Will we see more of her and meet your brother in future episodes?
You will see more of my sister. My brother is there in certain scenes. In fact he's there in the house warming of episode one. However, because this show is real we don't actually meet him or see him much in this season simply because other story lines emerged that took precedence.
What are your plans in terms of extending your brand over here in the UK?
I always get a very warm welcome! I happen to love the UK. Obviously my sister goes to school there now and my maternal grandmother was from Manchester so I have a personal connection there as well. Hopefully this show will help with visibility in the UK as it airs there on E!. Fingers crossed.
The scene where fans are telling you how much you mean to them was really emotional. Do you ever get tired of hearing how important you are in someone's life?
God not ever! That's why I love my work so much! It's those moments that always drive me back to the well so to speak. I honestly can't think of one person whose story stands out more than another. All the stories are pretty incredible and meaningful to me. Being a part of someone's journey towards a happier healthier life is a huge honour that I cherish.
You call $41,000 outdoor furniture ridiculous in the first episode. Does that mean you're still careful with money and want to instil that value in your children?
Yes absolutely! I think there's a time and a place to indulge, but it has to be an investment. Something that grows in value. You'll see I don't drive crazy cars or wear insane jewellery... I do invest in art and property but that's really it.
Do you feel your 'scary trainer' reputation is important to your brand and are you at all concerned that this show, which shows the actual fun, friendly, lovely side of you, could damage that?
Biggest Loser
was a cartoon. Much of the real moments that happened on that show were never aired - which is a shame. That said, I'm not a softy either. I'm a real person with all different aspects to my personality.I definitely act like an ass on the show - you will see that intensity in several episodes - especially when it comes to my business, but there's a balance for sure.
Do you envision this series becoming a long-running series or was it intended as a one-off series?
Well... I hope so. I never go into anything with the intention of tossing it aside after. I'm proud of the show and I'm excited for the world to meet the people in my life. They are all really incredible humans and they will definitely joins me in bringing laughter, fun, tears and entertainment into people's lives.
Just Jillian premieres Tuesday 26th January at 9pm on E!