Christopher Maloney has said he's really intimidated by Celebrity Big Brother housemate Gemma Collins.
In an exclusive clip aired on
Big Brother's Bit On The Side
, we saw Christopher confiding in Stephanie Davis while they both shared a cigarette in the garden.
"I just feel dead intimidated by her," he admitted.
"She intimidates me. She has this thing about her. It really intimidates me. She has this aura about her. I don't want to come across weak but I would rather just do things than have the hassle. I'm trying my best, like."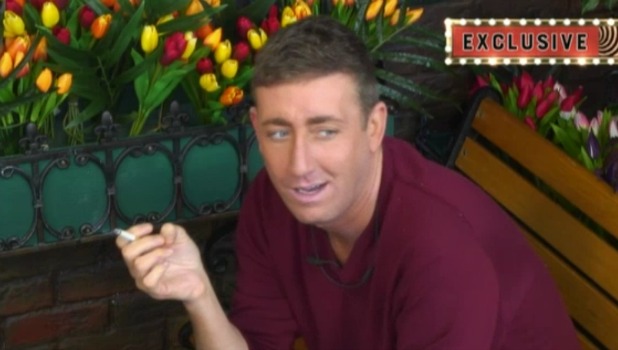 Christopher had chosen Gemma during the excruciatingly awkward face-to-face nominations the previous night, saying she'd disrupted him by playing pranks on him in the bedroom while he was trying to sleep.
She responded by saying it was a silly reason to nominate her.
But on
BOTS
, former housemate Kristina Rihanoff stuck up for Christopher, saying: "Chris turned into a lapdog for her in the end as she was bossing him around. Like he said, she's intimidating for him. He's a sweet guy and doesn't want to say no or upset anybody but she's getting on his nerves, so you can imagine how we felt around her.
"It's hard with her in the house. I felt she was always trying to stir everything and divide everyone so she can be everyone's best mate. I just lost a bit of respect for her."
Seven housemates face eviction on Friday. Stephanie, Gemma, John, Jeremy, Tiffany, Danniella and Megan.