Darren Day has accused John Partridge of "really hurting" him in the Celebrity Big Brother house.
The actor chose to nominate his closest friend in the house, John, during
last night's very awkward face-to-face nominations
, explaining that he couldn't forget how
John had picked him for nomination last week on the basis John felt he was picking up bad habits
in the house.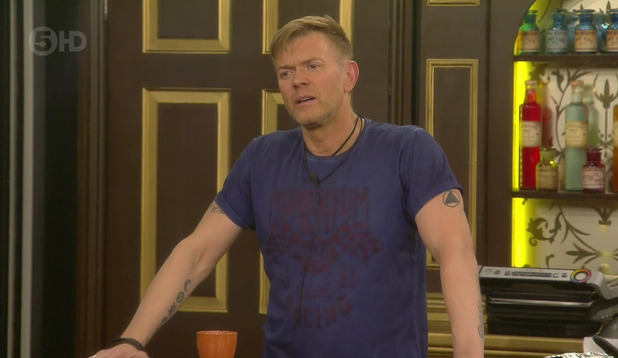 Standing in front of the group, Darren said: "This one makes me feel like s**t. There is only one person in the house who genuinely hurt my feelings and hurt me in my heart, and not many people get in enough to do that anymore.
"But one person did. It felt like a punch to the f**king stomach and that's why I have to make my second nomination, John. When he nominated me last week and the reasons he gave, it f**king hurt my feelings a lot."
"That's alright. I already knew that," said John "You told me already but I guess you had to just tell me again and that's fine."
"I can't help how it made me feel," replied Darren.
John had nominated Darren face-to-face last week, saying: "This is a difficult one. Over the course of this week, I've seen Darren go from a happy-go-lucky guy into somebody that has withdrawn. I've seen him pick-up habits that he had discarded before he came into this house, and he's using them as a coping mechanism."
Darren had interjected to say: "Let's just get this straight, that is the smoking and nothing else. I'm not drinking; I haven't had a drink or anything."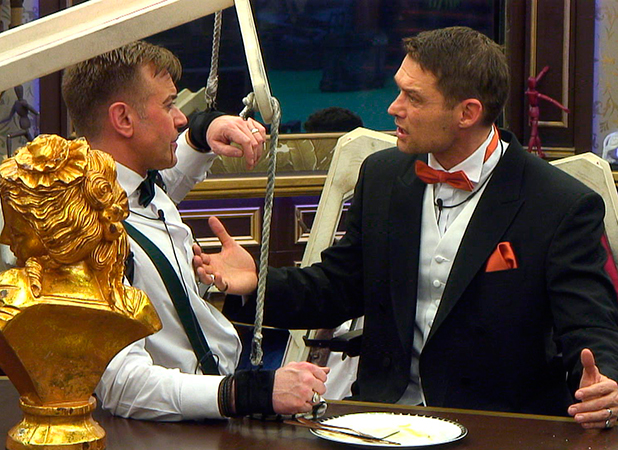 John agreed, saying: "In some ways I want my nomination to be the motivation for you to find other ways to cope in the house that won't be detrimental to you when you leave."
Darren was clearly hurt and declined to speak to John afterwards. Instead, he approached him later in the day to voice his thoughts.
"I ain't angry in the slightest bit. I am gutted and I'm hurt and shocked a little bit. I could have been easily up for eviction but knowing my reasons for coming in here and wanting to try to change the perception I would have thought rather than potentially put me up for eviction, come to me and say cut down on the fags and cigarettes."
"I haven't said this to hurt you or belittle you or to put you down. I wanted to be upfront and honest with you that I am concerned you do that. I did it to make you not do it."
Seven housemates face eviction on Friday. Stephanie, Gemma, John, Jeremy, Tiffany, Danniella and Megan.
Gemma:
John and Stephanie
Danniella:
Tiffany and Stephanie
Megan:
John and Tiffany
John:
Gemma and Megan
Stephanie:
John and Tiffany
Tiffany:
Danniella and Jeremy
Scotty T:
Stephanie and Tiffany
Darren:
Tiffany and John
Christopher:
Tiffany and Gemma
Jeremy:
Tiffany and Gemma