Tiffany Pollard was VERY unhappy about last night's face-to-face nominations on Celebrity Big Brother...
Just after
Kristina Rihanoff was evicted on Tuesday night
, the housemates were gathered together and told to nominate two other housemates immediately, explaining to everyone why they had chosen them.
It was extremely awkward and everyone kept apologising about choosing other housemates, insisting they really did like everyone.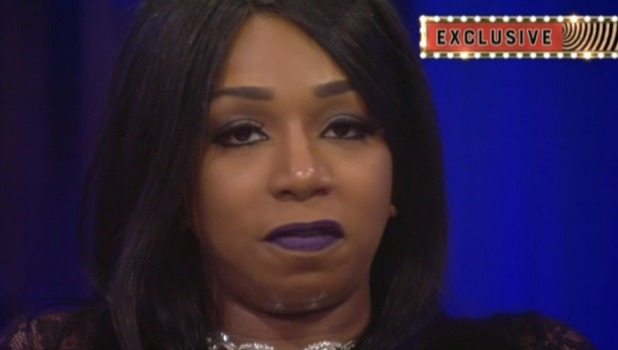 Unfortunately for Tiffany, her name came up the most, with nominations from Danniella, Megan, Stephanie, Scotty T, Darren, Christopher and Jeremy.
Danniella kicked things off by saying they hadn't spent much time together and she felt Tiffany could handle eviction, while Megan told her she took things too seriously and could snap. Just as Stephanie had announced Tiffany's name, the US reality star stood up and said: "F**k this s**t."
She then gave a speech to the housemates saying nobody had any idea how hard it was being an American in the house as it was like a different world to her.
"None of you know me, ain't nobody gonna give me no accolades in here. You have no idea how hard it is to come from America and make it in here. I have been trying so hard. There are certain things and ways we do s**t differently.
"I am not an open book automatically. That will never happen. I come from things a little rougher, a different tone, so if you think I'm shutting myself up, you're reading me, but you're reading me wrong.
"You don't know how hard it is to be in this house, everybody sharing about sex, different works and movies. I don't know what the f**k is going on half the time. It's like I'm in a different world, this is like a twilight zone for me.
"I'm not trying to do that purposefully, I'm just telling you, don't nobody know me in here. If this was the one in America, he will high five him, she will give her love. You all know what you do. I'm not at my capacity in here. And that's the truth, Big Brother. And I'm not even talking to y'all any more, I am talking to Big Brother.
"Maybe that's why y'all brought me in here. But do you know what? It's okay because God is my witness that I have tried as hard as I possibly can in this situation."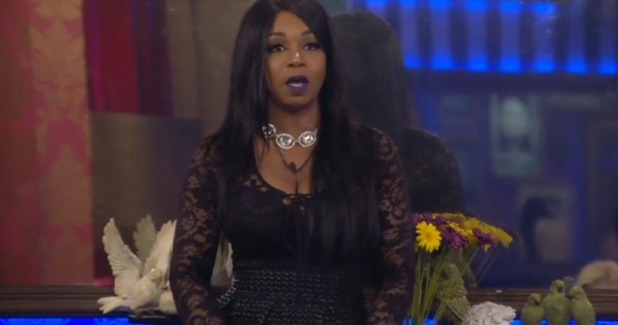 Stephanie seemed a bit nervous as she stood up and repeated her nomination for Tiffany, saying she just knew her the least. Christopher chose a similar reason, followed by Scotty T, prompting Tiff to reply: "Just shut up. It doesn't matter."
Darren also chose Tiffany, saying she'd done something "distressing" to him that week but declined to elaborate. "Something happened between Tiffany and I distressed me." Tiffany's response? "Don't look at me. Don't f**king look at me. I take pride in distressing you." Darren replied: "Well then, I know I've taken the right decision."
The last to nominate was Jeremy, who quite bluntly told Tiffany: "You are fiery and showing your true colours. You're like toilet paper, full of s**t."
Ouch.
As for who Tiffany nominated, she initially told Big Brother she didn't want to stand up and talk to everyone, but Big Brother forced her to. She chose Danniella as she'd said she wanted to go home, but Big Brother told her that wasn't a valid reason. Fine. Tiffany said: "I can tell when Danniella looks at me I turn her stomach."
Finally, she chose Jeremy, saying: "He nominated me so he doesn't want to live with me either. None of these people want to live with me."
Gemma:
John and Stephanie
Danniella:
Tiffany and Stephanie
Megan:
John and Tiffany
John:
Gemma and Megan
Stephanie:
John and Tiffany
Tiffany:
Danniella and Jeremy
Scotty T:
Stephanie and Tiffany
Darren:
Tiffany and John
Christopher:
Tiffany and Gemma
Jeremy:
Tiffany and Gemma
Seven housemates face eviction on Friday. Stephanie, Gemma, John, Jeremy, Tiffany, Danniella and Megan.