Stephanie Davis is furious at being put up for eviction from Celebrity Big Brother.
The former
Hollyoaks
actress couldn't hide her anger during last night's face-to-face nominations when she was selected by Danniella Westbrook, Scotty T and Gemma Collins.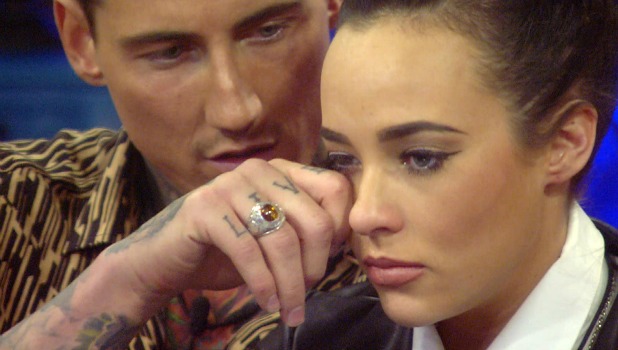 Everyone's reasons had to do with her
ongoing flirtation with Jeremy McConnell
or
THAT epic row with Gemma last week
, which saw Stephanie taken to a separate room overnight to cool down.
Stephanie declared she was going to walk out there and then, ranting: "After all that and then I'm up for nomination f**king again after I told everyone how much it meant to me to turn it around. they don't listen to you, they just talk bulls**t.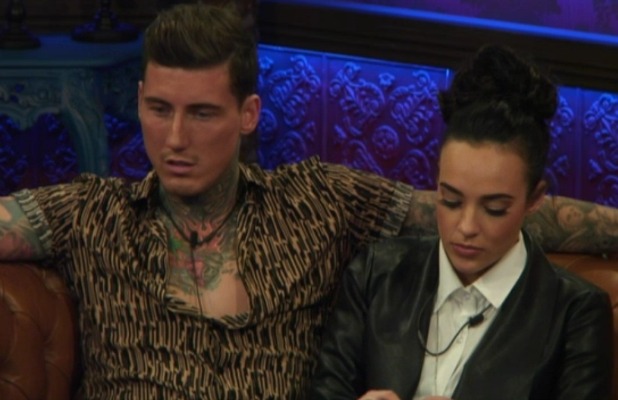 Daniella told her she hadn't been talking bulls**t about her, she just cared about her.
She had explained while nominating Steph: "We have had words this week and we've got through it. I feel personally, the whole situation that went down the other night caused a lot of friction in the house. It's given nothing but stress to a lot of people, yourself and Jez included. It's put a lot of pressure on the house. I would be lying if I said it wasn't. I feel for you. I do feel for you. Sometimes I think it would be better for you if you could have space to sort yourself out."
But it seemed to be the nomination from Scotty that hurt Stephanie the most.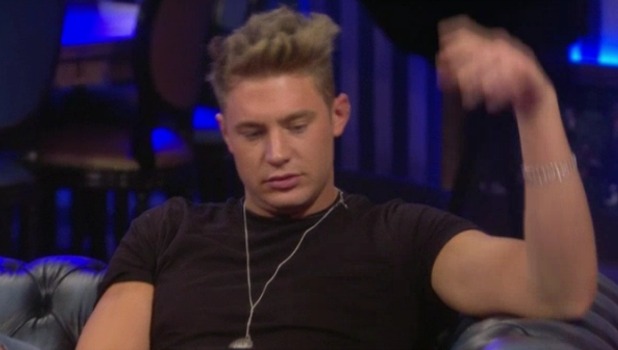 He explained: "It's only because of what is going on with Jeremy. I've watched him struggle the past few days and coming to me, saying you were saying stuff to him at night time, but during the day saying you wanted to marry your lad. And I think that's messed his head."
"It's sound," said Stephanie. "You're not friends with me. It puts me in the right frame of mind that we're not friends."
Scotty told her of course they are friends, but added: "During that time Jeremy was having a f**king hard time. He wasn't speaking and coming to me saying, 'Why is she saying this?' That's all I could think of."
Steph said she was having a hard time too.
"But then you're sitting and cuddling him in bed and everything," countered Scotty. "I didn't like to see him upset. It doesn't mean anything. It's a f**king game!"
Steph told him she was really "bothered" about the nomination, but he stuck to his choice. "I tried to warn you a couple of times but you knocked it away. I haven't got a problem with you, it's something that pissed me off. I argue with my best mates, I would have done the same ting with them. The situation pissed me off and didn't need to go on like that. I knew something was going on but you said it wasn't."
"There's a reason I did it," he added. "It doesn't mean I'm not your mate or I don't like you. I just brought up that you lied a little bit."
Seven housemates face eviction on Friday. Stephanie, Gemma, John, Jeremy, Tiffany, Danniella and Megan.
Gemma:
John and Stephanie
Danniella:
Tiffany and Stephanie
Megan:
John and Tiffany
John:
Gemma and Megan
Stephanie:
John and Tiffany
Tiffany:
Danniella and Jeremy
Scotty T:
Stephanie and Tiffany
Darren:
Tiffany and John
Christopher:
Tiffany and Gemma
Jeremy:
Tiffany and Gemma