David Gest is on the mend after quitting Celebrity Big Brother this week on medical grounds.
The music producer and
former husband of Liza Minnelli was forced to walk out of the show
on Monday (18 January) after battling an illness that had meant sleeping in a spare bedroom to get some rest.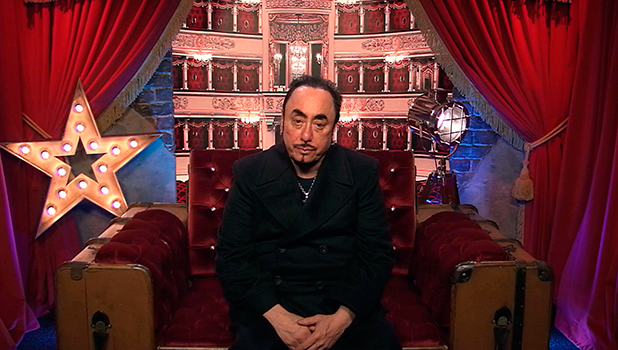 Details about his illness have not been revealed but a tweet sent from his official @DavidGest2016 account reassured fans that he's improving now he's out of the house.
The tweet read: "Thanks for all the love. @DavidGest2016 is on the mend and reading all your messages. You will be seeing him soon #TeamGest."
We do hope we'll be seeing him soon!
David was a brilliant housemate, dishing out advice to the young ones, providing memorable stories, and always being up for the challenges and tasks.
The show's host Emma Willis even had him down as a potential winner!
It was
with regret that David quit the show
, saying at the time: "I've been so sick, and I'm really sad as I wish I could stay. It's something I will never forget. I want to thank all the people that have been supporting me, I want to tell all the cast mates that I love them and I love this country for its support. Thank you Big Brother."
When the housemates found out, they all wished him the best.
Three housemates have quit the current series of
CBB
.
Angie Bowie also left on medical grounds
after contracting a temperature of 103, while
Jonathan Cheban walked away because of claustrophobia
and thinking the fun atmosphere had gone.