When Gemma Collins leaves the Celebrity Big Brother house, the man she's reportedly been dating will not be there to greet her...
According to
The Sun
, her boyfriend Stephen Mortimer, who had been behind bars for two years, handed himself back in for a 28-day sentence after breaking the terms of his release licence by moving into her Essex home.
Stephen told the newspaper: "I'm upset I can't be there as she walks out of the
CBB
house but I've waited for her, she can wait two weeks for me!"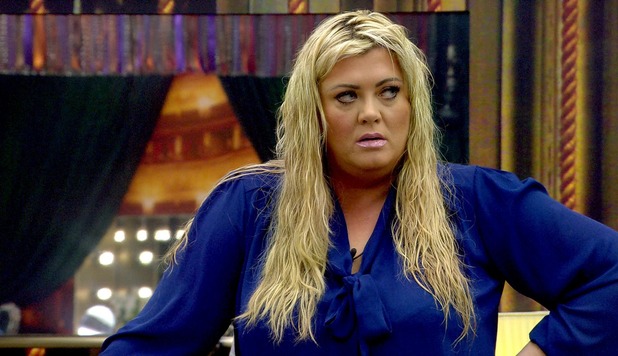 Not much is known about
Gemma's relationship with Stephen
, although she has said they aren't rushing anything.
"I'm very happy; I'm not rushing into anything," she said earlier this month. "I don't know what will happen when I go into the Big Brother house; I'm away for a month. Happy, calm, peaceful. Looking forward to 2016 being a good year. I had a very turbulent relationship with [my ex] last year, so over it now.
"My confidence is massively back," she added, "I've been dating Stephen for three months, I feel very comfortable with him and we're really good friends. Who knows where this is going to go!"
Gemma, 34, broke down in tears on last night's episode as she
confessed to Tiffany Pollard she doesn't believe she will ever get her happy ending
.
"I'm 34 and no one has ever whisked me off my feet," she said. "They won't. I just don't think it will happen to me. I just think this life will be a long slog for me. I just don't see it happening."