Tiffany Pollard has given a passionate speech to her Celebrity Big Brother housemates about feeling like an outcast in the house because she's from America.
The reality star launched into a rant during
last night's face-to-face nominations
, saying she'd tried so hard to fit in but a lot of what happened in the house was like a "different world" to where she comes from.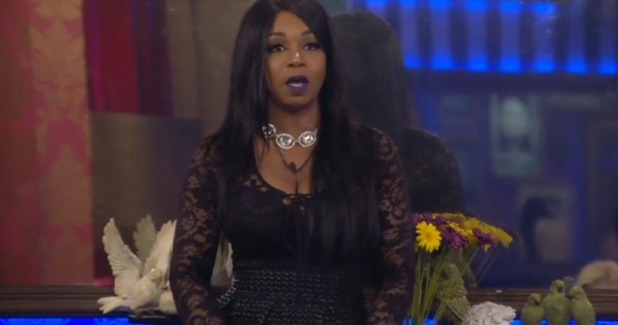 Tiffany is the only US housemate left, following the departures of
David Gest
,
Jonathan Cheban
and
Angie Bowie
, who all walked away from the show.
In a
video shared to the official website
, she said: "None of you know me, ain't nobody gonna give me no accolades in here. You have no idea how hard it is to come from America and make it in here. I have been trying so hard. There are certain things and ways we do s**t differently.
"I am not an open book automatically. That will never happen. I come from things a little rougher, a different tone, so if you think I'm shutting myself up, you're reading me ,but you're reading me wrong.
"You don't know how hard it is to be in this house, everybody sharing about sex, different works and movies. I don't know what the f**k is going on half the time. It's like I'm in a different world, this is like a twilight zone for me.
"I'm not trying to do that purposefully, I'm just telling you, don't nobody know me in here. If this was the one in America, he will high five him, she will give her love. You all know what you do. I'm not at my capacity in here. And that's the truth, Big Brother. And I'm not even talking to y'all any more, I am talking to Big Brother.
"Maybe that's why y'all brought me in here. But do you know what? It's okay because God is my witness that I have tried as hard as I possibly can in this situation."
We'll see Tiffany's rant and the results of the nominations tonight.
CBB
airs at 9pm on Channel 5.