There's no denying Stephanie Davis can dance. Very, very well! So well, that some CBB fans are wondering if she has her eye on Strictly Come Dancing...
Viewers saw the former
Hollyoaks star, 22, twirling up a storm on the dance floor
in last night's
Celebrity Big Brother
as part of a task judged by
Strictly
pro Kristina Rihanoff.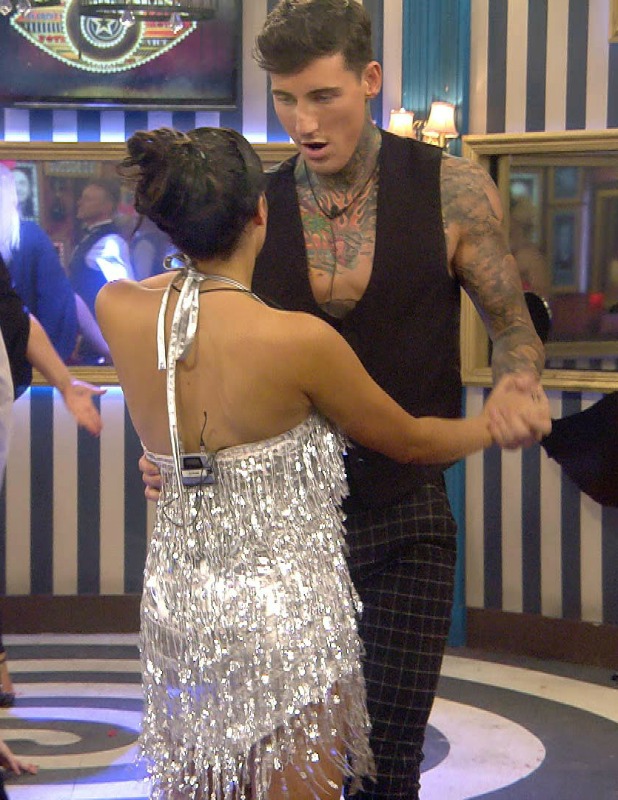 All the celebs were put in pairs and tasked with learning the tango in just 90 minutes.
While some stars went OTT, theatrical and just had fun, it seemed Stephanie was taking the task VERY seriously indeed, so it's no surprise she ended up winning with dance partner Jeremy McConnell.
Her success and seriousness led plenty of viewers to take to Twitter to wonder if she'd been hoping
Strictly
bosses would be watching and snap her up for the next series.
Stephanie angling for a slot on Strictly here

— Jim Trouser (@blancmangetout) January 19, 2016
Stephanie is desperate to be on the next series of Strictly

— Jenny Groves (@groves_jenny) January 19, 2016
Stephanie and Jeremy think this is strictly come dancing don't they #CBB

— (@SharnTM) January 19, 2016
Why does Stephanie think she's actually on Strictly #cbb

— Jessica (@jessicawby) January 19, 2016
Get Stephanie on Strictly!! #CBB

— Alysia Catherine (@alysia_cat) January 19, 2016
you can tell that stephanie or whatever her name is wants to be on the next show of strictly

taking it serious or what #cbb

— Lee2e MUFC (@2elee2e) January 19, 2016
Stephanie, it's not Strictly Come Dancing. Calm down love. #CBB

— Emily | DB (@dolliesbuttons) January 19, 2016
And one question that was definitely on our minds as welll...
Did Stephanie pack that dress or was she given it? Does she always have a Strictly dress to hand?! #CBB

— Laura Jayne Feenan (@LauraJayFee) January 19, 2016