She has her own salon so it's safe to say Amy Childs knows a thing or two about how to fake tan... and how to get it disastrously wrong!
The former
TOWIE
star didn't seem too impressed by the orange glow sported by
CBB
's Gemma Collins during last night's episode, after GC was helped by Christopher Maloney in applying the brown stuff.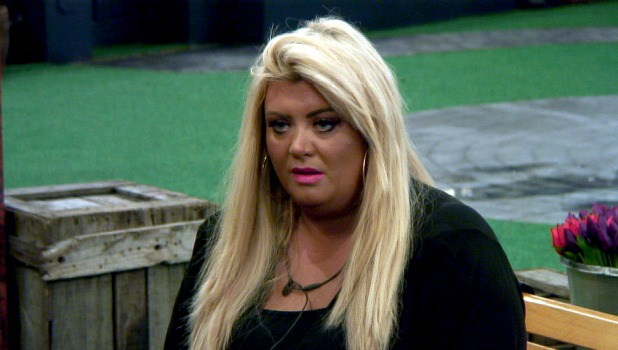 Appearing on
Bit On The Side
afterwards, Amy joked: "Oompa Loompa comes to mind! Oh my God, it's horrendous! I need to be in that house to spray tan!"
To be fair, Amy wasn't the only one who felt Gemma's tan was a bit OTT.
Gemma's fake tan on CBB

— Imogen Davies (@ImogenDavies) January 19, 2016
I love Gemma but she looks like an oompa loompa since she got that tan off Christopher Maloney #cbb

— JasonReginald (@JasonReginald86) January 19, 2016
Gemma Collins : putting the world off fake tan #tangoed #orange #toomuch #CBB

— Steph Hannah (@Steph_H_8) January 19, 2016
Has Gemma Collins contouring gone wrong or has Chris double dipped her fake tan? #CBB #aRightDogsDinner

— Helena (@HelenaPrice999) January 19, 2016
Gemma looks like a genuine Umpa Lumpa with the amount of fake tan she cakes on

— Hannah Cooper (@Hannah_Cooperx) January 19, 2016
Can someone find out what brand of fake tan Gemma has on? #cbb I love a bisto tan me

— Isabelle (@shizzabelle) January 19, 2016
Fake tan is a 2 man job on Gemma with the amount of umpa lumpa orange she's put on #cbb

— seb rawlings (@sebapatel) January 19, 2016
Amy was, however, full of praise for her former
TOWIE
co-star and how she is doing in the house.
"I am really good friends with Gemma. She's a loyal girl and what I like about her is she says it how it is, she's never scared to tell anybody, and I love her for it."
But she may have a bone to pick with GC when she gets out. "I didn't know she had a designer vagina!" said Amy. "She didn't tell me!"
(Gemma actually
revealed her £2,000 designer vagina surgery
on a
TOWIE
episode last year.)