They've been in the Celebrity Big Brother house for two weeks but Jeremy McConnell has just dropped a bombshell on Stephanie Davis: he's fallen in love with her.
While chatting to the former
Hollyoaks
actress in the bedroom yesterday, the Irish model admitted he'd never forget this experience or the fact he fell in love on TV.
"We are back to our normal lives after this which is why I'm embracing the time with you," he said.
"You fall in love in a slightly weird place and have a connection with people. It's good to take that home with you. It makes you strong. It's something you'll never do again. We are on
Celebrity Big Brother
. We will look back on this and I'll think I fell in love on TV with a bird.
"Regardless of what anyone says, that's what happened with me, anyway. It's another chapter in my life."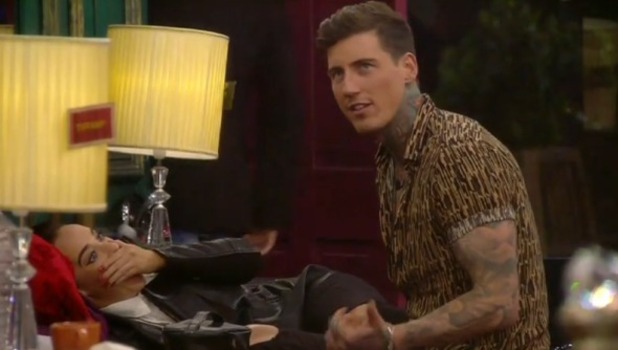 Jeremy went on to say he'd followed his heart, despite the other
housemates telling him to cool down his feelings for Stephanie
, who has a boyfriend on the outside world.
"You know when you look at someone your eyes never lie," he told her. "There's something there. And it's not horny. It's not like that. It's literally going with your heart talking to you. I went against eight people in this house and still gravitate towards you. A lot of people thought I was a player coming on here and that's not the case, I'm a gentleman."
Jeremy also jokingly pretended to be doing his exit interview with Emma Willis, saying to the imaginary Emma: "I fancy her, yeah. What are you gonna do about it? I'll get over it. It's a f**king game show. You put us in a house, I find her attractive and I've fallen in love with her."
Wow!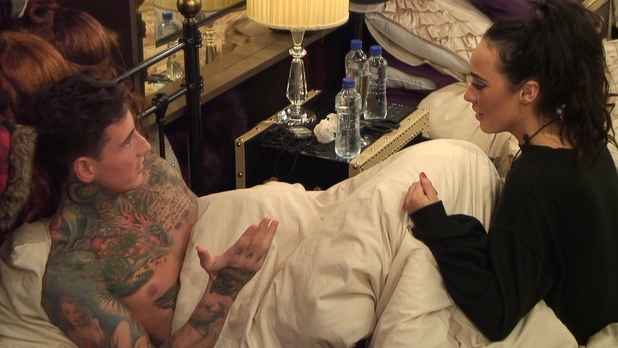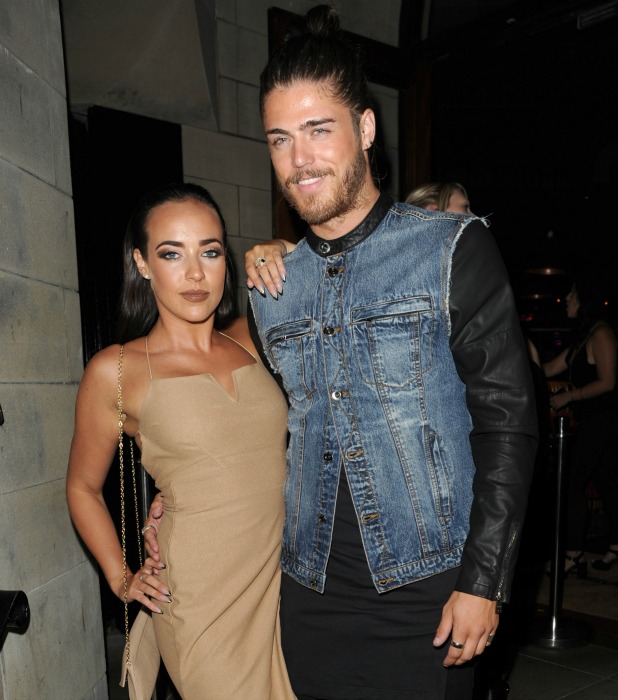 Viewers have seen Steph and Jez grow closer over the past two weeks, even sharing a kiss under the bed covers, which has led other housemates to intervene.
Gemma Collins told Stephanie she was a "disgrace" to kiss another man
when she had a boyfriend, while
David Gest told Jeremy to think with his mind, not his penis.
Sam hasn't tweeted about Stephanie since 11 January when he said: "Hi everyone,
I will no longer be supporting Stephanie Davis
... Thanks for all your support and love you have given me!!"
He then added: "I would like to clarify that Stephanie and I continue to remain a couple irrespective of comments on social media surrounding our relationship saying that I've 'dumped' her as she still remains in the house.
"Monday's comment was me withdrawing my support via social media for the time being. I will be talking to her when she leaves the Big Brother house."
"I would never end a relationship over text or social media. I want to talk to Steph face to face."
CBB
airs at 9pm on Channel 5.
For exclusive competitions and amazing prizes visit Reveal's Facebook page NOW!