TMI?
Celebrity Big Brother
's
Christopher Maloney
seemed a bit put out yesterday after helping Gemma Collins apply fake tan, saying: "I just think it's a bit early to see Gemma Collins' f**king vagina after I've just had me breakfast
"Do you know what I mean? I wanna let it settle first before I do that."
The former
X Factor
star made the comments to Darren Day while smoking in the garden.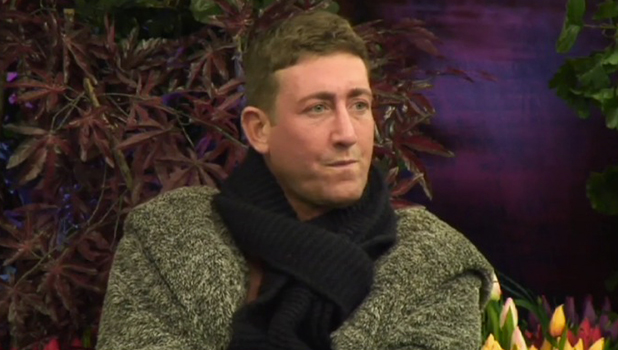 Naughty Darren replied: "Especially if you've just had some bacon. Don't tell her I said that!"
That caused both men to dissolve into peals of laughter.
"My lips are sealed," said Chris.
Clearly Christopher is a
TOWIE
fan, though... or at least reads the celebrity magazines!
Gemma did have designer vagina surgery
, spending £2,000 to perfect her nether regions.
In an episode of the Essex show last March, she proudly said: "I actually pride myself… I'm mega confident because I know I now have a designer vagina. I paid £2,000 and my vagina is perfect now. It looks like something you would see in a movie."
Her BFF Bobby Cole Norris replied: "I've never seen anything that looks so perfect. It's like a new penny! That's £2,000 well spent. I would rather have a la la like that than a cheeky trip to Marbs."