Kristina Rihanoff has admitted she didn't intend to announce her pregnancy on Celebrity Big Brother but realised it may make her life easier in the house.
The
Strictly Come Dancing
professional shocked the housemates - and public! - when she announced just two days into the show that she was expecting her first child.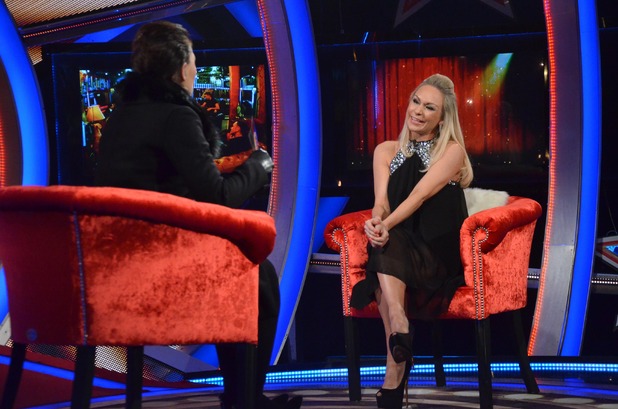 After
being evicted on Tuesday night,
she explained to Emma Willis: "I signed up for the show quite a long time ago, probably mid-November. I was working on the dance show and didn't know, but when I found out over Christmas, it was a shock. I didn't know what to do. I was panicking."
Kristina said she contacted producers and told them she was happy to pull out but they told her she could still take part and they would ensure she could sit out of any tasks or activities that she felt could be harmful.
As for whether she expected to
announce the pregnancy on TV
, she said: "No, this is something I wanted to keep to myself at first. But I spoke with producers and they said it was kind of up to me."
Kristina said she decided to spill the beans as she didn't want her housemates wondering why she was allowed to sit out tasks or why she was being given food by Big Brother when she needed to eat.
"It wouldn't be fair to them having them think, 'why is she being treated separately?' I thought I would get stressed out if I kept it to myself."
Gathering everyone together earlier this series, she had said: "There was something [that] happened in my life before I came into the house over Christmas … and obviously I thought it's very private news, you know, but because we are living as one family now and everybody is sort of supporting one another now, it happened to be that I found that my boyfriend and I are going to have a little one."
It's her first child with rugby player boyfriend Ben Cohen, whom she met when they were partnered together on
Strictly
.