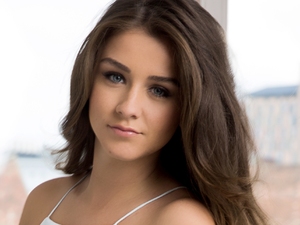 Brooke Vincent exclusively shares her fashion favourites, beauty and style picks and celebrity highlights with Reveal.
Hello everybody.
Hope you're all having a nice week. I've had a lovely chilled one, however, I have been running around trying to get ready for the National Television Awards on Wednesday (20 January).
My Dress
Everybody always asks me about how I pick a dress and how I decide what to wear, and I also know there are lots of girls that are getting ready to go to prom in the summer, so this could also be good advice for you too.
1. Know what you look good in - Make sure you know what styles suit your body shape. Find your best features and show them off!
2. Have a rough idea of what style you're going for - Most of the time I browse the Internet looking at my style icons to see what kind of dresses they wear. Try and find a celeb with a similar body shape. What looks good on them will probably look good on you too! They pay for stylists that you can steal for free.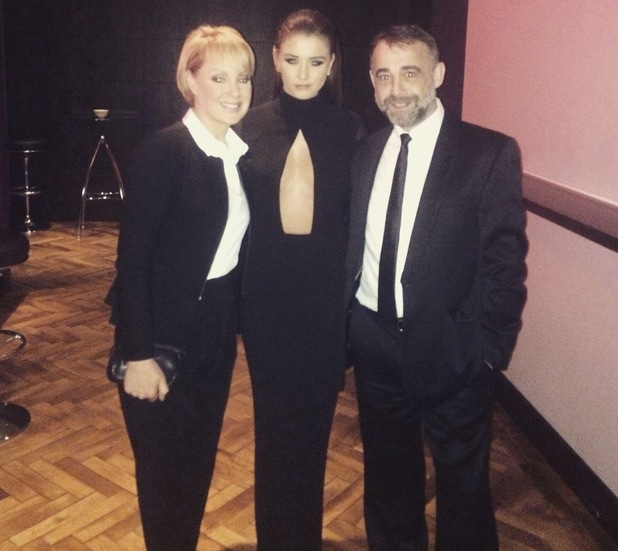 3. Mix up different looks and styles - You can do this by sticking with the same shaped dress, but adapting the colours or going for a bold print. As you all know, I love black so sometimes a splash of colour is nice. It can often look like you wear the same thing all the time if you just stick with one colour.
4. Know what colours suit your skin tone and personality - Some colours can wash people out depending on their skin tone or hair colour. In addition to this, don't go for something that isn't you, you won't feel comfortable and your style should describe you!
5. Keep things simple - Sometimes with everything done you can look a bit over the top. Pick an area, whether it's your hair, make-up or dress, as only one of these need to do the talking.
A few more of my previous looks...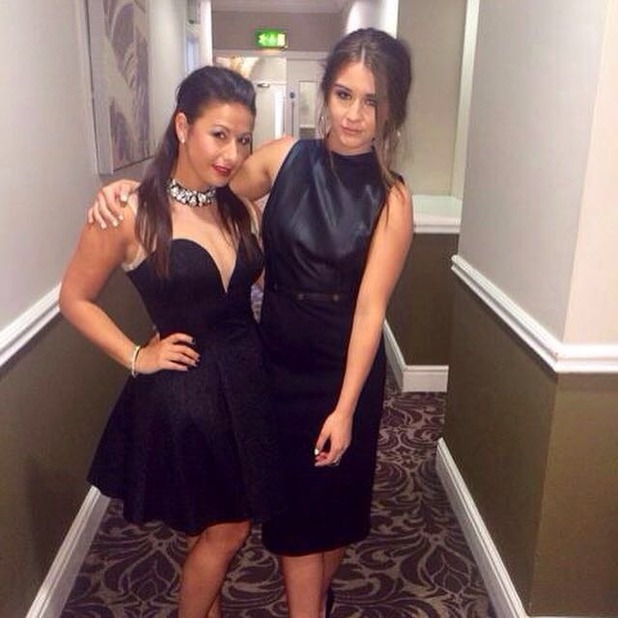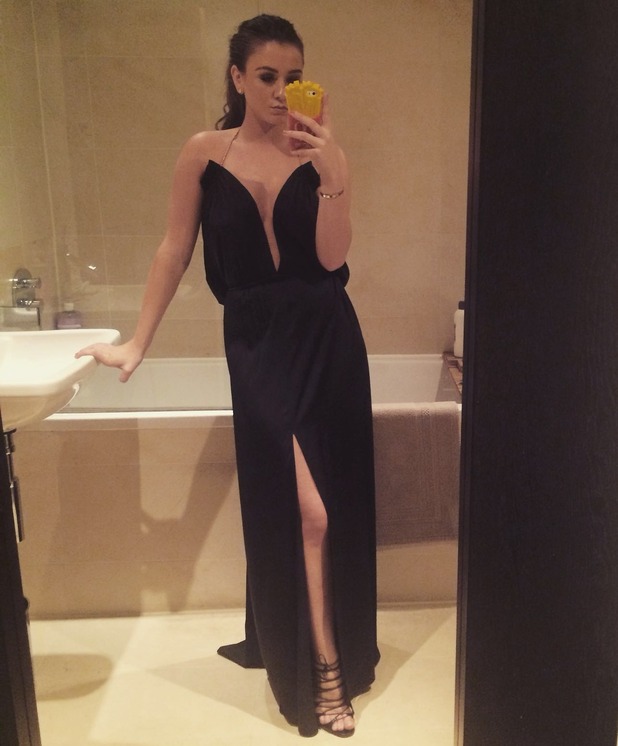 The National Television Awards (NTAs) is one of the dressiest events that we get invited to, so it's nice to go all out! I'm going for the 'I've just thrown this together look.'
I visit my dress designer, Mark Melia, and hair stylist, Reuben Wood, saying, 'Just make me look like I've made no effort'. Sometimes this look has the most maintenance to have that perfect balance of over and under done.
I'm very comfortable in myself and I don't always feel like I have to show every aspect of me off to look nice. Remember when picking a dress for an important event to always try a similar one, it never looks like the 12'9 model that you see it on when it's on us normal girls. Get looking girls and experiment, you never know what might suit you if you don't try...
Normally for awards, I get dresses made, just because I can get exactly what style I want with the colour I want and I can also change a few things. A few of the girls have also done the same this year, and it's been so much fun looking at how different styles and colours can look on each other. I can't show you just yet what my dress is, but I can say, having usually gone for black, it's not that colour haha!
Here's me and Katie on our last fitting with Mark - he is based in Liverpool so we enjoyed a little trip over the M62 to see him!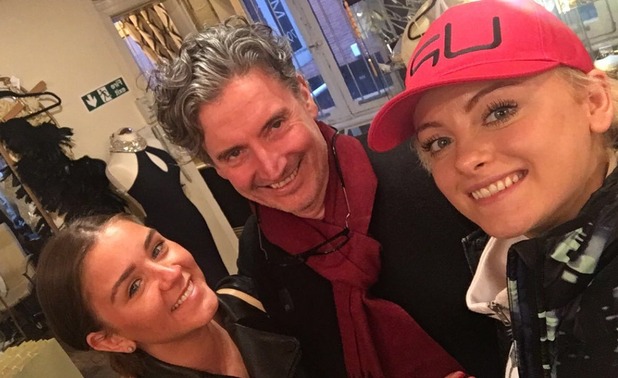 Spots AGAIN!!
Here I go again on the same spot spiel! I've got them again. I stopped taking my spot tablets when I was on holiday to give my system a rest because the sea salt and sun can be just as good with spots. I'm now back home, where it's starting to snow, and I'm not getting that vital Vitamin D, so I'm back on my old faithful, Sudocrem. Applying a little amount over your spot helps it to dry out and calms the area around it. If you don't happen to have any lying around, toothpaste is just as good. Try it!
Budget Beauty
Finding skincare is so hard because not everybody's skin is the same. Some people have sensitive skin and others have oily skin. Paying nothing short of a fortune for skincare to not work is extremely irritating. One thing I suggest to you all is visiting a beauty counter in a department store and asking them to tell you what type of skin you have. You could have an oily T zone, dry skin or need different types of products to help your skin to maintain its natural oils and glow.
The information they provide you with can inform you when visiting supermarkets or other high-street skin care retailers to find cheaper products fit for purpose. Young skin doesn't always need as much attention as more mature skin and the less you put on your face the better.
Back to Straight
Years ago when in school, the poker straight look was in - there wasn't a kink in sight!
As I became older, though, I learnt how to curl my hair and stayed the same from age 15-23. As you all might know, I've had my hair cut and I'm loving it straight. With such a blunt cut it looks much cleaner and tidier than when I used to straighten it when it was long. I find that blowing it first, and using heat defence and shine spray, really does help with keeping my hair healthy and shiny.
Here I am with my bone straight look: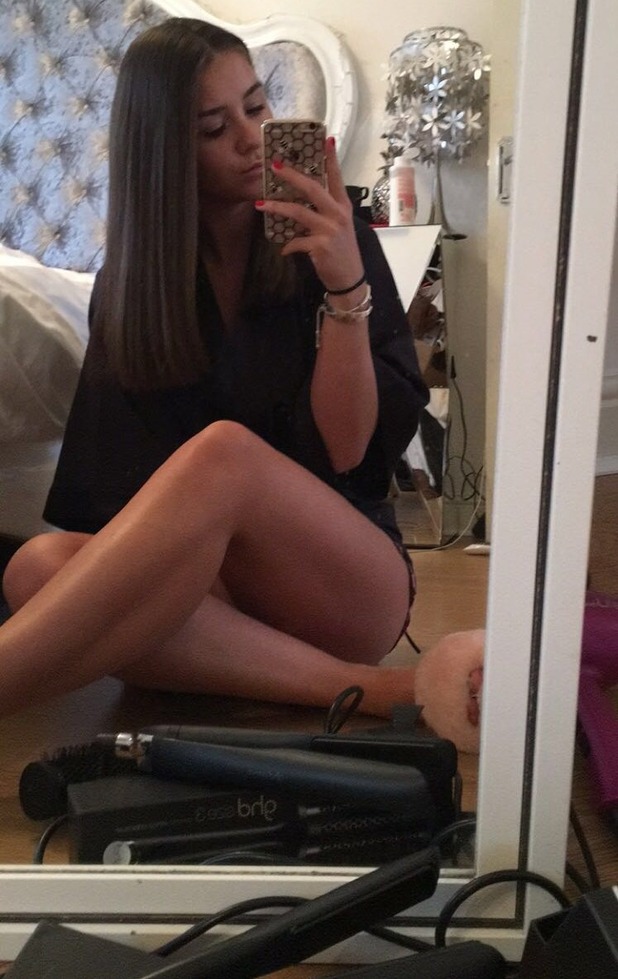 Have a lovely week!
Peace up Reveal,
B x
For exclusive competitions and amazing prizes visit Reveal's Facebook page NOW!