Love Island star Rachel Christie is on a mission to get us all fighting fit for 2016, with the launch of her new online fitness magazine Going For Gold.
New year, new you? Reality star
Rachel, who shot to fame alongside the likes of Jon Clark, Jess Hayes and Hannah Elizabeth in the Love Island villa
, has the tools to make that happen.
The mum-of-one is channelling her expertise as an ex-athlete and sharing her fitness tips and dietary advice with us in order to help us all shape up and get healthy.
Reveal
caught up with Rachel ahead of
Going For Gold
going live and she told us why she wanted to venture into fitness and which familiar faces she has already been lending a helping hand to...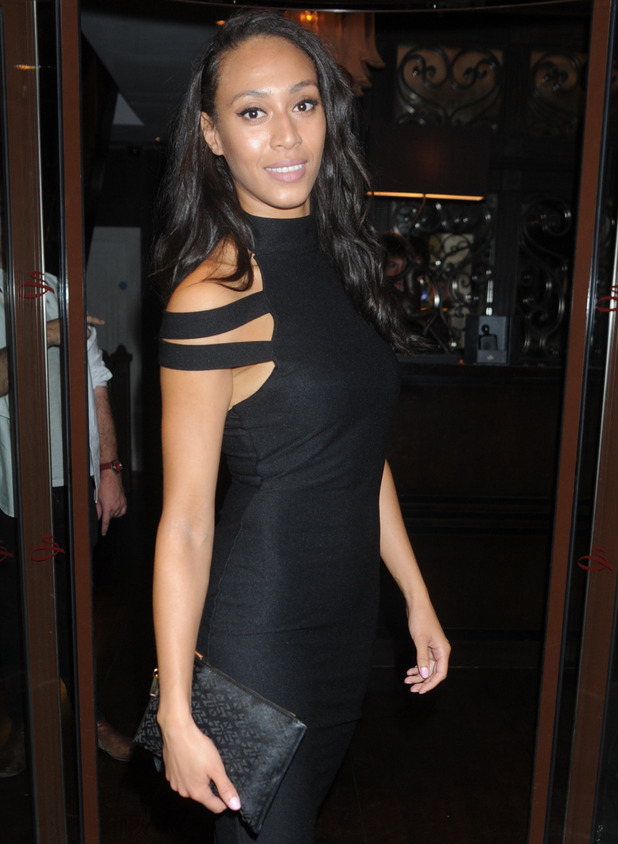 Hi Rachel, so Going For Gold is soon launching. What made you want to venture down the fitness route?
"Well I'm an ex-athlete, I used to do the heptathlon and 400 metres, so it's just in my blood to work with fitness. I've done sporting things all my life, since I was 12, and I really believe in keeping fit. I don't believe there is any excuse to get overweight… it's good to keep healthy, so I thought it's my time to start helping people."
What can we expect to see from Going For Gold?
"There will be at home workouts in it, as I know people find it quite difficult to go to the gym. They might be too scared to go or not confident enough to do routines in the gym. I did track all my life and I never went to the gym, so I only really started it up this year. At first you're a bit like, 'Oh I don't want to go. What am I going to do?' You feel a bit lost. But then I thought, you can do these things at home. I've devised home workouts so you can still exercise if you have long hours at work or even if you are parents. There's no stopping kids from getting involved too."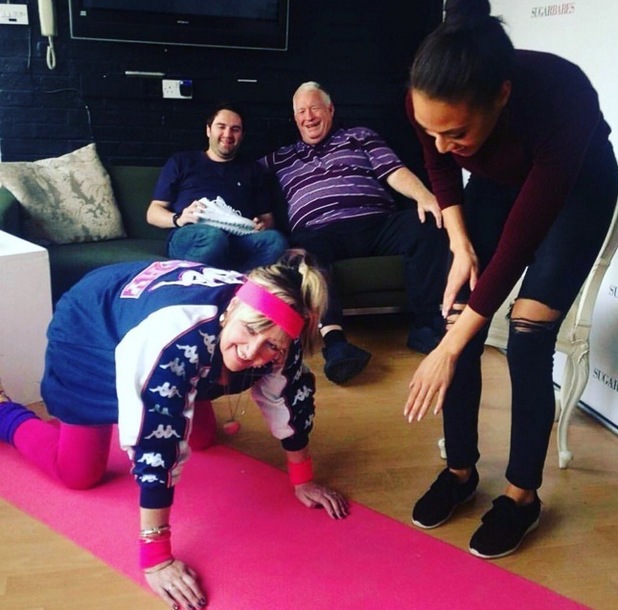 We've heard you've already been training George Gilbey's parents, Linda and Pete, from Gogglebox. How has that been going?
"It's been amazing. They're just so full of energy. They were basically telling me what their daily routines were and what they eat, so I'm working as a personal trainer for them and giving them a programme to work on which I'll be showcasing in the magazine. It'll also feature do's and don'ts of fitness, recipe tips and alternatives for those who find it hard to diet. I've got a sweet tooth myself, so I love sweets and chocolate and that kind of thing - and I have a kid so they always want that sort of stuff. I've included things that you can actually eat while you're dieting that will still keep you in your routine."
Having been an athlete yourself and now having experience training others, which side of fitness do you prefer?
"They are two completely different things. Working on yourself is the hardest thing, especially when you are competing, but do I love all things fitness. Especially working with people and training them one-on-one."
January is a time when everyone is on a get-fit mission and often their New Year's resolutions are health and exercise related. Have you made any for 2016 and will you be sticking to them?
"If I'm honest, I don't believe in them. If I want to do something, I won't wait until Monday, I'll do it there and then. I think that's from training as an athlete, I just have that drive in me. It will never go, it's been instilled in me since childhood – I'll probably always have it!"
It's not a bad attitude to have! Are you excited for people to finally see what you've been working on with Going For Gold?
"I'm so excited, it's something I've always wanted. I've always wanted to do something fitness related and this just fits in perfectly."
Rachel's online fitness magazine Going For Gold launches tonight Tuesday 19th January. You can check it out for yourself at: www.goingforgoldfitness.comFor exclusive competitions and amazing prizes visit Reveal's Facebook page NOW!