Lewis Hamilton has sparked speculation he is missing his ex-girlfriend Nicole Scherzinger, thanks to his latest Instagram post.
The Formula One star took to the photo-sharing app to share a new image, telling his followers: "I miss my favourite girl..."
However, all is not what it seemed as Lewis was actually talking about a tiger and not his former flame.
He posted a picture of himself laying alongside his feline pal and added the caption: "I miss my favourite girl Nicole the Tiger. She's recovering well. As you can see, we're pretty close. She's the sweetest girl plus if you mess with me, she'll bite your ass or eat you:) Now that's a friend. @blackjaguarwhitetiger #Nicole #tiger #bestbuddies."
While Lewis may genuinely be talking about his affection for the tiger, fans were quick to speculate if there was a hidden meaning behind his post, as the tiger and his ex-girlfriend share the same name.
One follower commented: "Definitely named the tiger after Nicole Scherzinger." While another said: "Lol that the tiger is called Nicole - of course she is."
Others pointed out that Nicole may get the wrong impression and think the post is about her.
"@nicolescherzy it's for you come back with @lewishamilton," one fan urged. Another added: "I like how you added 'the tiger'.......I hope somebody is not getting her hopes up or anything..."
Some of Lewis' followers, meanwhile, proved they aren't easily fooled and took his message as the 31-year-old wanting to rekindle his romance with the former X Factor judge.
One follower said: "U still in love with the pretty diva dude, nothing wrong about that go for [your] heart @lewishamilton."
Another then commented: "It was [your] real love brother ... don't waste [your] chance ... don't waste more time "get her back" [you] guys belong together #lewishamilton #nicolesherzinger."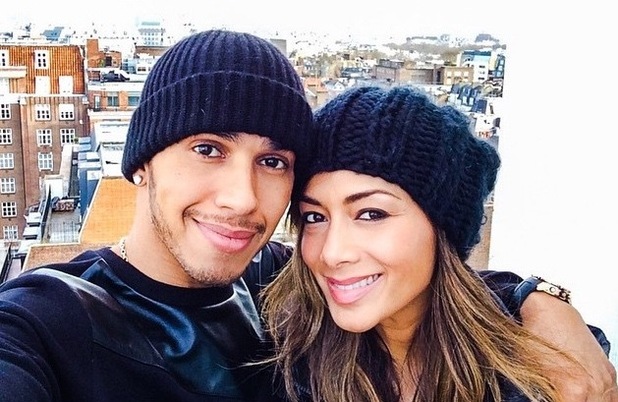 Nicole and Lewis had previously dated on and off for seven years,
before splitting for good in February last year.
Following reports the pair had separated,
Nicole confirmed the pair's break up, revealing it was a mutual decision
between herself and Lewis to end their romance.
At the time, she said: "I'm devastated that it didn't work out. It was the hardest decision we had to make, but we made it together."
It was reported the pair had split because Lewis wasn't ready to marry and start a family and Nicole was, but that has never been confirmed.
In the months that followed,
Nicole claimed "everything happens for a reason"
, but
she didn't rule out a reunion with Lewis in the future.
She said: "If relationships or people in your lives are meant to be, then they will come back around, but that shouldn't be what's holding you back."
Lewis, meanwhile, told fans he was "thankful" for the time he and Nicole had shared together.
For exclusive competitions and amazing prizes visit Reveal's Facebook page NOW!