The head of the glitzy Oscars has said she's "heartbroken and frustrated" by the lack of diversity among this year's nominees.
Director Spike Lee and actress Jada Pinkett Smith, the wife of Will Smith, are two of the high profile names who have vowed to boycott the annual awards ceremony over the all-white nominees across the acting categories.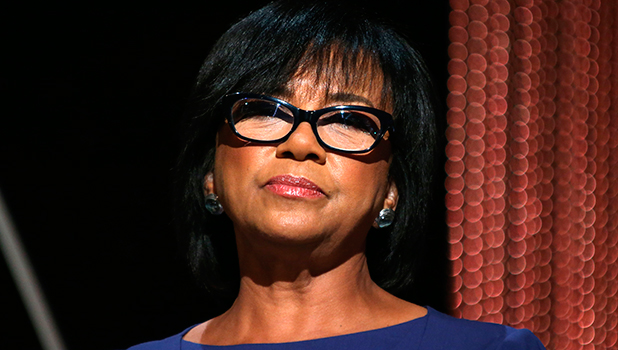 Now, a statement released by Academy President Cheryl Boone-Isaacs, revealed her frustration at the situation and promised changes would be made to the voting membership to allow greater diversity going forward.
"I'd like to acknowledge the wonderful work of this year's nominees," she wrote. "While we celebrate their extraordinary achievements, I am both heartbroken and frustrated about the lack of inclusion. This is a difficult but important conversation, and it's time for big changes.
"The Academy is taking dramatic steps to alter the makeup of our membership. In the coming days and weeks we will conduct a review of our membership recruitment in order to bring about much-needed diversity in our 2016 class and beyond.
"As many of you know, we have implemented changes to diversify our membership in the last four years. but the change is not coming as fast as we would like. We need to do more, and better and more quickly.
"This isn't unprecedented for the Academy. In the '60s and '70s it was about recruiting younger members to stay vital and relevant. In 2016, the mandate is inclusion in all of its facets: gender, race, ethnicity and sexual orientation. We recognise the very real concerns of our community, and I so appreciate all of you who have reached out to me in our effort to move forward together."
Her statement came after both Spike Lee and Jada Pinkett Smith took to social media to reveal they wouldn't be attending the ceremony, scheduled to be held in Los Angeles on 28 February.
Filmmaker
Spike wrote a lengthy post on Instagram
, in which he said he was thankful and appreciative to the Academy for awarding him an honorary Oscar last year, but he and wife Tonya Lewis Lee would not be attending the event.
"We cannot support it and mean no disrespect to my friends, host Chris Rock and producer Reggie Hudlin, President Isaacs And The Academy. But, how is it possible for the 2nd consecutive year all 20 contenders under the actor category are white? And let's not even get into the other branches. 40 white actors in 2 years and no flava at all. We can't act?! WTF!!"
Jada, meanwhile, posted a video to Facebook under the headline 'We must stand in our power!' which featured her thoughts on the Academy's nominations and what she believes must happen in the future.
"Is it time that people of colour recognise how much power and influence that we have amassed that we longer need to ask to be invited anywhere?" she said.
"I ask the question, have we now come to a new time and place where we recognise that we can no longer beg for the love acknowledge or respect of any group, that maybe it's time we recognise that if we love and respect and acknowledge ourselves in the way in which we are asking others to do, that that is the place of true power.
"The Academy has the right to acknowledge whomever they choose and invite whomever they choose and I think it's our responsibility now to make the change. Maybe it is time we pull back our resources and put them back into our communities, into our programmes, and we make programmes for ourselves that acknowledge us in ways that we see fit and are just as good as the so called 'mainstream' ones."