David Gest's departing advice on Celebrity Big Brother was telling housemate Jeremy McConnell: "Don't think with your d**k, think with your mind."
The American music producer took Jez to one side on last night's episode to voice his worries about what will happen if Jeremy continues to flirt with Stephanie Davis, who has a boyfriend in the outside world.
Housemates are well aware of
Jeremy and Stephanie's close friendship
and the fact they shared a kiss under the bedsheets last week.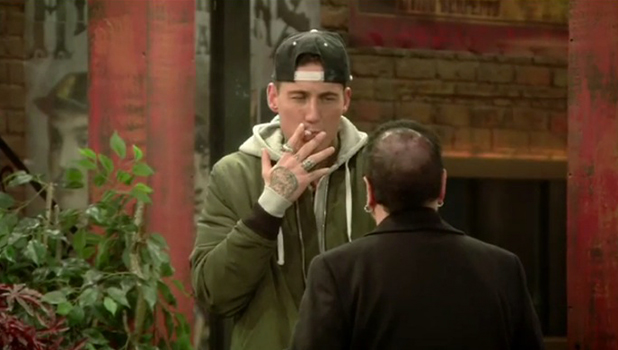 David told Jeremy: "You don't have to listen to me but I'm talking to you seriously. I'm not joking or being funny and I really, really like you as a friend. This is not the right move for you.
"I don't care what your d**k thinks, think with your mind. She is going with somebody. She's been with him for about a year. She comes in here and she forgets that she has a boyfriend. You're making the biggest wrong choice of your life. She's got somebody and when you have somebody you don't play around."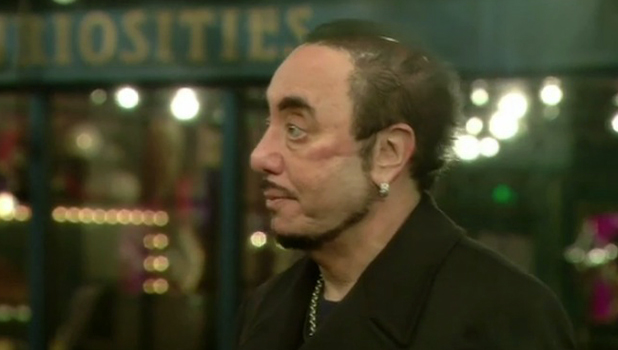 David also spoke about the situation to Big Brother in the Diary Room, saying he felt Stephanie just wasn't thinking clearly.
"Sometimes she needs to see reality and she doesn't see reality. She has to remember she has a boyfriend who she lives with who she has said is the best thing in her life," he said.
"And if you love somebody you don't start hugging or laying down with another person. The drama is really starting to play out. I wish I could speak to Steph and explain to her but you can't explain to her when she's in this mood as she will just go off."
Many viewers took to Twitter to praise David for his advice to Jeremy and say they agreed with him.
David Gest serving all the realness to Jeremy #cbb

— Sarah Chapman (@MsChappers) January 18, 2016
David should be saying that to Steph not to Jeremy, Jeremy really likes her and she's the one with the bf who's clinging onto Jeremy! #CBB x

— Siobhan Linehan (@slinehan1) January 18, 2016
David is just asleep all the time then pops up every so often to give an inspirational speech to Jeremy #cbb

— b i n (@amybinnion) January 18, 2016
David is speaking the truth tell jeremy talk di tings dem #CBB

— REAL_PAPZOFFICIAL (@Papz_Official21) January 18, 2016
Listen to David's advice Jeremy #CBB

— Mrs Robinson To Be (@ela2823) January 18, 2016
David was the voice of reason trying to keep Jeremy in line, so sad he's gone #CBB

— Aurora (@auroraluciaa) January 18, 2016
David said the best thing to Jeremy! Shame he's gone #CBB

— Thea Morris (@thea_m26) January 18, 2016
Wise words from David guest to Jeremy #legend #good #big #brother #bigbrother #cbb @bbuk

— Emma lily xo (@EmmaWalshee11) January 18, 2016
David left the show yesterday for medical reasons.
CBB
airs at 9pm on Channel 5.