With most of the CBB housemates complaining about sleep deprivation, you'd think night time antics that disturbed everyone would be out of the question…
Not for
Gemma Collins
and Tiffany Pollard.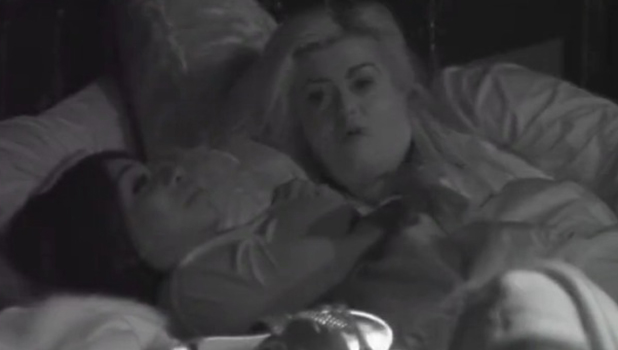 While everyone was trying to get some shut eye in the
Celebrity Big Brother
house last night, the naughty twosome decided to cause mischief.
Gemma crawled out of bed to the bottom of poor Christopher Maloney's bed and began to tickle his feet until he woke up. Mean!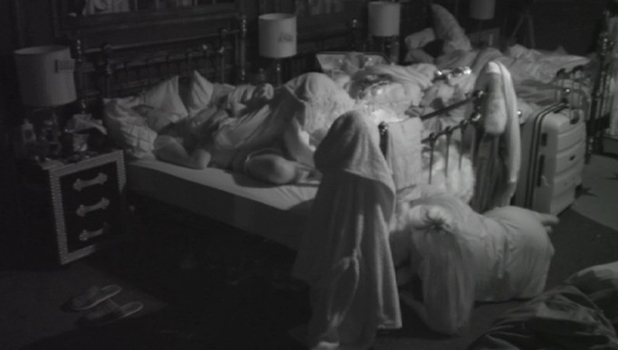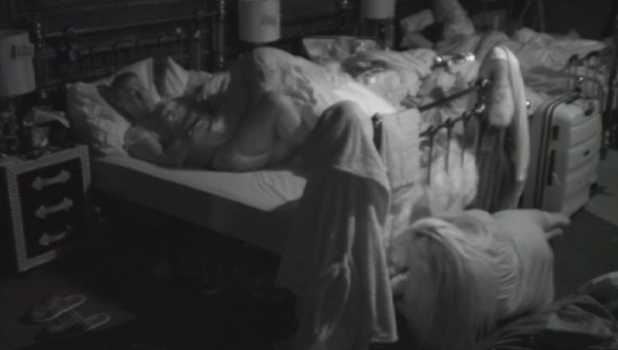 Back in bed with a giggling Tiffany, they began to plot what they could do to Darren. "It's better when you mess with the people you know," said Tiff. "Gemma, you are so much fun."
Luckily for Darren, they didn't appear to carry out any more mischief making that night, but did make plans about who they would target next…
"If Ange stays here tomorrow [after the eviction], I dare you to do it to her," said GC.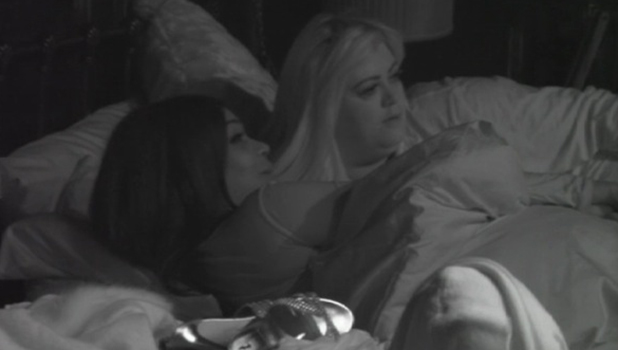 Eek. That would be very brave / wreckless / mean considering how much
Angie has complained about being unable to sleep in the house
. On last night's episode, she ended up in the
Diary Room demanding to go home
because of the bright lights and noisy housemates keeping her up.
Angie is nominated for eviction tonight against John Partridge, Kristina Rihanoff and Tiffany.
Gemma's also walking on thin ice when it comes to sleep disruption after
waking everyone up two nights ago with claims that she'd seen a ghost in the mirror
of the bedroom.
Housemate John later ranted: "Some people are so selfish in this place. It's another scene in your own show. I just can't be a part of it, I'm just so angry! It's been a hard morning, none of us got much sleep last night. I feel drained and exhausted with it. I feel so angry at life. Gemma is here to make a television programme, me being like this is probably what she wants."