Stephanie Davis has admitted she's "f**ked everything up" and there's no going back following her recent behaviour in the CBB house.
In scenes to air tonight, viewers will see the former
Hollyoaks
star confiding in Megan McKenna following a dramatic night in the house that saw
Gemma Collins call her a "disgrace" for kissing Jeremy McConnell
while she had a boyfriend.
Stephanie responded with a
foul-mouthed rant that saw her called to the Diary Room and placed in a separate bedroom overnight
to calm down.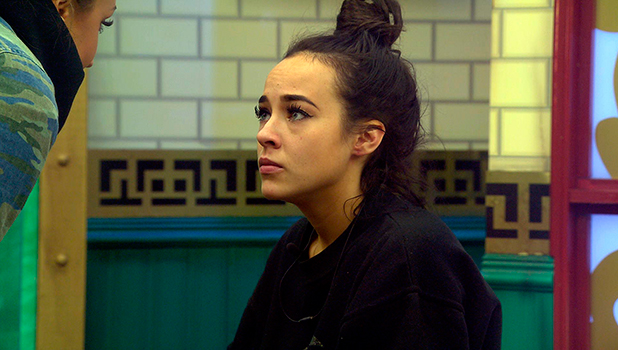 In scenes tonight, Stephanie tells Megan: "I've f**ked everything up! There's no coming back from it now."
Megan advises her to "cut it off" with Jeremy.
Ex on the Beach
star Megan also goes to speak with Gemma, saying Steph was just taking out her anger on her as she knows she's in the wrong.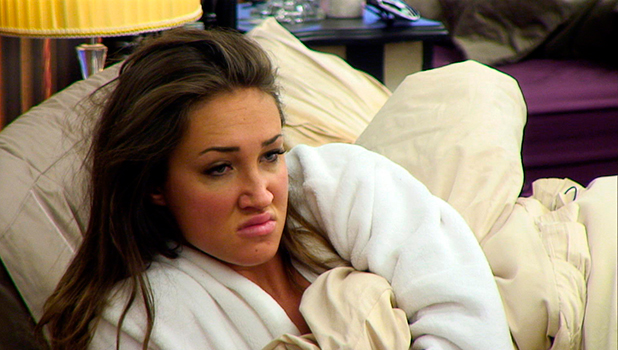 Stephanie and Jeremy's closeness over the past ten days in the house has garnered multiple headlines because of Stephanie's boyfriend, model Sam Reece, on the outside.
The housemates shared a kiss under the covers last week, and have both said they should cool down their friendship.
On last night's episode
Jeremy told Stephanie to leave him alone
as he was trying to sleep, which appeared to upset her. When she asked why, Jeremy responded that he'd had enough.
"I'm bored of it. The whole thing. I'm sick of this emotional s***. I can't deal with it. My head can't take any more of it. My head's f***ed, I just want to sleep," he said.
"I can't listen to you. This is messy, like... I just want to take myself out of the situation. I can't deal with it, my head's wrecked. I'm sick of listening to you. I don't want to talk to you. You coming over here makes it worse all the time. I don't want to talk to you. I'll talk to you outside. I don't want to do this."
He continued to say: "Don't act stupid. You know. It's the things you say. I'm done with it. I have to look out for myself as well. You're doing one thing, and then doing another and I'm being a mug. I look like I'm being an a***hole."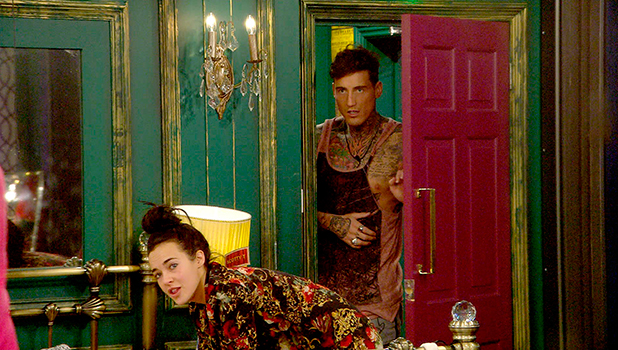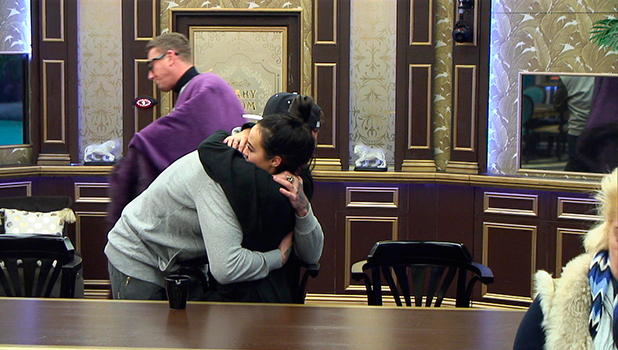 Stephanie then roused Jeremy from bed to speak with him in the living room
, where she told him: "I've never been in this position before. We have good craic together and a good laugh together. I don't know what it will be like on the outside. I don't want to lose you at all."
When Jeremy asked what that meant, she said: "People will be watching this and I'm saying I like you…"
There had been speculation last week that
Stephanie's boyfriend had publicly dumped her when he tweeted
: "Hi everyone, I will no longer be supporting Stephanie Davis... Thanks for all your support and love you have given me!!"
But he later explained the tweet, saying: "I would like to
clarify that Stephanie and I continue to remain a couple irrespective of comments on social media
surrounding our relationship saying that I've 'dumped' her as she still remains in the house.
"Monday's comment was me withdrawing my support via social media for the time being. I will be talking to her when she leaves the Big Brother house."
"I would never end a relationship over text or social media. I want to talk to Steph face to face."
Tonight, Monday 18th January 9pm on Channel 5