If you're still holding out hope for a Friends reunion movie it may finally be time to let it go. Sorry!
The show's co-creator
Marta Kauffman
had definitively said there will be NO film spinoff of the popular series showing us what Rachel, Ross and everyone has been up to since the sitcom ended.
BOOOO!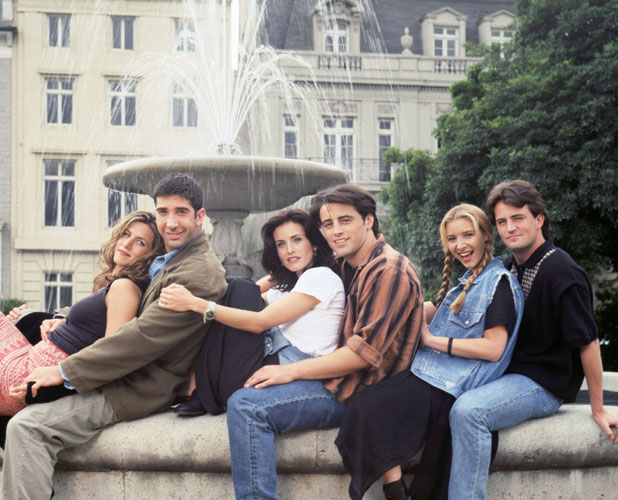 Marta said this week: "I will say there will never be a Friends reunion movie."
She also told
Us Weekly
she can't envision a rebbot ever happening, even if other series like
Heroes
and
Full House
are returning to screens with new storylines.
"For me, why go back to that territory again... That was about a certain time in your life, and I had just left [the]
Friends
time of my life. This is about the time of my life I'm looking towards."
And she added to
E! News
: "
Friends
was about that time in your life when your friends are your family and once you have a family, there's no need anymore."
However, we doubt Marta's comments will stop the most ardent of
Friends
fans continuing to dream that one day we'll find out just what the gang have been up to since leaving that famous purple apartment back in 2004.
The closest we came was a brilliant moment on
Jimmy Kimmel Live
back in 2014 when
Jennifer Aniston, Courteney Cox and Lisa Kudrow reprised the roles of Rachel, Monica and Phoebe for a fan fiction sketch
written by Jimmy.
Watch it below - he even had the entire
Friends
apartment replicated!
And the year before that, there was another mini-
Friends
reunion when
Jennifer and Courteney joined Matthew Perry - aka Chandler - for a skit on The Ellen DeGeneres Show.
Unlike the
Jimmy Kimmel
sketch, the
Ellen
one was about the actors, not their characters, and followed Jen as she sought advice from Matthew about TV hosting... only to find he was having a secret romance with Courteney!
Watch it below!