After promising David Gest that he wouldn't try it on with Stephanie Davis in the CBB house, model Jeremy McConnell has been flirting away again with the former Hollyoaks star…
A new video posted to the Channel 5 show's official website shows Jez and Stephanie joking about tying the knot before disappearing off to the snug for some quiet time together.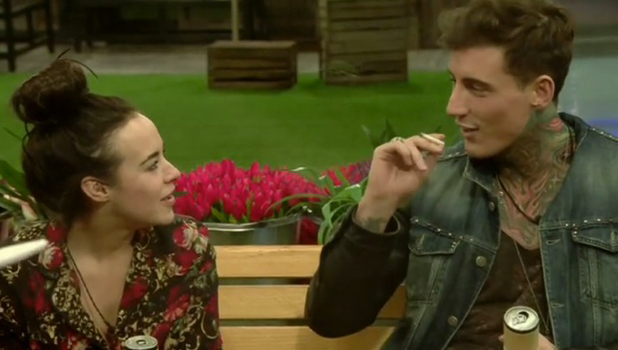 Stephanie jokingly asks Jeremy, "Are you going to marry me?" to which he replies, "Yeah." She asks: "Are you? Are you gonna put a ring on it?" Instead of answering that question, Jeremy gives a rather naughy look, prompting Steph to tell him to stop that.
"You know your parents would love me," he then tells her.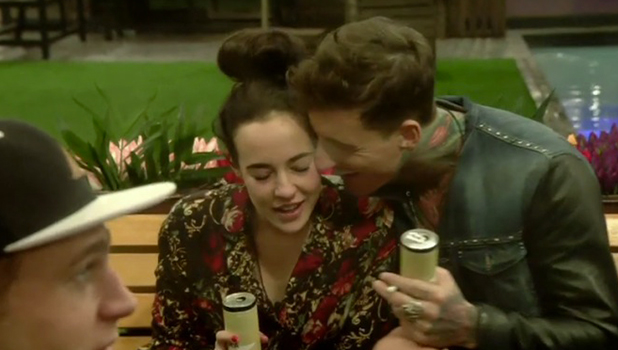 Stephanie begins to laugh as Jeremy cuddles her. "You know what, you are just an absolute tease," he says.
"Shut up now," she replies.
Then, Jeremy appears to ask Stephanie to, um, spit in his mouth. She says no, so he says she can spit in his. She says no.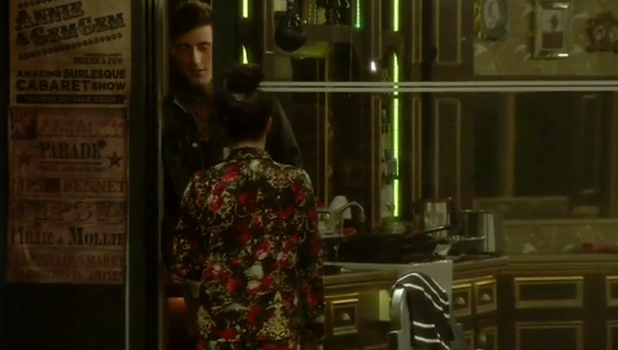 The pair then go off to the main house, where Jeremy enters first and closes the sliding glass door until there's just a crack open. "If you can get through that you fancy me," he tells Stephanie, before banging his head on the wall. Ouch.
"That's not even funny," says Stephanie. "Jez, that's not funny."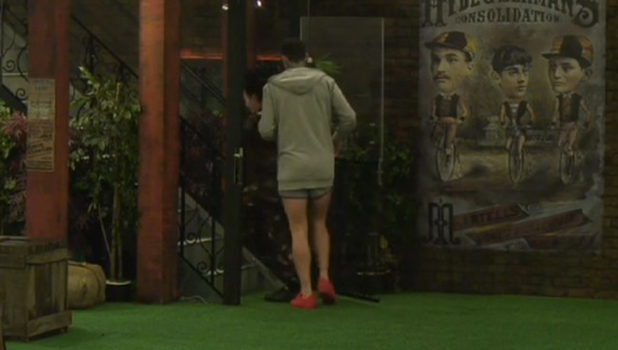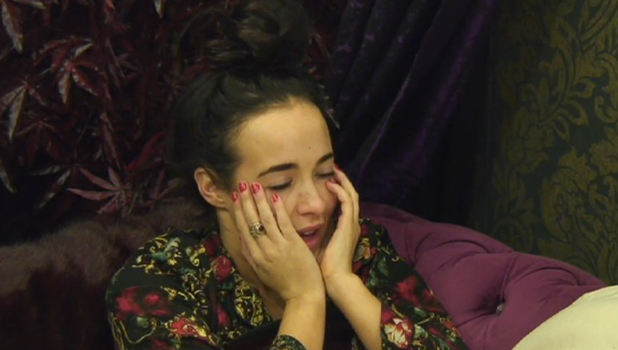 The camera then follows them as they go off to the snug for a quiet chat, where Jeremy says he's going to tell Stephanie something she doesn't know about him.
"Something you don't know about me is that I could possibly be bad for you," he says, prompting Stephanie to put her hands on her face and say: "What? In what way? Explain."
"I can't in here."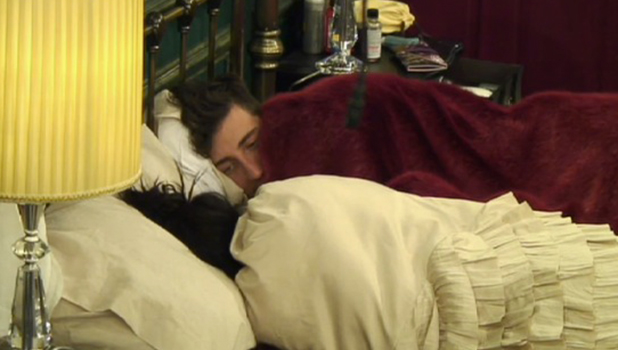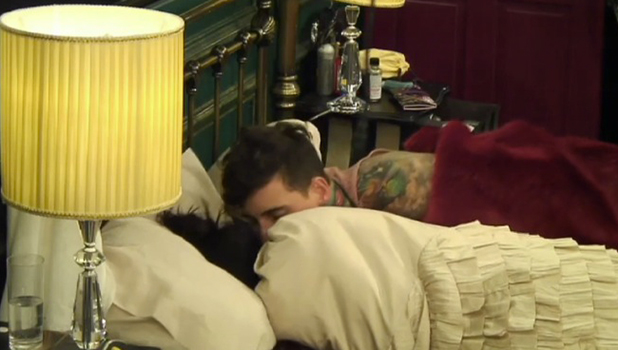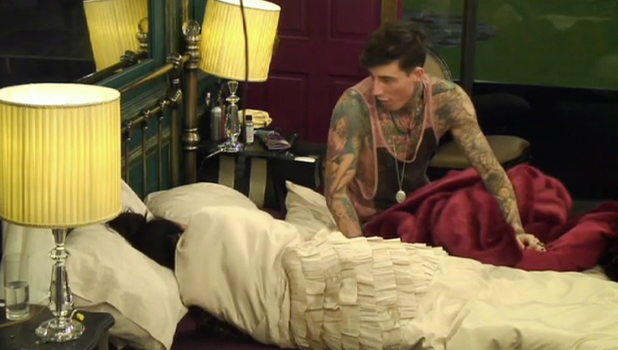 The video ends with footage of Stephanie in bed with Jeremy lying next to her. We seem to miss the start of their conversation, only hearing her tell him: "You are asking a lot of me Jez and I'm giving as much as I can."
It appears as if Jez goes in for a kiss on the cheek but Stephanie says: "Don't even think about it. Are you actually serious? After we just spoke about everything and said we are friends. I need you tonight. Oh my God, are you actually doing this to me?"
Watch the video here.
CBB
continues tonight at 9pm pon Channel 5.