David Gest has left Celebrity Big Brother.
A Channel 5 spokesperson said: "Due to medical reasons, David Gest has decided to leave the Celebrity Big Brother House. His exit will appear in tonight's show on Channel 5 at 9pm."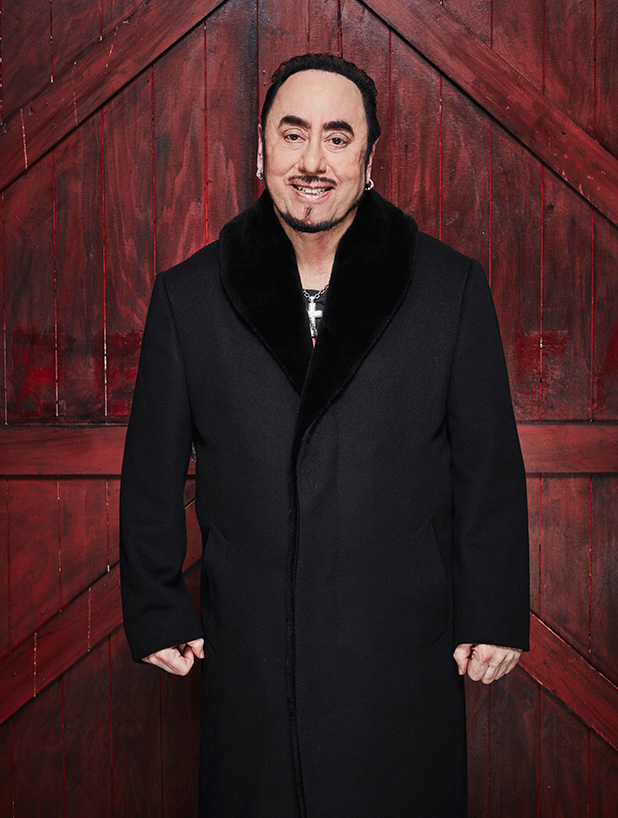 Viewers knew that David was unwell as the past few days have seen him sleeping in a separate bedroom when the other housemates in order to recuperate. The nature of his illness was not revealed by the show.
It's unclear yet whether the
CBB
eviction scheduled for tomorrow night will go ahead as planned or be cancelled in the wake of the house losing a housemate. Danniella, John, Kristina and Tiffany are nominated.
David's been a favourite housemate for many thanks to his tales of famous friends and
solid advice to the likes of Jeremy McConnell, whom he recently told to stay away from Stephanie Davis
for the sake of her boyfriend on the outside.
His most memorable moment this series came from something he wasn't actually part of himself: when
Tiffany Pollard mistakenly thought he had died rather than David Bowie
. It resulted in the housemates rushing into the bedroom to check David was still in bed.
His exit will no doubt be a blow to
CBB
host
Emma Willis, who had thrown her support behind him on launch night
. She knew David through husband Matt Willis, who was in the
I'm A Celebrity
jungle with David back in 2006.
She had said: "I hadn't seen David for so many years. For two years, David was very much part of our household. Him and Matt were attached at the hip for a long time after they came out of the jungle together, so I've spent a lot of time with David. He is truly bonkers. He's an absolute nutcase but deep down he has a heart of gold so I hope he does well."
David's the second housemate to quit this year's show without being evicted by the public.
Jonathan Cheban left last weekend
after becoming "claustrophobic" and feeling the fun atmosphere was starting to change.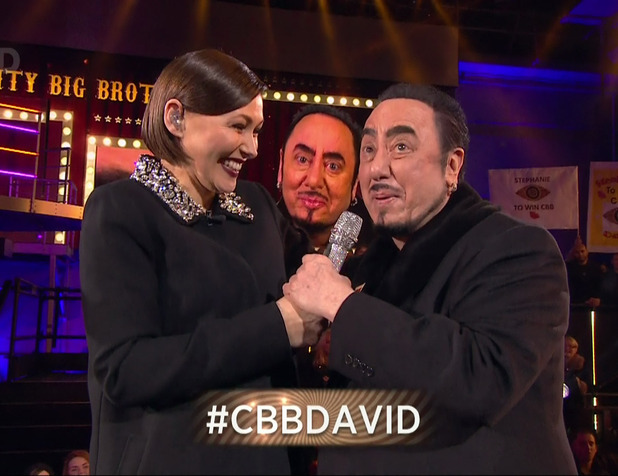 Before entering the house, David had said: "I stayed away from TV for a few years because I haven't wanted to do that. I love producing and I love performing live, I've been doing that for the last three years. I've just finished a tour of 24 dates in the UK and played to over 200,000 people. So I love performing live and I love producing films, TV shows and doing other things.
"I never looked to be a TV star, it was a fluke. But I think this is a really fun show, it's interesting and I hope that what I can bring to it is the humour."
He also admitted he wasn't expecting to win, saying he just wanted to have a good experience. "I think I'll be caring about the people. You know, I'm not looking here for confrontation and I won't put up with it," he said.
"It's not why I'm doing it. I have no desire to win this, I couldn't care less about that. At 62, it's not going to change my life one way or the other. I think people go "I've got to win this", but it's not the attitude to have. It's to go in and have a great time and make it a fun experience. That's what I want to do,
"I want to entertain the audiences and make them laugh and that's what I'm about. Am I going to sit and do bitchiness and arguments? No. That's not what they are going to get from me, because I'll tune out. It's very easy for me to tune out.
"I'm going to miss being able to get into my own bed, and watch a good movie, or put on a CD. But this is an experience and if I only last the first week, then that's fine. I'm really not in it to win it."
David's exit will be aired on CBB tonight at 9pm on Channel 5.
.