Stephanie Davis has admitted she can barely remember the sound of boyfriend Sam Reece's voice after just ten days in the Celebrity Big Brother house.
The former
Hollyoaks
actress made the confession while speaking to model housemate Jeremy McConnell about their relationship, which is straddling the line between friendship and more.
They
shared a kiss under the bed covers
last week.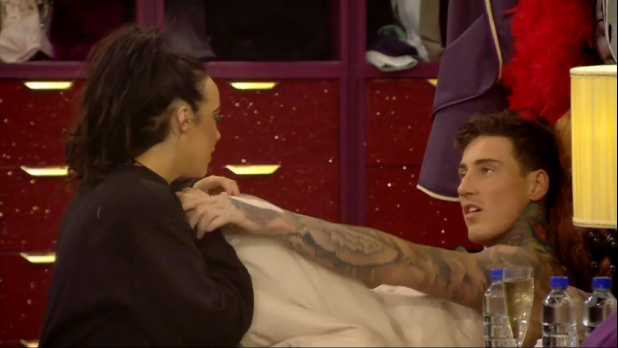 On yesterday's episode after being upset at
Jeremy telling her to leave him alone while he tried to slee
p, she roused him from bed and took him to the living room to chat.
"I've never been in this position before," she told him.
"We have good craic together and a good laugh together. I don't know what it will be like on the outside. I don't want to lose you at all."
When Jeremy asked what that meant, she said: "People will be watching this and I'm saying I like you…"
Stephanie went on to say: "They will all hate me because I have a boyfriend but it's not like that. I've been worried I can't remember what Sam sounds like, I'm trying to think of his voice. I can't think what he sounds like anymore."
Jeremy told Steph that's just because she was cooped up in the house.
"I'm in love with the idea of love," she told him. "This is what I've been trying to say to you."
Jeremy countered: "You're not in love with me. It's been ten days. Calm down. All I know is when I look at you and see you like that, there is potential there. A lot of potential there."
"Let's not lie," replied Stephanie. "I have risked everything tonight for you. Come on…"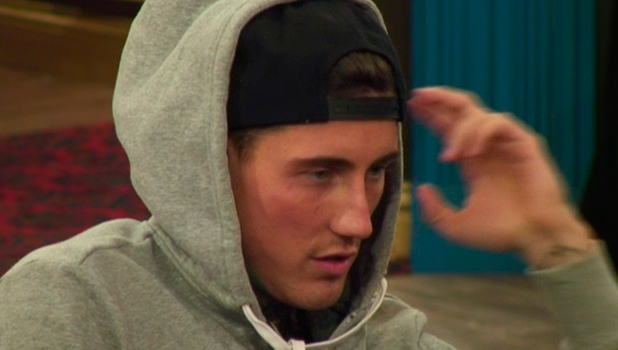 Later that night, they cuddled up together under the bed sheets, which prompted
Gemma Collins to tell Stephanie she was a "disgrace" kissing Jeremy
when she had a boyfriend at home.
Stephanie
denied she'd kissed Jeremy and started ranting at Gemma, calling her a "monster"
and saying nobody liked her. She also suggested Gemma had no talent and wasn't in the place to tell her what to do.
In the end, Big Brother called Stephanie to the Diary Room to calm down, and ended up putting her in a separate bedroom for the night. She was also
issued with a warning after telling Big Brother she may punch Gemma
if she returned to the house immediately.
CBB
continues tonight at 9pm on Channel 5.