Peter Andre has confessed he once got revenge on an ex-girlfriend by sleeping with their sister.
Ouch.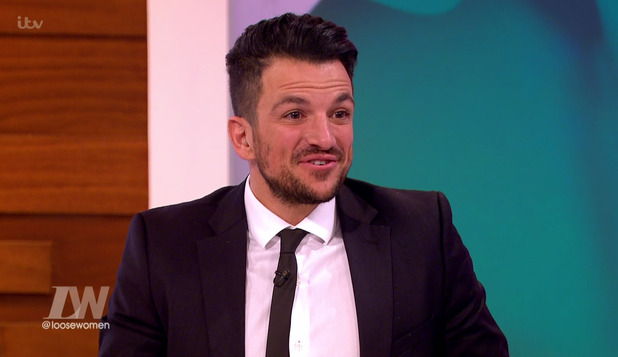 Making his debut as one of the first male panelists on ITV's
Loose Women
along with
Strictly's
Craig Reveal Horwood, Peter came clean about his revenge-seeking antics back in the day.
He revealed his girlfriend had cheated on him first, before he then had sex with her older sister. Talk about payback...
Peter confessed to his dating crimes while telling a story from when he was on tour with Bobby Brown. He admitted he thought Whitney Houston's ex was the 'nicest guy', before finding out his girlfriend, at the time, had cheated on him with Bobby.
Pete explained: "I thought he really liked me because he kept asking me to come out in the evenings with him. I thought, 'Wow this guy is so nice.' And every time he invited me, he would say, 'Bring your girlfriend along too'. I thought he was the nicest guy.
"One night, we all went out, but [my girlfriend] didn't come home with me. In fact, she didn't come back to our room until 10am the next day. When she came through the door, I said 'How's Bobby?' She didn't even deny what had happened. She just said 'Well it is Bobby Brown!'"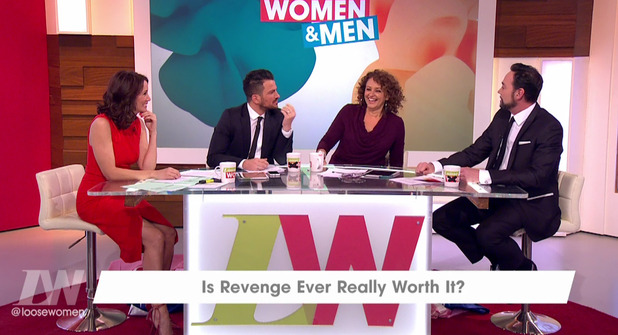 The 'Mysterious Girl' singer revealed he was in his early twenties when it all happened, so he had wanted to seek revenge.
"I went over to her house and met her older sister - who was really nice," he said. "We talked about or problems and I had a bit of man flu, so she looked after me... yeah, bad. Not good."
Andrea McClean then asked Peter outright if he had slept with his ex's sister and while he tried to deny it at first, he soon replied: "Yes I did. It eased the pain. And I was young and foolish!"
Pete's comments came as he made his debut on the
Loose Women
panel. Hoping to shake things up on the daytime talk show,
ITV recently confirmed Peter and Craig would be joining the panel
for what could be a regular feature where males offer a different perspective.
Loose Women's
show editor had said: "Many male guests on the show believe they can give our panellists a run for their money. Now we're giving them the chance to put their money where their mouth is. There are a few outrageous topics to discuss on Friday."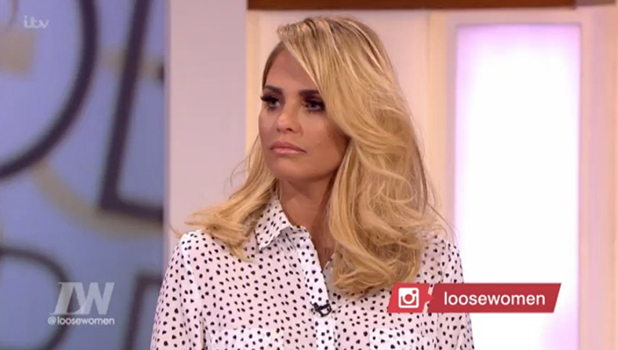 News of Peter's addition came after it was announced
Katie Price will be appearing on Loose Women once a week.
Katie has too hit the headlines with her comments during her panel slot. For her debut,
she spoke out about her ex-husband Alex Reid's cross-dressing
,
leading him to fire back with a statement criticising his remarks.
For exclusive competitions and amazing prizes visit Reveal's Facebook page NOW!