TOWIE star Lydia Bright is convinced the Kardashians will fall in love with Gemma Collins, just like we have over the years.
Gemma is currently starring on
Celebrity Big Brother
, and throughout her time in the house, she struck up a close bond with Kim Kardashian's BFF Jonathan Cheban.
Despite Jonathan quitting the show early, he promised Gemma they will still see each other on the outside. So far
he is keeping coy on whether he will introduce her to Kim and her famous sisters
, but if he does, Lydia and her mum, Debbie, just know the Kardashians will be fans of the G.C.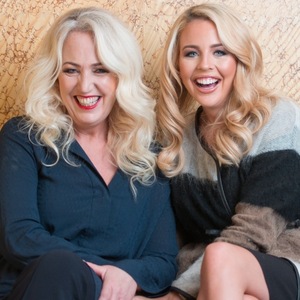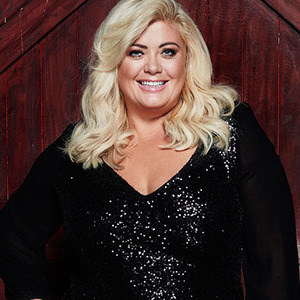 Speaking to
Reveal
recently, Lydia told us: "I think the Kardashians will love [Gemma]."
Debbie was in agreement with her daughter and said she thinks Gemma's no-nonsense attitude will have Kim, Khloe and Kourtney giving the Essex girl their seal of approval.
"Gemma is just Gemma," Debbie explained. "Everyone loves her because she is just Gemma wherever she goes. There's no pretence and there's no, 'She's nothing like she is on TOWIE.' She's very honest and very open and I think Kardashians would love that about her."
Lydia added that she loved watching Gemma and Jonathan's friendship develop onscreen, from the pair massaging each other to
Jonathan teaching Gemma how to squat just like Kim K.
"[Their friendship] is absolutely fantastic," she said. "Jonathan would be the one that I would want to become friends with as well. He probably has so many brilliant stories to tell – imagine being the Kardashians' best friend!"
"He and Gemma were very well suited to build a friendship before the show even started," Lydia claimed. "They're similar ages and he's very into the glamorous lifestyle, so is she."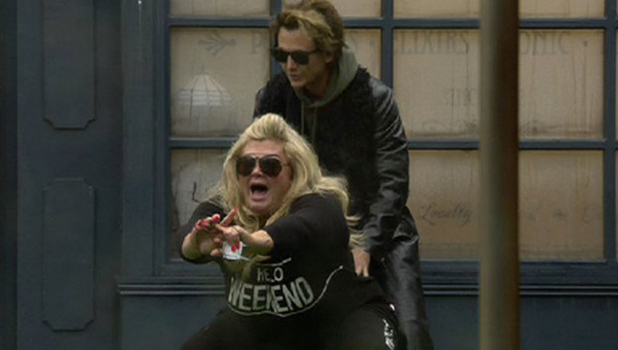 While we loved watching Gemma and Chebs (as she liked to call him) in the house too, their time together was cut short, after
Jonathan became the first housemate to walk this series.
He admitted his claustrophobia got the better of him, he didn't like the idea of having no food and he felt the house just wasn't fun to live in anymore.
Since leaving, Jonathan has gushed about Gemma -
and is even now backing her to win the show.
He's promised to visit her in Essex when
CBB
wraps up and
isn't phased at critics claiming Gemma was just using him to rub shoulders with the Kardashians
. He insisted he didn't care if that was the case, hitting back: "We had fun. I'm using her for the fun."
However,
he did admit he would be sending her home to London if she did try to come and visit him in New York...
He was quoted by The Mirror to say: "Omg, is she gonna be attached to my hip? I live in New York and it's freezing so if she comes over I'll be sending her straight back to London. I'll see her when I come over here. We can go chow down."
Maybe he's just eager to pay a visit to Essex, instead?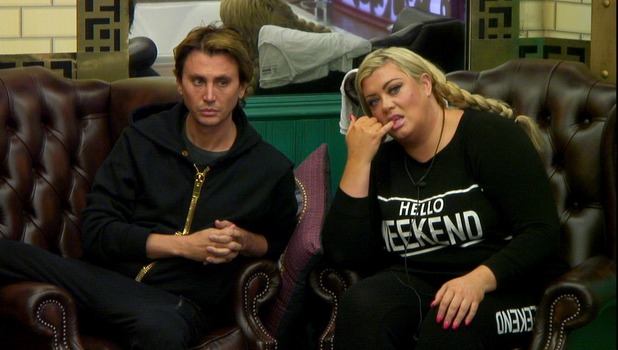 Now, Jonathan is gone, Gemma has been left to her own devices in the house and Lydia doesn't think she'll form as close a bond with the rest of her housemates.
"I think she'll be friends with everybody," she told us. "But she won't become best, best friends with anyone. Jonathan will always be her BFF."
Debbie, meanwhile, said Jonathan's early exit may give the rest of the house the opportunity to get to know Gemma better.
She said: "It will give the other contestants an opportunity to get to know her more. Jonathan has obviously dominated her time, so she might click with someone new. When someone leaves, the dynamics completely change."
Lydia and Debbie are ambassadors for the Zumba DVD, out now and also on digital download through Universal Pictures (UK).
For exclusive competitions and amazing prizes visit Reveal's Facebook page NOW!