TOWIE star Lydia Bright has admitted she is a little nervous about her co-star boyfriend James Arg Argent taking on The Jump.
Earlier this month,
Arg confirmed he has signed up for Channel 4's winter sports show
, but did confess he has never skied before in his life.
While he thinks his lack of experience will be highly entertaining, Lydia needs a little more convincing and speaking to
Reveal
recently, she admitted she is pretty apprehensive about her beau hitting the slopes.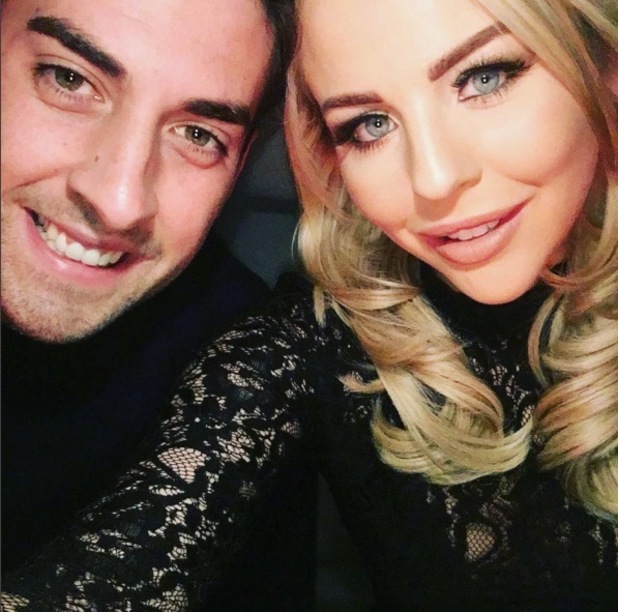 She exclusively told us: "I am nervous... I'm just hoping he doesn't go out there and hurt himself. I think a lot of the other celebrities have skied before or done so for years... I just don't want him coming back with any broken bones. That's all I'll ask of him!"
When we asked Lydia if she thinks Arg will pick up the art of ski jumping quickly, she told us he isn't the quickest learner when it comes to new things.
"I wouldn't say he is a fast learner and he's not really that fit," she said. "But he might be the one to surprise us."
She continued: "When he puts his mind to things, he really does go for it. Like last year, he really got into his fitness when he lost all that weight and got into his boxing - if he enjoys something he will really go for it."
We spoke to Lydia alongside her mum, Debbie, and Debbie insisted the Bright family will all be rooting for Arg when his debut on
The Jump
finally comes round.
"He's the underdog," she told us. "We all love an underdog!"
To take part in the sporting reality show, Arg has got weeks of training ahead of him and he'll have to fly out to Austria where
The Jump
is filmed.
Lydia has only just got her boyfriend back,
after he has been away doing panto over Christmas
, and she admits she is going to be sad to see him going off again.
"I'm going to miss having him around," she said. "I'm going to go out there in the beginning, so I'll be with him for the first week, but it will be hard because he was away for panto too recently and we haven't had loads and loads of time together. I'm so proud of him and how well he is doing."
Faced with a little distance, Lydia reassures us she and Arg will still get on brilliantly and their secret is to speak regularly and always FaceTime.
"When there's distance between you and you're not together every night, it is sometimes hard, but then when you do see other, it's really special," she gushed.
"It's exciting because you really want to see each other. They say absence makes the heart grow fonder and I think it does," Lydia added.
"When we're older and we're with each other every single day, we'll probably just bicker," she laughed. "It's good that we're busy. We're so grateful and happy we've got a lot going on."
While Arg is learning how to master his skis, Lydia will be on a get-fit mission herself to kickstart the New Year.
She like the rest of us, is wanting to get fit and healthy and while she might not be tackling the dreaded skeleton, she will be trying her hand at zumba.
"You'll never get bored of zumba," she told us. "It's all about finding a good balance and something that you enjoy when it comes to exercise, zumba is great for that."
Debbie, who has been joining Lydia for her zumba sessions at home, added: "Why would you want to go to a gym, go on a bike and cycle, not talk to anyone and get the hump? It seems like a waste of time to me. When we do zumba at home, we just laugh and cry and take the mickey out of each other."
Debbie said: "You don't have to get it right, it doesn't matter if you get it wrong, you're still exercising."
No gym pass needed? Dancing with your friends? And giggles guaranteed? Sign us up.
Lydia and Debbie are ambassadors for the Zumba DVD, out now and also on digital download through Universal Pictures (UK).
For exclusive competitions and amazing prizes visit Reveal's Facebook page NOW!