Celebrity Big Brother's Gemma Collins has had a good ol' rant about cooking, insisting all she wants for dinner is simply egg on toast.
Oh, Gem!
Fed up with some of her housemates hogging the kitchen and not giving her a look in, Gemma vented her frustration to Angie Bowie, admitting she would like to prepare her own meals from time to time.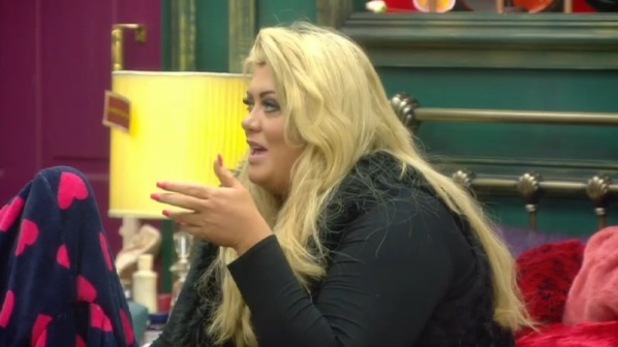 It seems anything is enough to annoy our housemates while they're stuck in the house, and while some may love to have their dinner plated up in front of them every night, Gemma is itching to gain back some control when it comes to her dinners - y'know just so she can keep sane while she has nothing to do.
She said: "No offence guys, there are certain people that are hogging the kitchen. It's very nice that they're cooking, but all of us, for our own mental sanity in here, might want to prepare a meal for the team. And we're not allowed... b********."
"Some nights, you know what, Ange? I just want a bit of egg on toast in here," Gemma confessed. "Don't need no gourmet cuisine, I've had enough of it me whole life. I just want a bit of egg on toast or a bowl of cornflakes."
Gemma then asked Angie if she should ask for her to cook tonight, but Angie claimed she only cooks for people who are "special" to her. Ouch.
"I can cook, I can clean, I can do it all," Gemma assured her housemate. "But you do it and within five minutes, it's messy again... the public aren't going to love me more because I'm wiping down the f****** sides. No one gives a sh*t."
Feeling a little rattled, Gem?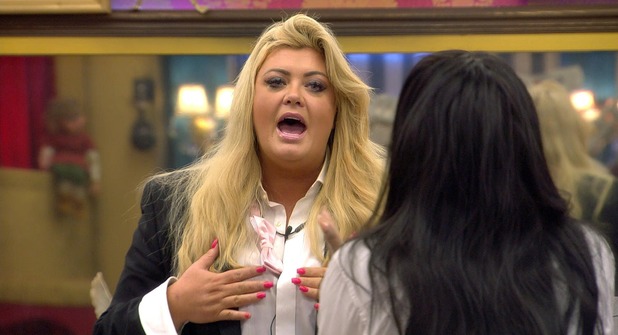 Gemma's cooking rant comes after
viewers watched her clash with Tiffany Pollard.
Gemma had previously given Tiffany a pair of her designer shoes as a gift, but took them back after Tiffany fell out with the house when she mistakenly thought Angie had told her David Gest - not Bowie - had died. After hitting out at Angie, Tiff refused to apologise and Gemma demanded she wanted her shoes back.
On finding out, Tiffany slammed Gemma for giving them to her in the first place,
before sharing a foul-mouthed tirade about her in the diary room.
Gemma's ranting, Tiffany's kicking off and
Megan well and truly exploded
- It's all going on in the
CBB
house at the minute...
Watch Gemma talking with Angie
here
.
For exclusive competitions and amazing prizes visit Reveal's Facebook page NOW!