Khloe Kardashian has recalled how she discovered estranged husband Lamar Odom had been cheating on her during their marriage.
The
Keeping Up With The Kardashians
star told
Howard Stern on his radio show
that Lamar had been unfaithful for the majority of their marriage, which lasted from 2009 until 2013.
"Love is blind and not that I don't think this will ever happen to me, but Lamar was so great at making me feel I'm the only one and I'm this princess that I never speculated cheating," she said.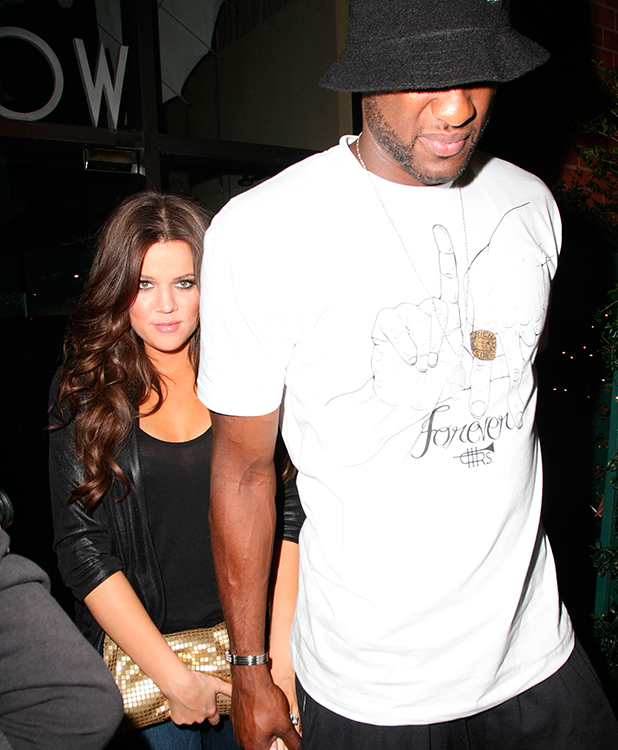 Khloe, 31, said Lamar had hidden his infidelity well. "Nothing was on his cell phones, [but] he had an assistant. They were all on his assistant's phone, so he was really crafty. It's disgusting. And I was pissed at the assistant and everything."
She went on to say the numerous rumours that he was cheating made her wonder if something was going on. "Where there's smoke there's fire. Something has to be right here. This one girl did this interview and she was so adamant, and when I confronted [Lamar], he blamed another teammate. He was like 'oh that's another teammate's girl, blah blah blah…' This was when he was playing for the Clippers his last season."
Khloe said she honestly never speculated Lamar was cheating because their love life was strong.
"I genuinely am blown away by when did he fit that in? I don't know. Its another job. It is humiliating on any level, but I found out he was cheating on me the majority of our marriage, I just didn't know."
She did, however, say she still believes Lamar truly loved her and she never questioned why they married if he wanted to play away from home. "I know we love each other. I don't question those feelings. I've always asked why, and obviously Lamar did struggle with substance abuse. I do believe there is a sex addiction but I also don't know if I believe in sex addiction that much."
"What he's done doesn't make him a bad person," she added. "That doesn't define who he is. He's still a phenomenal human being. I know that maybe sounds a little contradictory but he is."
Khloe and Lamar split in 2013 but their divorce is yet to be finalised.
Why is Khloe famous?
For exclusive competitions and amazing prizes visit Reveal's Facebook page NOW!