Emma Watson has voiced her sadness at the death of Harry Potter co-star Alan Rickman.
Following in the footsteps of Daniel Radcliffe, the actress posted a statement to social media following the
sad news that Rickman, 69, had passed away following a battle with cancer.
Emma wrote on her Facebook page: "I'm very sad to hear about Alan today. I feel so lucky to have worked and spent time with such a special man and actor. I'll really miss our conversations. RIP Alan. We love you."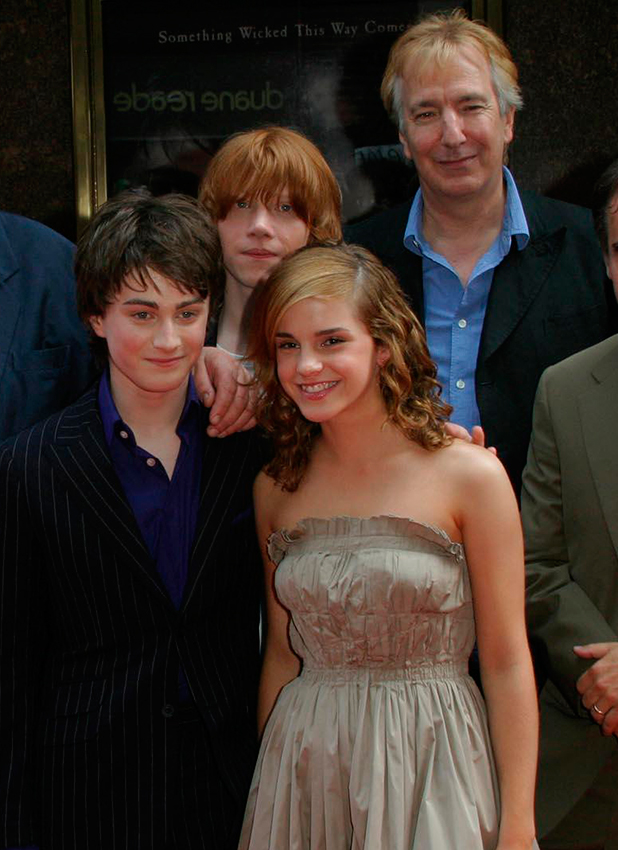 The actress was just ten years old when she landed the role of Hermione Granger in the
Harry Potter
franchise, alongside illustrious actors such as Rickman, who played the intimidating Professor Snape.
She starred alongside him in all eight movies based on the seven novels by JK Rowling.
Earlier today, their co-star
Daniel Radcliffe – who played Harry Potter – paid tribute to Rickman
via his Google Plus page, recalling his encouragement and friendship over the years.
"Alan Rickman is undoubtedly one of the greatest actors I will ever work with," he wrote. He is also, one of the loyalest and most supportive people I've ever met in the film industry."
Author
JK Rowling also shared her grief via Twitter
, saying: "There are no words to express how shocked and devastated I am to hear of Alan Rickman's death. He was a magnificent actor & a wonderful man."