Celebrity Big Brother housemate Megan McKenna had a major rant in the Diary Room about lack of food during the latest shopping task.
The
Ex On The Beach
star had been on basic rations of potato, crackers and spam in her role as a puppet, while the puppet masters were allowed to eat luxury foods.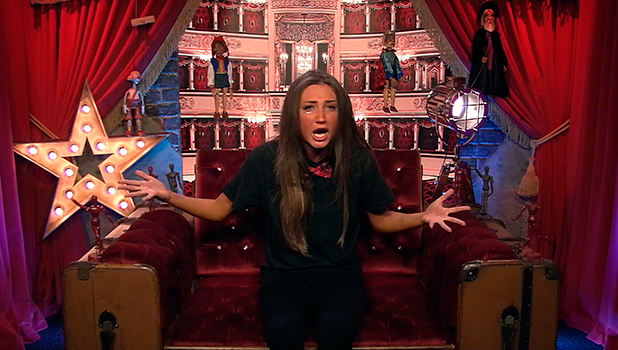 This isn't Megan's first rant on the show, but
it's been the biggest meltdown of them all so far
.
However, her Diary Room antics have led some on social media to compare her to Big Brother legend Nikki Grahame.
Nikki appeared on the seventh series of the civilian
Big Brother
in 2006, and gained huge popularity thanks to her now iconic Diary Room rants, exaggerated gestures, temper tantrums and epic meltdowns.
Upon seeing the comparisons on Twitter last night, Nikki responded in possibly the funniest way ever: "Who is she."
Who is she

— Nikki Grahame (@Nikki_Grahame1) January 13, 2016
Of course, "Who is she?" has now become one of Nikki's most iconic phrases. In a massive Diary Room rant, Nikki had slammed fellow housemate Susie for nominating her.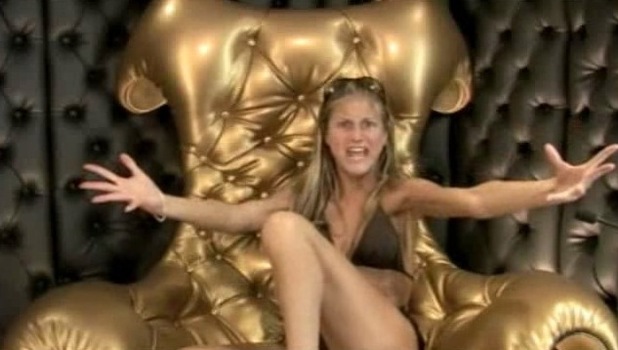 Nikki had said in the Diary Room: "Can you let me out? I'm too angry to talk. I'm going to smash someone's head in. Who is she? Who is she? Who is she? Where did you find her? [breathes heavily]. I can feel the venom pouring out of me as I breathe. I hate her, I tell you know. I'm going to find it very difficult to be pleasant to it for the rest of this week. I don't even want to look at it."
Just brilliant. Watch it below:
And check out some other Megan and Nikki comparison tweets below:
Is Megan trying to be Nikki Grayham..... ???

— Harry Derbidge (@MrHarryDerbidge) January 13, 2016
Megan sounds like nikki from the old series of big brother kicking off like that #cbb

— Lewis Tunley (@lewis_tunley) January 13, 2016
LOOOOL MEGAN GOING 100% NIKKI GRAHAME #CBB #CBBUK

— Josh Lawlor (@joshualawlor) January 13, 2016
Megan going on like a 'Sugar hut' version of Nikki Graheme! #cbb

— Victor Ebuwa (@VicEbuwaSlick) January 13, 2016
Try Reveal's digital edition on iPhone & iPad. Subscribe now & never miss an issue!