There were plenty of revelations in the CBB house yesterday after Scotty T was forced to explain a comment he'd made about Stephanie and Jeremy's relationship.
As part of the puppet shopping task, Big Brother read quotes from housemates and challenged the group to figure out who had said them. That person then had to explain.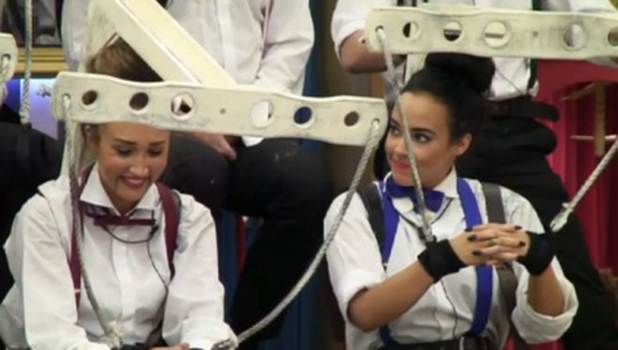 One of the quote's was
Scotty T's comment on Steph and Jeremy
when he said: "Everyone is in relationships. Why is it different for her? She's finding it difficult because the temptation is there."
Scotty was then put on the spot at having to explain what he meant, while Jeremy and Stephanie listened…
"There was nothing bad about it," he insisted.
"It was just the time you were crying abut your boyfriend, I said how come everybody else is in relationships but you're crying about your boyfriend because obviously it seems like the temptation with Jeremy is there and that's why you're getting upset because you made such a good friend and such a connection with him."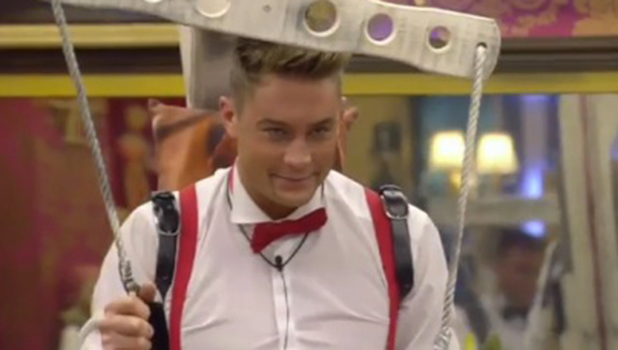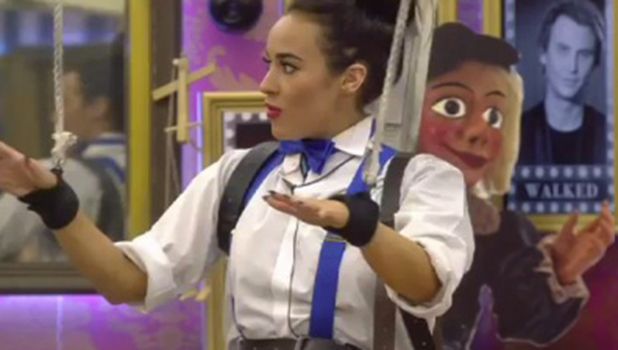 After listening to Scotty, Stephanie then had her say, insisting boyfriend Sam Reece is the only one for her and there is nothing but friendship with Jeremy.
"We're really good mates and it's a game. It's not hard whatsoever. I've made a fantastic friend in Jeremy. We're best mates and I don't know what I'd do without him and I absolutely love him to bits. I'm like a loyal dog to my boyfriend and he's the one I'm going to marry.
"I can't wait for him and Jez to meet, there is no problem there or temptation there. I would never do anything in a million years and I'm really thankful for Jez being such a good friend. I like the cuddles so I could see why it would be like that.
"I am probably upset because people were saying things when I know how loyal I am and I was upset it could come across like that."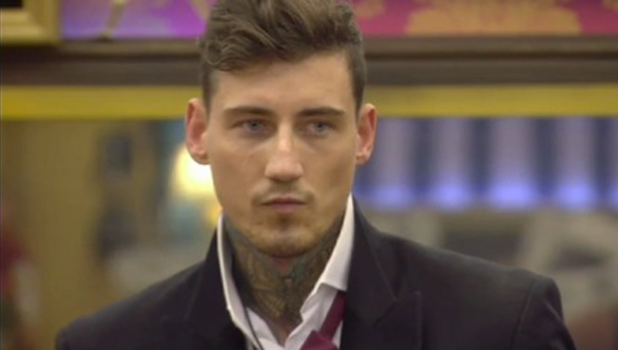 But the awkwardness didn't end there. The next quote read by Big Brother was
Jeremy's Diary Room comment that he felt something more than friendship about Stephanie.
He explained: "I just feel like when me and Steph are hanging out it's overstepped that mark a little bit. I think it certainly isn't just friends, that's the way I see it because it goes over the top a little bit."
Later on,
Jeremy told Stephanie they should cool their friendship
as he was worried how the public would perceive it, especially as she has a boyfriend.
Earlier this week, there was speculation that
Stephanie's boyfriend had publicly dumped her when he posted a tweet withdrawing his support
from her on the show. However, he later
clarified that he only meant he was coming off Twitter
, and that he and Stephanie are still together.
Sam said: "I would like to clarify that Stephanie and I continue to remain a couple irrespective of comments on social media surrounding our relationship saying that I've 'dumped' her as she still remains in the house.
"Monday's comment was me withdrawing my support via social media for the time being. I will be talking to her when she leaves the Big Brother house."
He then added: "I would never end a relationship over text or social media. I want to talk to Steph face to face."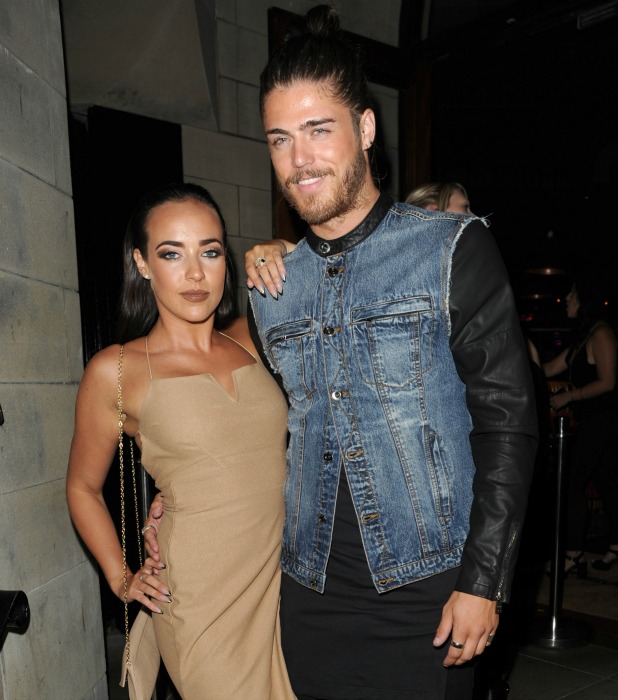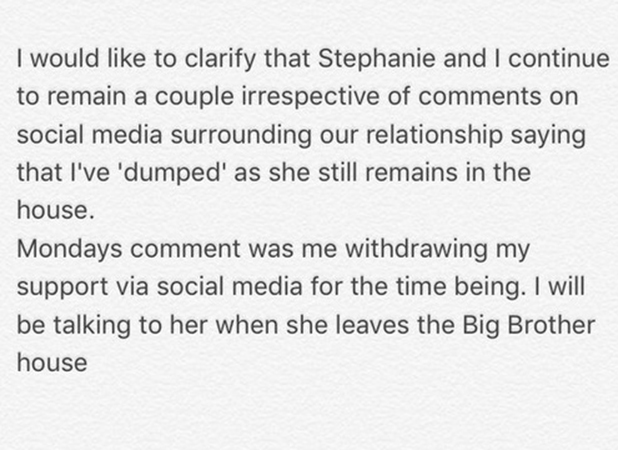 For exclusive competitions and amazing prizes visit Reveal's Facebook page NOW!