Poor Megan McKenna had a MAJOR meltdown in the Celebrity Big Brother house last night over lack of food during the puppet task.
The
Ex on the Beach
star has been on basic rations of potato, crackers, spam and the likes during her role as a puppet in the shopping task. (The puppet masters are dining like kings.)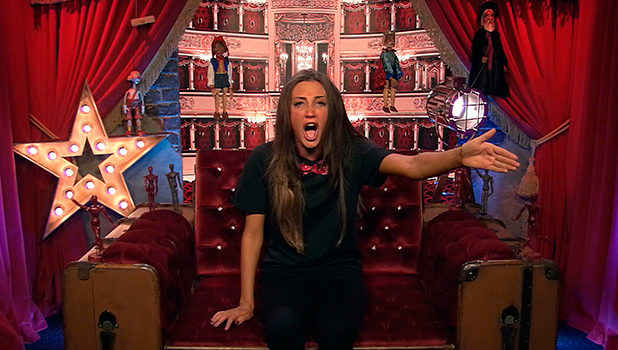 After freaking out in the house over mashed potato, she demanded to see Big Brother, where she broke down in tears and sobbed over her hunger.
"It's not fair," she said. "I can't deal with it. This is not a game. I am actually hungry and I feel ill and I can't sleep."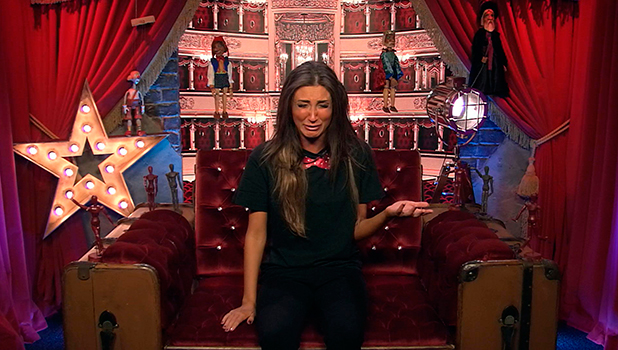 Big Brother told Megan to take a moment, but she replied: "No! Because I haven't slept all night and then you do this to me. I can't deal with it, it's not fair, this is a game and I'm doing the game and you take it too far by not feeding me.
"I can't eat that s**t, what the f**k. How can I eat that s**t? It's disgusting. I tried to eat. I even sat there earlier and ate a f**king egg that was centuries old. It made me feel sick and I did it for the team. It's not normal and not fair."
Big Brother replied: "The meals Big Brother has been providing during the task are nutritionally balanced."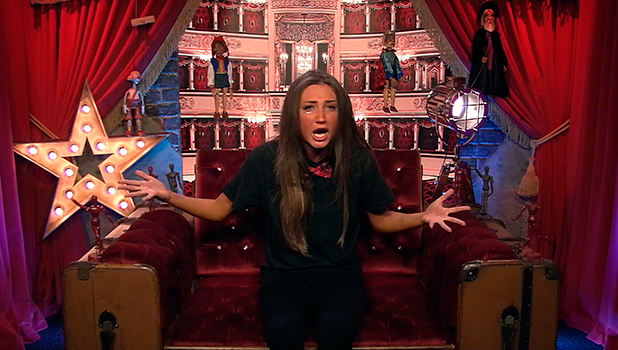 Well, Megan did not like that answer...
"Are you joking me? Would you sit there and eat that s**t? How the f**k are three crackers and one fig nutritionally balanced. Three crackers and a f**king fig!"
Of course, plenty of viewers took to Twitter to share their thoughts on her meltdown...
Wtf was that Megan moaning about did she expect it to be easy in the house #bimbo #cbb #annoying

— Mathew Smith (@ChipmunkUK) January 14, 2016
Three crackers and a fig - Megan cracks me up! #cbb

— Pammy (@PammyStC) January 14, 2016
just watched last night's cbb Oh gosh @Megan_Mckenna_ get a grip there's starving people in Africa who'd love that food! #CBB

— leanne hickenbottom (@Lea_Oxx) January 14, 2016
I'd literally be like Megan in that situation #hangry #CBB

— Katie Irving☮ (@katieirving_) January 14, 2016
#CBB Megan screaming about mashed potatoes just made my life. Next time someone brings me mashed taters imma go off too.

— Jaden McLeod (@JadenMcLeod94) January 14, 2016
Dear @Megan_Mckenna_, a century egg is not century old. It's a delicacy. And it is delicious. You are just uncultured. #CBB

— Dr. Allan Pang (@xerophytes) January 14, 2016
#CBB When it comes to Megan, I hope she doesn't get it. She doesn't know the meaning of starving. Pathetic behaviour.

— Ibrahim Banks (@TheShowOff85) January 14, 2016