Darren Day has been left hurt by Celebrity Big Brother housemate John Partridge's decision to nominate him for eviction.
Things got emotional in the
CBB
house yesterday when John – who had to nominate face-to-face as part of an earlier task – opted to place his house BFF Darren in the firing line.
His reason? He was concerned about Darren's smoking.
"This is a difficult one. Over the course of this week, I've seen Darren go from a happy-go-lucky guy into somebody that has withdrawn. I've seen him pick-up habits that he had discarded before he came into this house, and he's using them as a coping mechanism."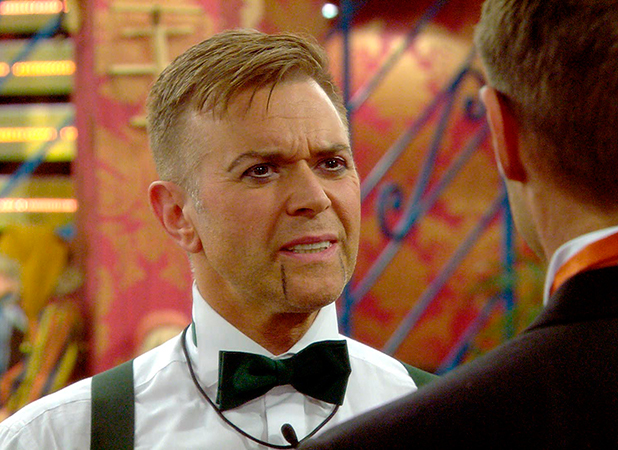 Darren interrupted to say: "Let's just get this straight, that is the smoking and nothing else. I'm not drinking; I haven't had a drink or anything."
John agreed, saying: "In some ways I want my nomination to be the motivation for you to find other ways to cope in the house that won't be detrimental to you when you leave."
Darren was clearly hurt and declined to speak to John afterwards. Instead, he approached him later in the day to voice his thoughts.
"I ain't angry in the slightest bit. I am gutted and I'm hurt and shocked a little bit. I could have been easily up for eviction but knowing my reasons for coming in here and wanting to try to change the perception I would have thought rather than potentially put me up for eviction, come to me and say cut down on the fags and cigarettes."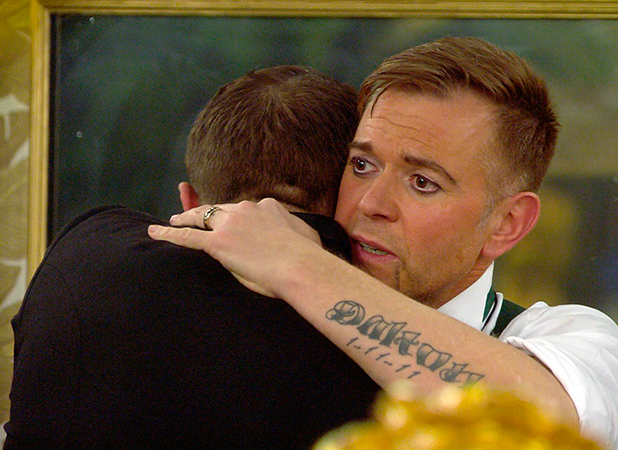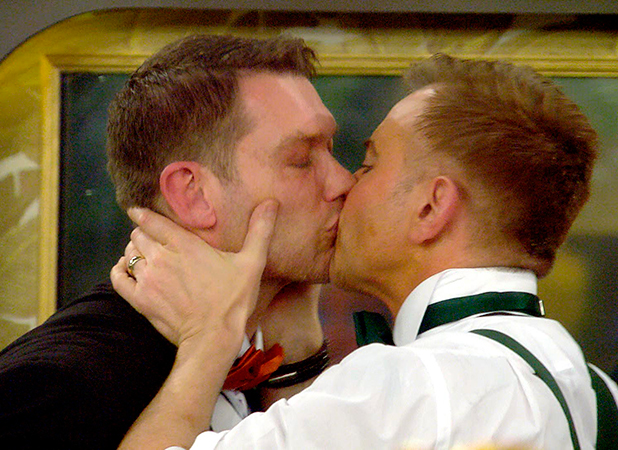 John intervened to say he had said those things. "I haven't said this to hurt you or belittle you or to put you down. I wanted to be upfront and honest with you that I am concerned you do that. I did it to make you not do it."
In the end, the guys hugged and agreed to put this behind them.
And Darren isn't actually up for eviction. Instead it's Angie, Gemma, Nancy, Jeremy and Stephanie who will face the second public vote.
Later, Darren went to the Diary Room to talk about what happened: "I have beaten two Class A drug addictions, a Class B drug addiction and drink dependency, so I know having some cigarettes in the house is no bg deal and when I leave I'll stop again. So that upset me.
"I sincerely hope so. But if the boot had been on the other foot and the roles had been reversed, rather than nominate I would have sat down with them as many times as it took and said, 'don't smoke that many' or 'don't get like that over this' rather than nominate my mate."